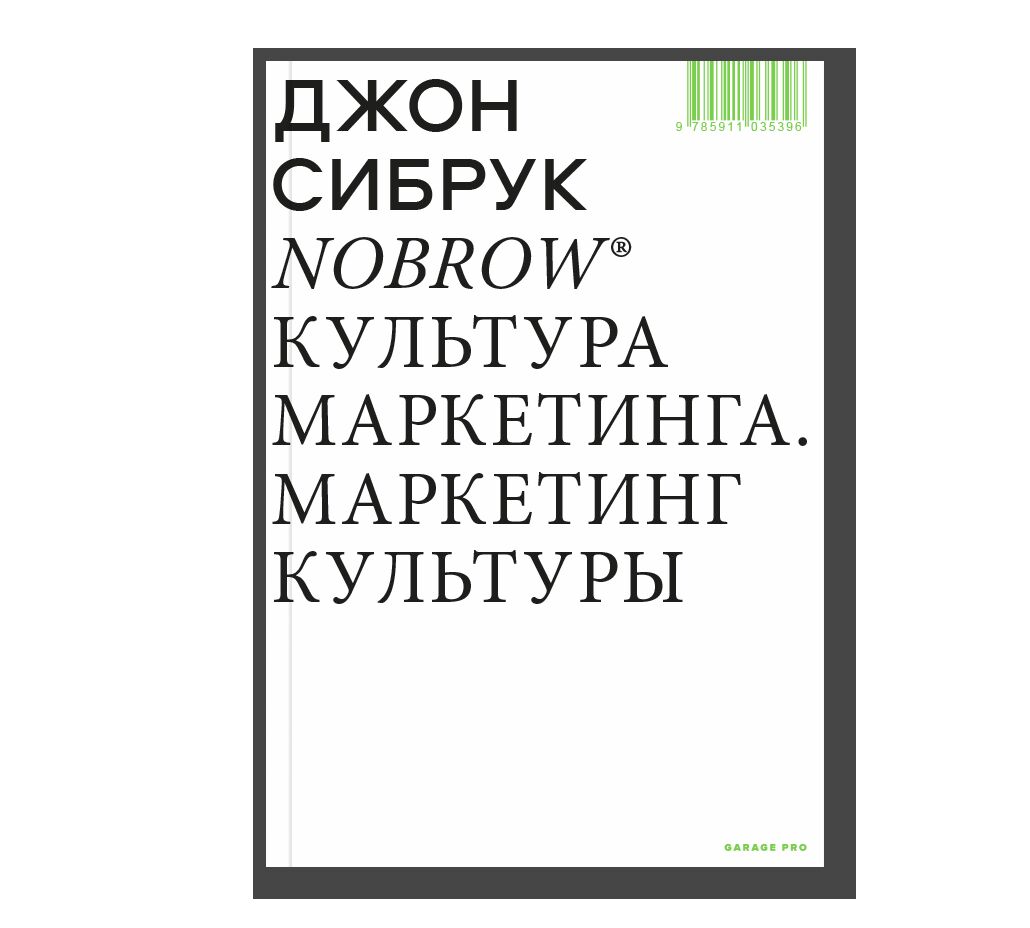 Moscow
Available in store
St. Petersburg
Available in store
Year: 2013
Language: Russian
Publisher: Ad Marginem
ISBN: 9785911035396
Page: 240
Cover: paperback
New York Times columnist John Seabrook analyzes a cultural landscape in which there are no longer any boundaries between highbrow and lowbrow culture.
John Seabrook writes about the collapse of the old cultural hierarchy: the criteria of highbrow vs. lowbrow, elite vs. mass-produced, good vs. bad taste, can no longer be applied to contemporary culture. Nowadays the products of culture, just as any other goods – cars, clothes or interior design products – are governed by the marketing criteria: fashionable/unfashionable, well-selling/bad-selling. The usual hierarchy of "highbrow" (elite) and "lowbrow" (mass) culture is replaced by the common field of nobrow.

In his book Seabrook describes the key phenomena of nobrow: musical culture formed by MTV channel, Kurt Cobain and Nirvana – the primary destroyers of once unshakable barrier between the underground and pop-music, George Lucas and the "Star Wars" – the new "non-religious mythology", the media, The New Yorker magazine in particular, as exponents of the new nobrow cultural hierarchy, the fashion, where the label has become much more important than good taste and style, the contemporary art and design.