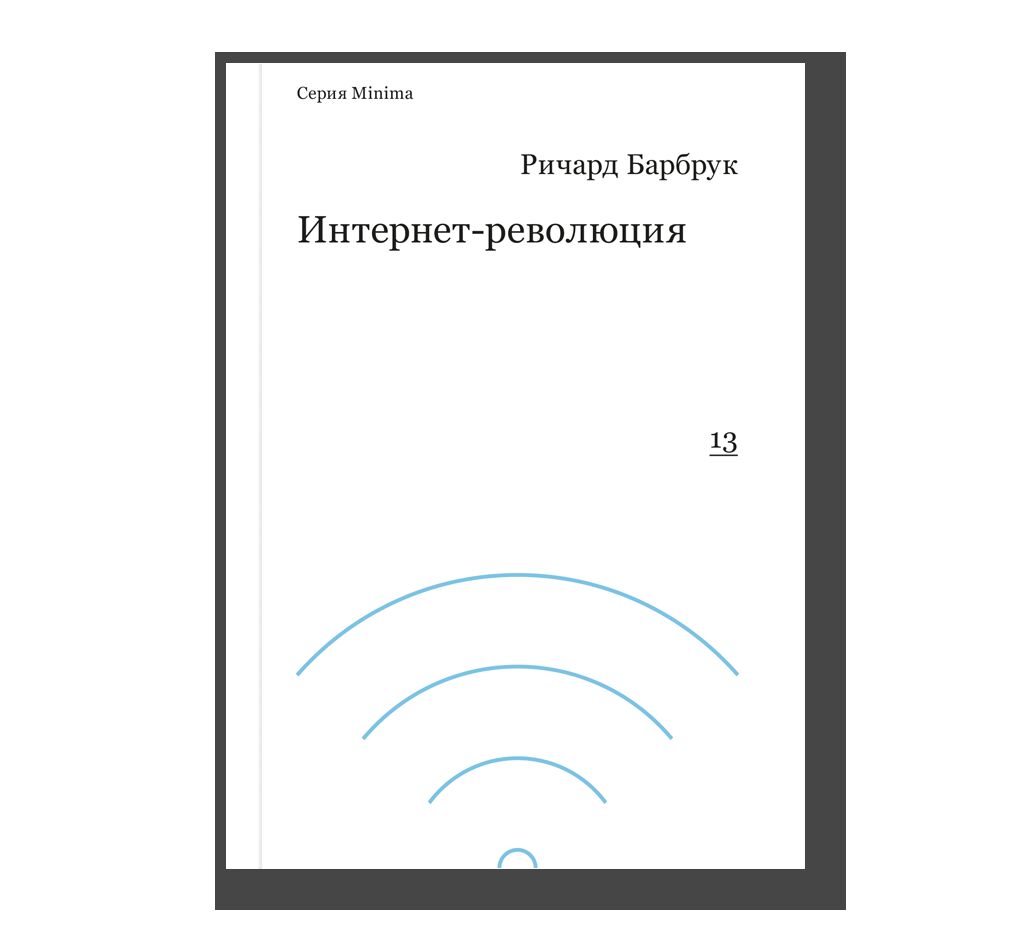 Moscow
Available in store
St. Petersburg
Available in store
Year: 2015
Language: Russian
Publisher: Ad Marginem
ISBN: 9785911032418
Page: 128
Cover: paperback
Net Revolution consists of two well-known essays on the development of the information society and theories of new media. Barbrook offers a "view from the past", when the Internet was just beginning to take its place in daily life.
Richard Barbrook's Net Revolution consists of two essays focusing on the issues of the information society and new-media theory – both written in the 1990s, when the internet was about to pervade our daily lives. The first essay, "The Californian Ideology," offers a critique of the unquestioning belief in a bright future, where new technology will allow every human to express him/herself freely in cyberspace. Labeling the Californian model of the new era an ideology, Barbrook alludes to the spreading of the West Coast bohemian lifestyle, which accompanied the impressive economic surge in Silicon Valley. "The title became a real meme," Barbrook writes in the introduction to the new publication. "It turned into a catchphrase describing the ugly neoliberalist policies of the Silicon Valley entrepreneurs."
In the second essay, "Cyber-Communism: How the Americans Are Superseding Capitalism in Cyberspace," Barbrook argues that the internet has turned out to be the only space where communism could fully realize its potential. The essay aims to show that the digital space allows for the most democratic organization of labor, since it creates a net of free information exchange and an economy of gifts. Internet users engage in interactive creative projects, share music, images, videos, and texts between themselves. Such collective web-based production does not involve any money exchange, which in theory should subvert the belief in capitalism as the only sustainable economic system.
Almost two decades old, these essays, very much belonging to their time, will attract both readers interested in retrofuturism, and those who would simply like to trace the history of developments in contemporary culture.