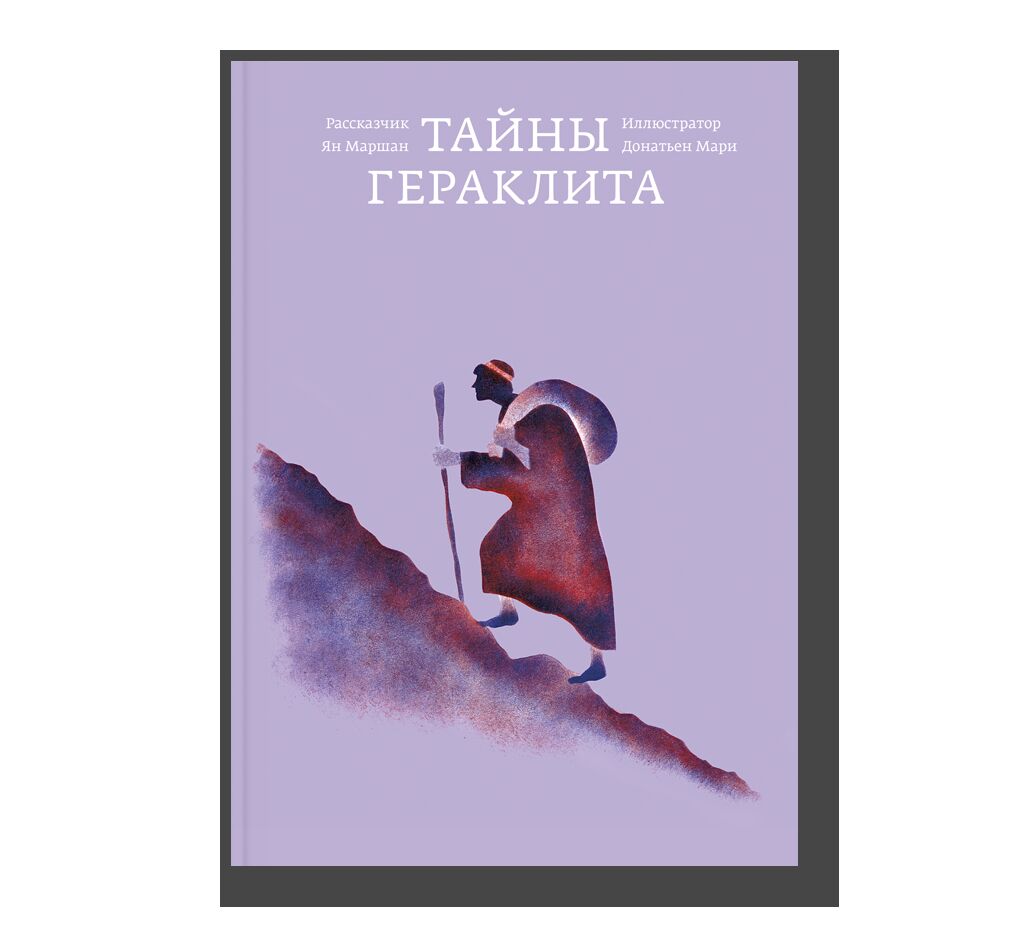 Year: 2017
Language: Russian
Publisher: Ad Marginem
ISBN: 9785911033859
Page: 64
Cover: hardcover
One of the regular authors of the French children's series tells the story of the Ancient Greek philosopher Heraclitus.
The book is devoted to the early years of the thinker known for his saying "No man ever steps in the same river twice" and his idea of all things coming into being by conflict of opposites.
As a young man, Heraclitus was preparing for a brilliant career in the Assembly and a marriage to the beautiful daughter of the richest man in Ephesus. But after attending a mystery devoted to Demeter, he was overcome with doubt. "Everything flows, but whom does it concern? Him who yields to his fortune like a sheep falling off a cliff or him who swims against the tide? Who will live a better life, even if the end is the same?"
What did Heraclitus see at the mystery? What did he choose to do and what price did he pay for remaining true to himself? Find out in the book by Yan Marchand illustrated by Donatien Mary, who is also a regular contributor to the series.