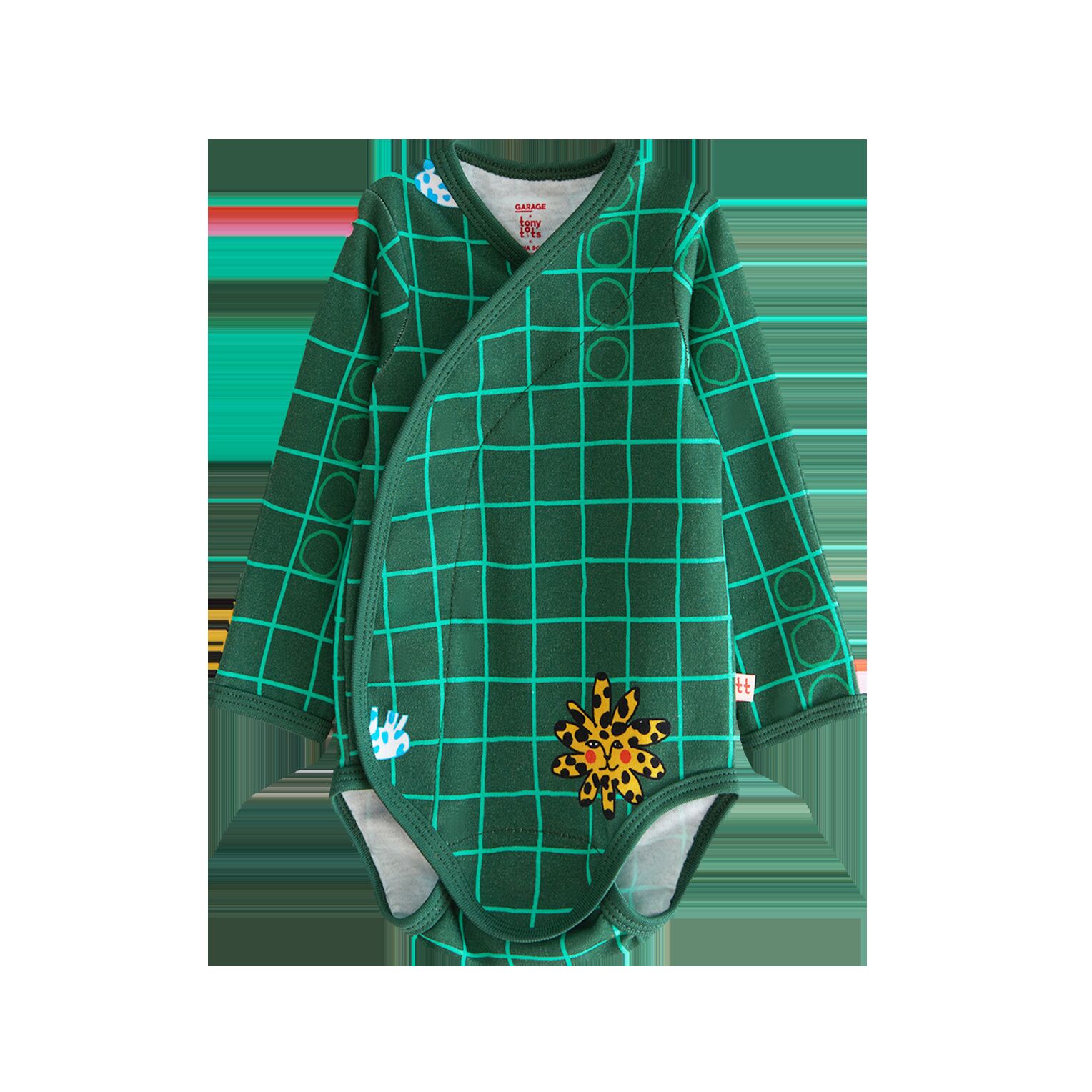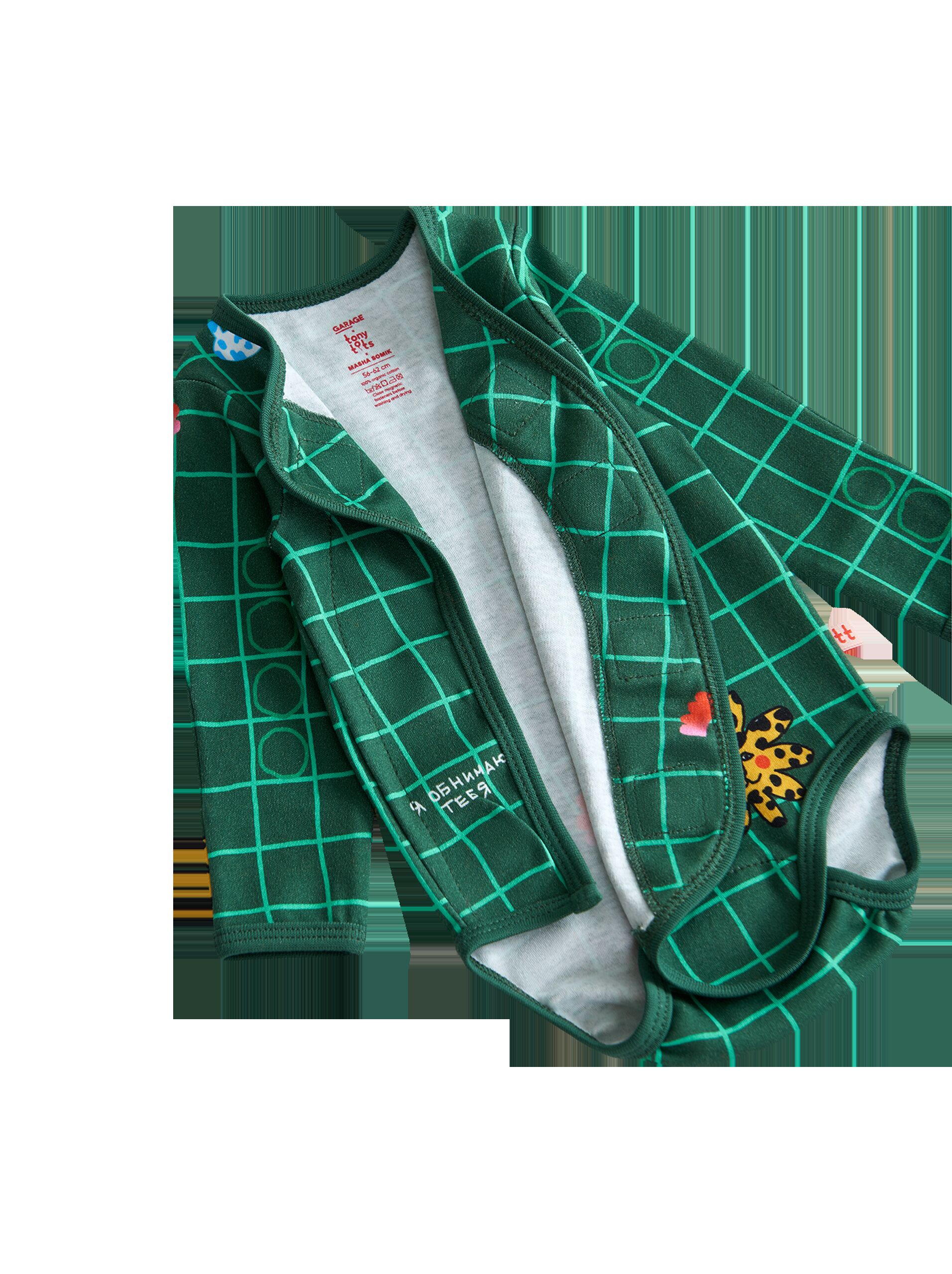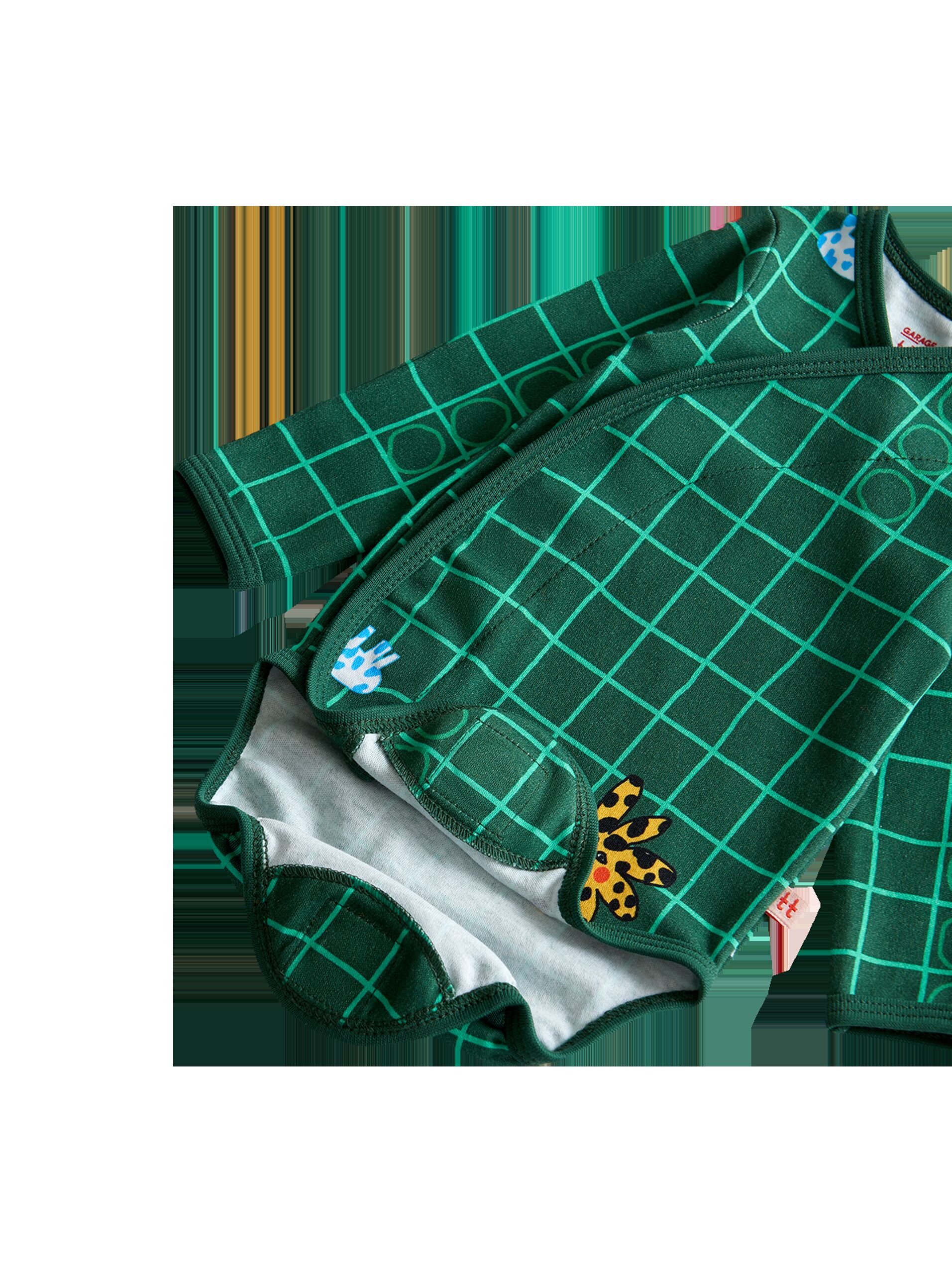 The kimono bodysuit is made of knit organic cotton fabric. Magnetic snaps along the entire length mean the bodysuit does not need to be placed over the head. Sizes 50–56 and 56–62 feature special anti-scratch flaps to protect the baby.
Colour: green
Materials: 100% cotton
Code: B002GA
Made in Russia
Care instructions
· Wash before first use.
· Make sure the magnetic snap is closed before washing.
· Wash at 40 °C with similar colors.
· Tumble dry at low temperature for 30 minutes maximum.
· Do not iron the magnetic snap to avoid damage.
Garage has produced a joint collection of baby clothes with Tony Tots and artist Masha Somik. The collection will feature onesies, bodysuits, kimono bodysuits, trousers, and pyjamas. The print is based on a pattern inspired by one of the Museum's symbols, the emerald tiles in the Shop and Café, which Masha has turned into an environment for her characters to inhabit.