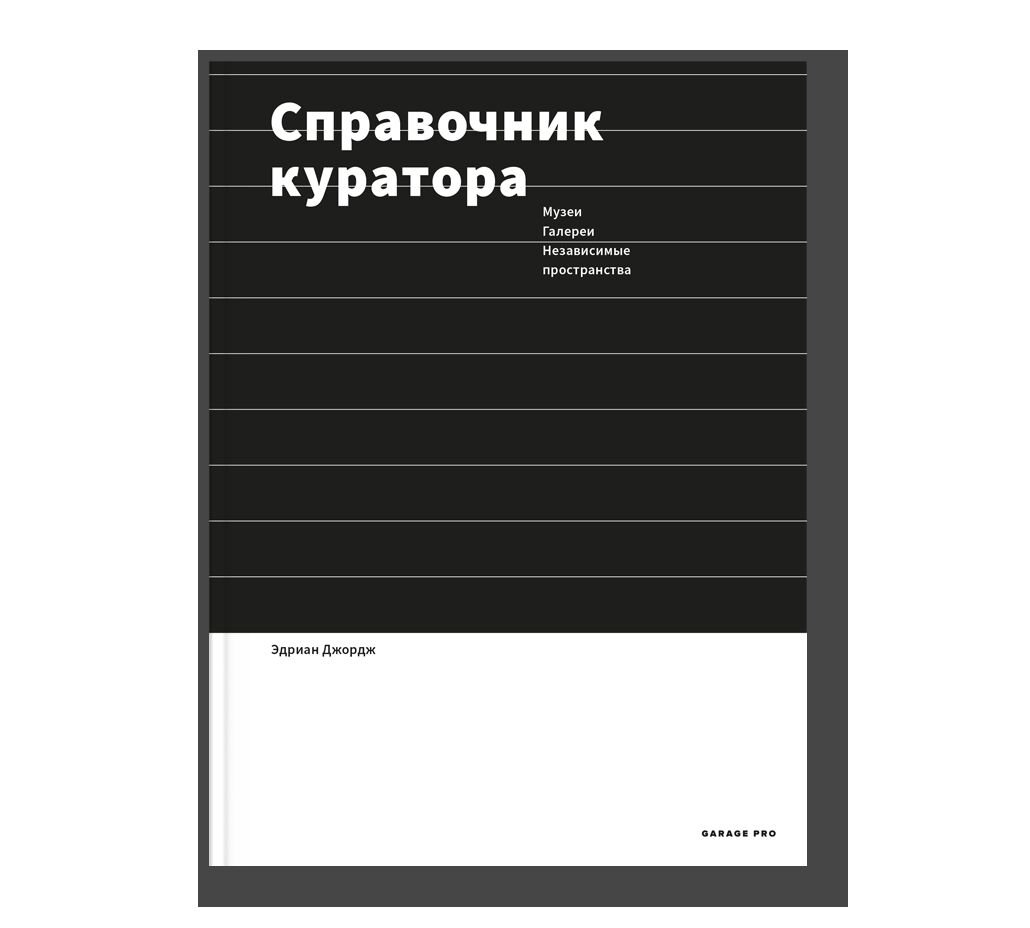 Year: 2017
Language: Russian
Publisher: Ad Marginem
ISBN: 9785911033828
Page: 352
Cover: hardcover
An exhaustive analysis of museum standards and alternative exhibition practices by one of the leading contemporary curators.
Adrian George has twenty years of experience working with some of the world's biggest art collections in a variety of art institutions. As a Deputy Director and Senior Curator at the UK Government Art Collection, he selects British artists and works to represent Britain at international exhibitions and biennials. His debut book provides a detailed overview of the process of preparing an exhibition—from the original idea to paperwork, funding, negotiations with artists and owners, installation of works, the opening night, and finally, the education program and the critical analysis of the project after its completion.
In the twelve chapters of the Handbook, George offers advice on how to avoid common mistakes and points out the issues one needs to be aware of to make a successful exhibition—be it an international blockbuster or a local artist's retrospective. Essential reading for those who are new to the profession, this well-structured study drawing on the author's huge experience will be equally useful to those who have already worked as curators. As George tends to work with larger collections, the main focus of the book is on museum exhibitions. However, he also covers alternative formats often chosen by independent and freelance curators.
Meticulously describing the formalities, a good knowledge of which will almost certainly lead to success, George does however stress that the path to curating can be very different, as demonstrated by three of the world's most successful curators, Kasper König, Harald Szeemann, and Hans Ulrich Obrist. 'Bear in mind, however, that part of curatorial practice seeks to extend boundaries, be innovative and test the limits, so the creativity of your approach might mean that there are no standards established for your purpose.'