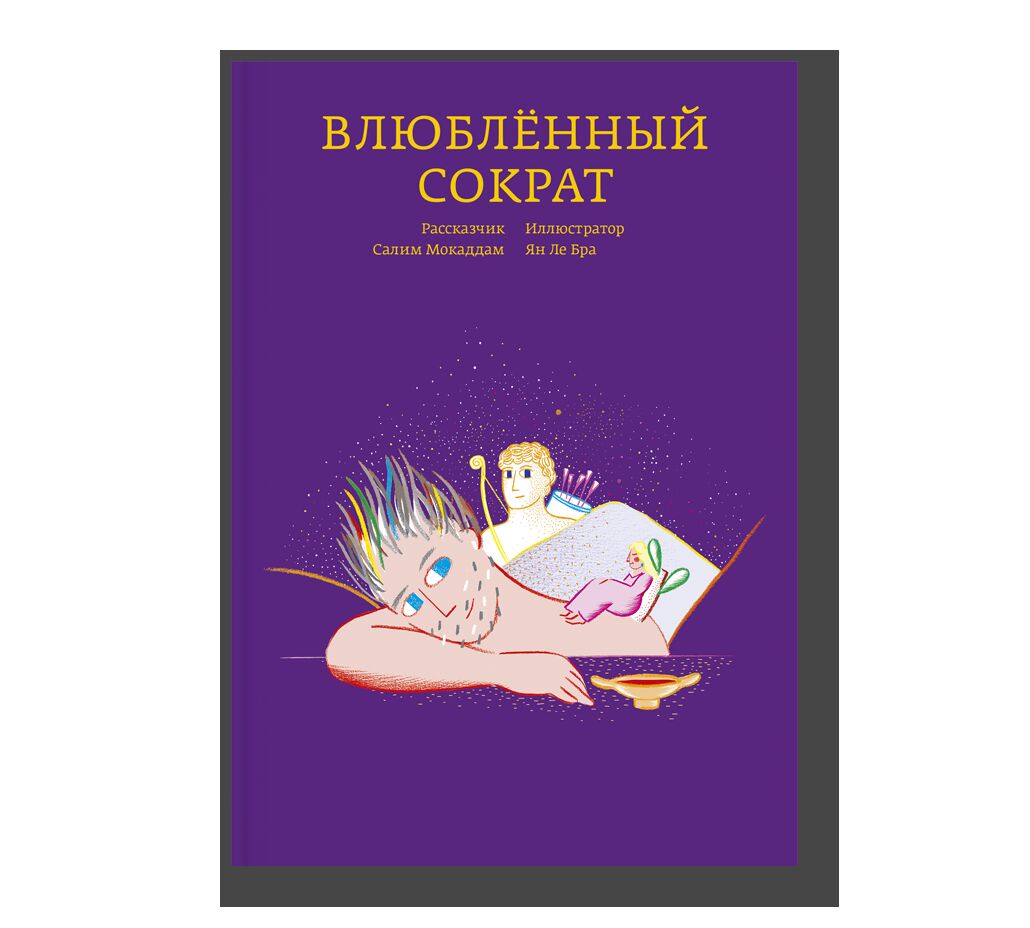 Moscow, Gorky Park
Available in store
Moscow, Narkomfin Building
Out of stock
St. Petersburg, New Holland Island
Available in store
Year: 2016
Language: Russian
Publisher: Ad Marginem
ISBN: 9785911032968
Page: 64
Cover: hardcover
Plato's Symposium retold for kids with humour and in free and easy manner, with captivating illustrations by Yann le Bras.
The Plato & Co book series offers an easy and fun introduction for children to the thoughts of the great philosophers. Salim Mokaddem's story is based on Plato's dialogue and takes place at a party hosted by the poet Agathon. Encouraged by Eryximachus, the guests—including Socrates and his frequent opponent in Plato's dialogues Aristophanes, as well as the fabulist Phaedrus—share their ideas on love. It turns out, that each of them has a different idea of Eros: for Eryximachus, love is a force of nature that affects everything in the universe; Phaedrus points out that Eros is the oldest god, and connects the power of love to its ancient roots; Aristophanes tells an elaborate myth in which love is presented as the longing to become "whole". Socrates, who arrives late, listens attentively to the others with an ironic smile. When he finally speaks, not only his tipsy friends, but also the slaves hiding behind the curtains, gather to listen to his argument.
This publication forms part of the Plato & Co series of books for children, which includes Wittgenstein's Rhinoceros by Françoise Armengaud, Professor Kant's Incredible Day by Jean-Paul Mongin, The Ghost of Karl Marx by Ronan de Calan and Hannah Arendt's Little Theater by Marion Muller-Colard.