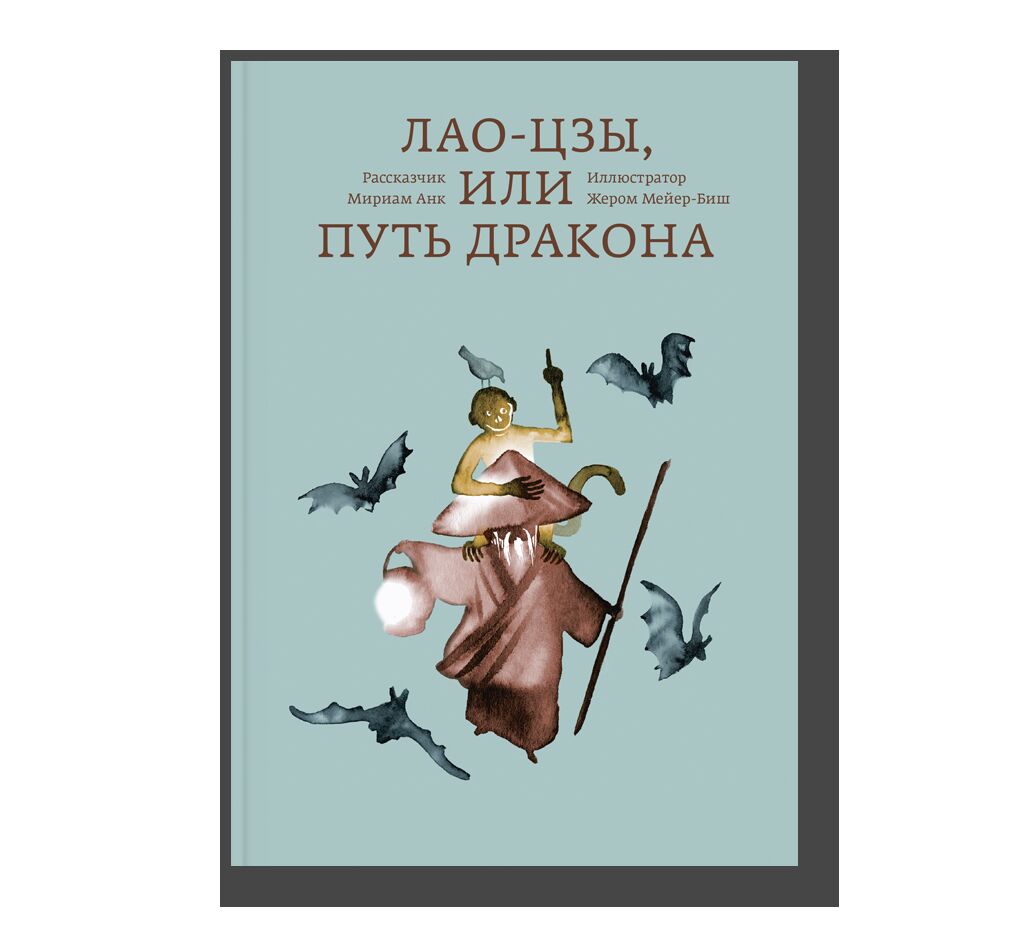 Year: 2017
Language: Russian
Publisher: Ad Marginem
ISBN: 9785911033583
Page: 64
Cover: hardcover
A new book in a popular philosophy series for children shows how a great philosopher's quest can become the central work in the history of an entire country.
Along with Confucius, who also appears in the book, Laozi is considered to be one of the key thinkers of ancient China. According to a legend, Laozi's birth was marked by the arrival of a comet. Laozi himself looked like an old man since his childhood and spent his youth working as an archivist in the Emperor's library, and one day he embarked on a long journey. Having spent half-a-century travelling the world on a buffalo, Laozi came to the conclusion that every life is unique and cannot be repeated, and summed up his thoughts in his brief text Tao Te Ching (The Book of the Way of Virtue), which became the core text in Taoism.
Explaining ancient Chinese thought to kids might seem a difficult task—however, open to riddles and the absurd, children's minds might in fact be fertile ground for Laozi's paradoxical concepts, such as 'action without action' or the emptiness of things.
The edition is complete with watercolor illustrations by Jérôme Meyer Bisch, which imitate traditional Chinese painting.