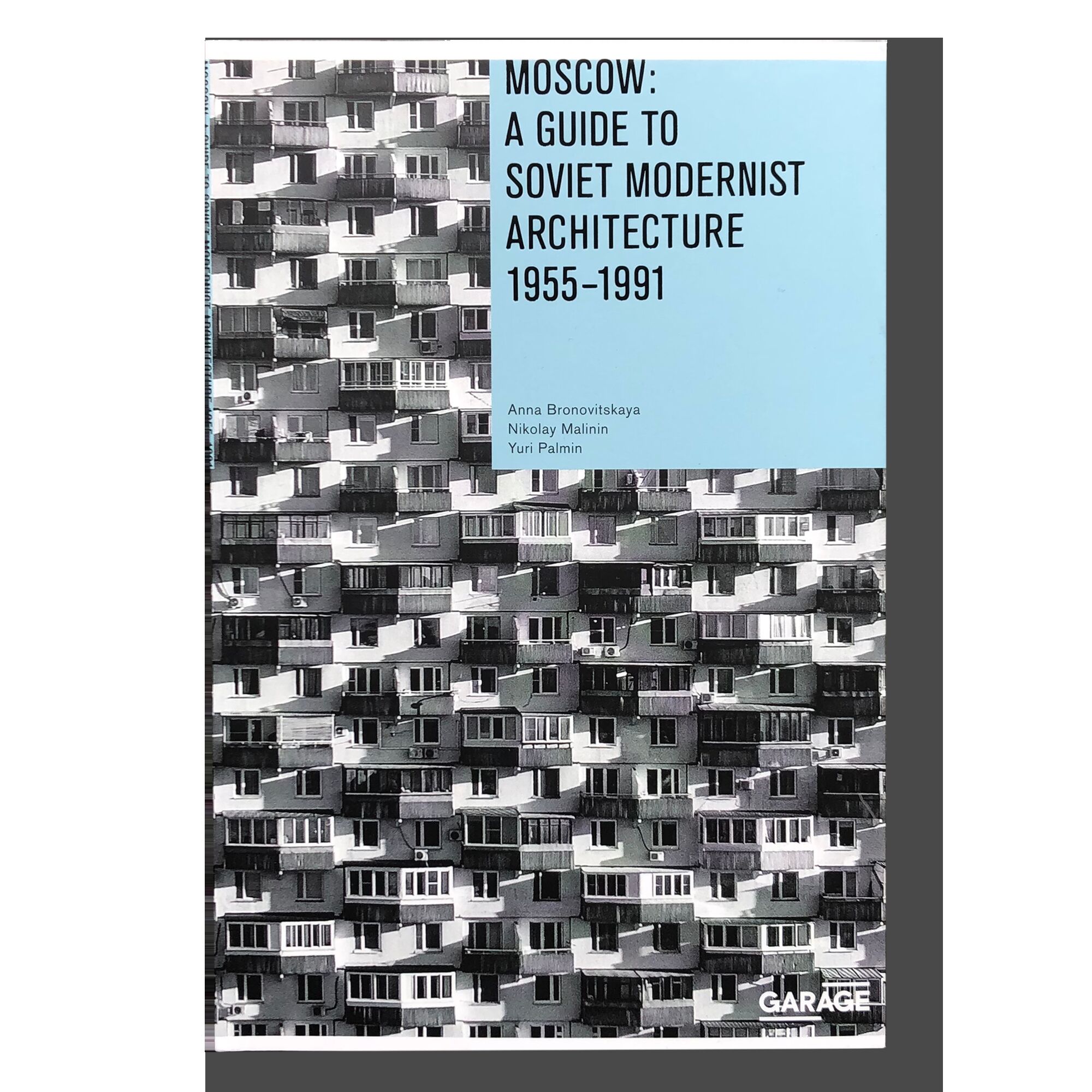 Moscow
Available in store
St. Petersburg
Available in store
Year: 2019
Language: English
Publisher: GARAGE
ISBN: 9788090671461
Page: 352
Cover: paperback
Garage has published an English translation of its bestselling guide to Moscow's modernist architecture.
The English translation is based on the second edition of Moscow: A Guide to Soviet Modernist Architecture 1955–1991, which features a new, more convenient format and six new chapters, including the Izmailovo hotel complex, the Institute of Bioorganic Chemistry, and the Pioneer Palace in Perovo.
The guidebook covers around one hundred buildings from the most underappreciated era in the history of Soviet architecture, with separate chapters on Sokolniki Park, the Moscow Metro, VDNKh, and the town of Zelenograd (the latter written by Olga Kazakova). This is the first book to examine modernist architecture from Khrushchev to Gorbachev as a total phenomenon, from the naive modernism of the "thaw" period to postmodernist experiments, including the Pioneer Palace, the Ostankino TV Tower, the Rossiya Cinema, the TASS building, the "golden brains" of the Academy of Sciences, and selected lesser-known buildings such as the House for the New Way of Life and the Lenin Komsomol Automobile Plant Museum. The authors place these enigmatic buildings within a broad historical, cultural, and political context, which includes postwar international architecture. All of the buildings featured were photographed by Yuri Palmin.