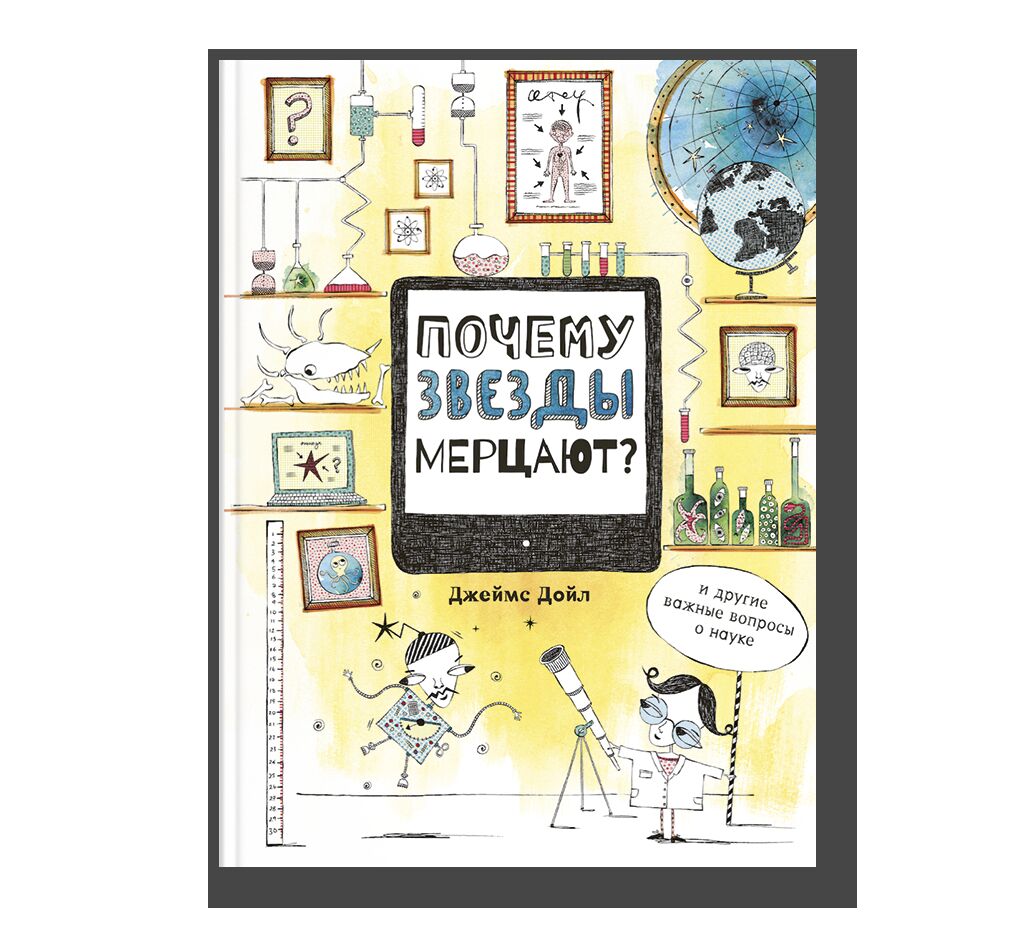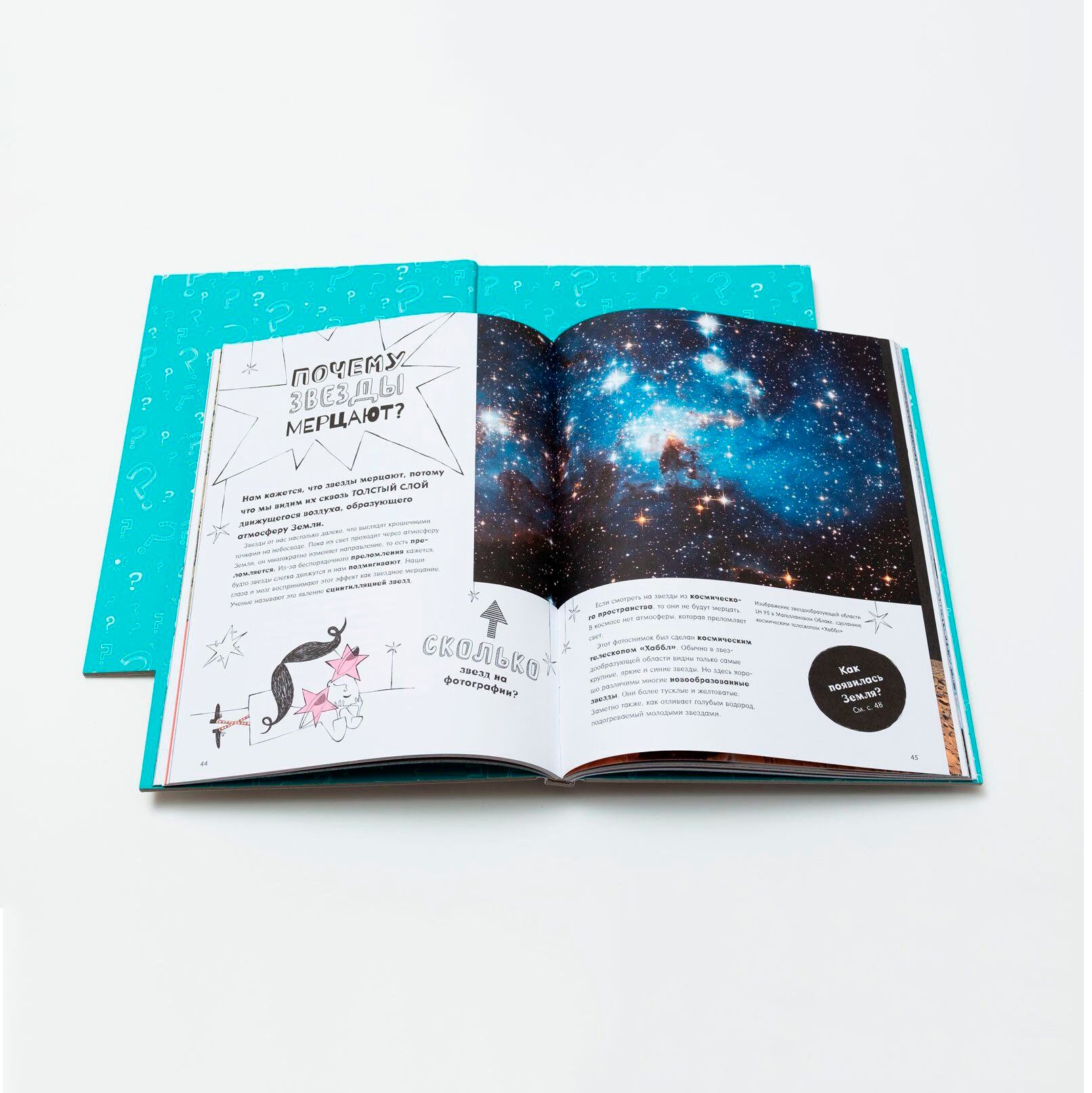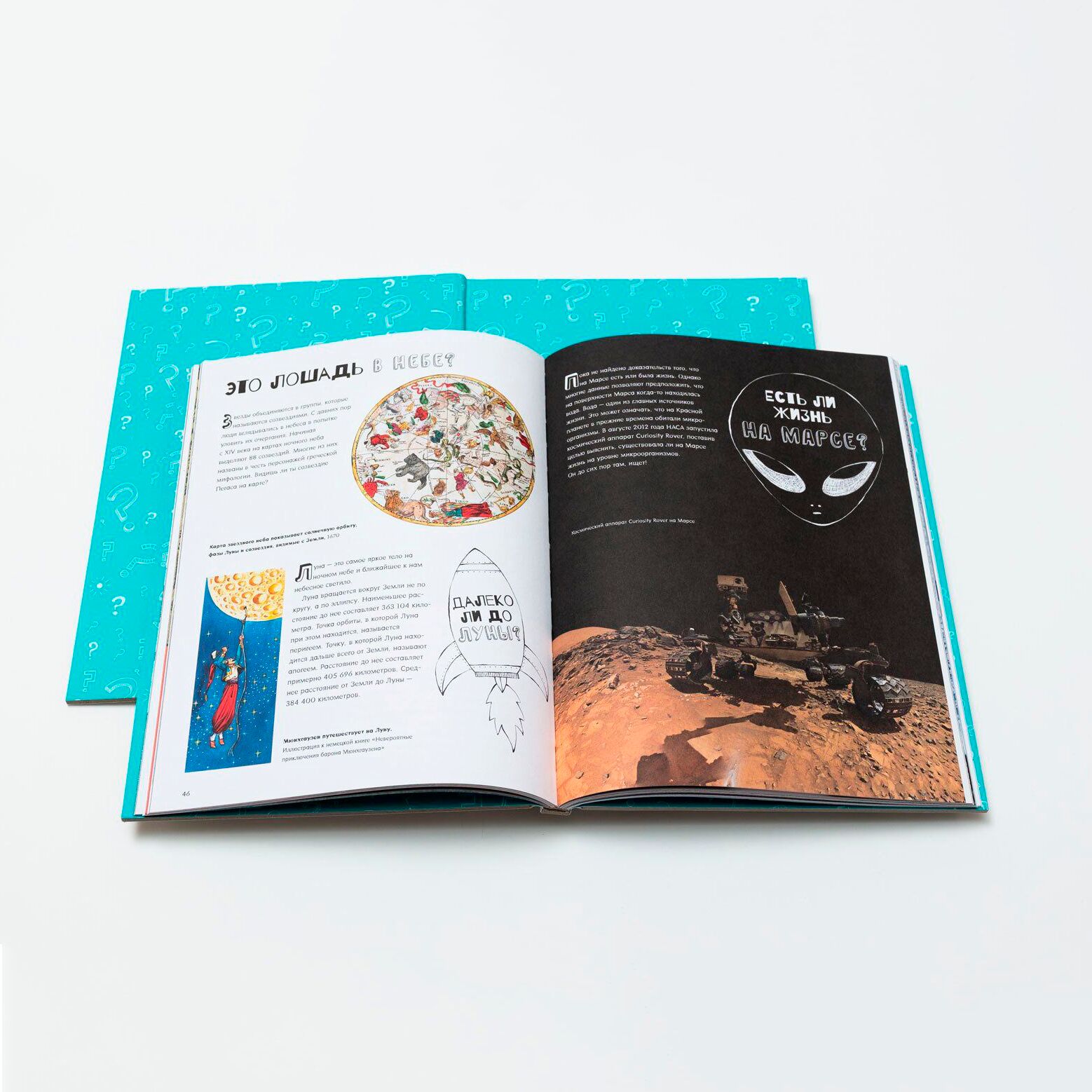 Year: 2018
Language: Russian
Publisher: Ad Marginem
ISBN: 9785911034191
Page: 96
Cover: hardcover
Geography teacher James Doyle answers vital questions about our own anatomy and the world around us.
This concise introduction to science from the winner of Northern Ireland's Exceptional Teacher Award 2006 covers the fundamental laws of the universe (nature, planet Earth, and space) and our inner world (human body, consciousness, and DNA) that we all come across in our daily lives. Unlike an encyclopaedia, Doyle's book has a storyline that connects all the topics explored: from photosynthesis and wormholes to genetics and psychology.
Why don't airplanes fall? How can one get to the bottom of the see? When can we finally go to space for a holiday? And which dinosaur was named after Harry Potter? Answers to these and twenty other important questions are illustrated with photos, film stills, and drawings by London-based artist Claire Goble. The book comes with a glossary to help kids revise what they have learnt.