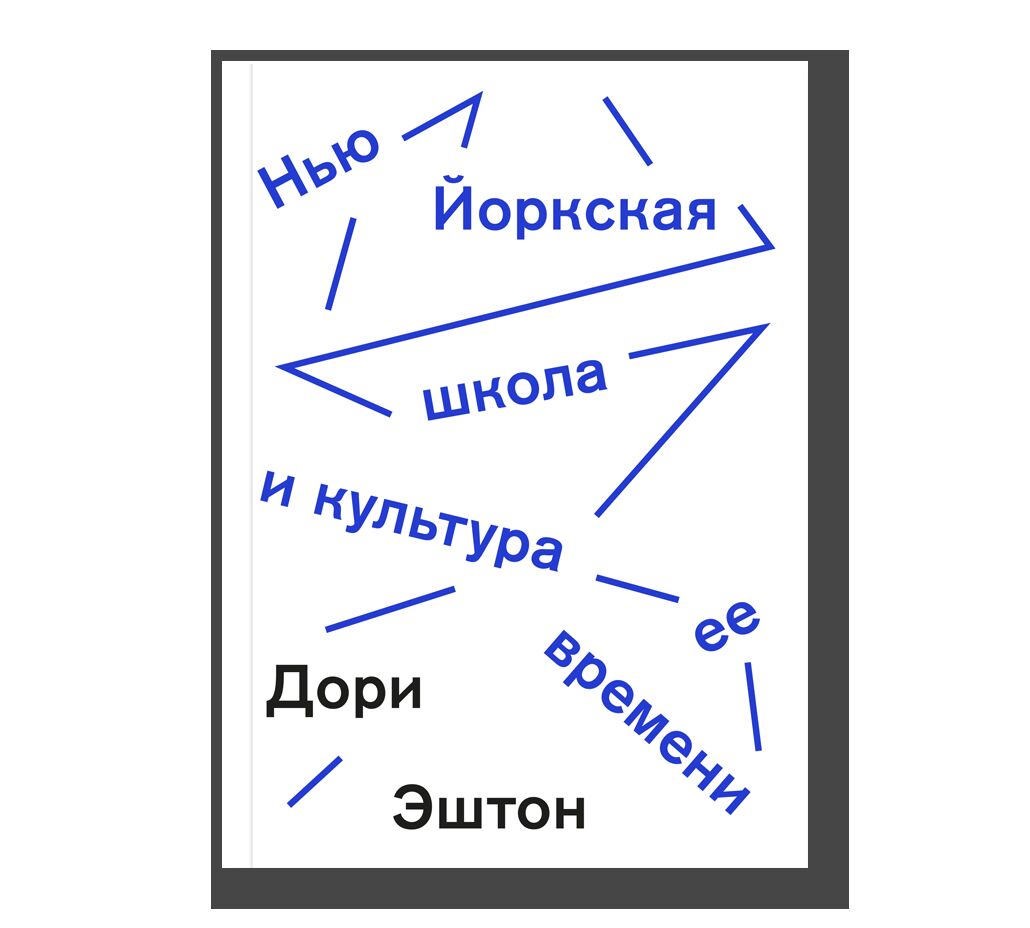 Year: 2016
Language: Russian
Publisher: Ad Marginem
ISBN: 9785911033200
Page: 336
Cover: paperback
Half a century after it was written, Dore Ashton's book on American modernism reads as a document of one era trying to create a clear image of another one. Perhaps, despite the many changes that have taken place between the 1930s–1950s and the 1970s, when the Ashton's work was published, it is precisely its proximity to object of study that makes the book interesting.
For the opening of her gallery, Peggy Guggenheim wore one earring each by Alexander Calder and Yves Tanguy to demonstrate her impartiality between surrealist and abstract art. When Barnett Newman put himself up as a candidate for New York City mayor, he promised to build playgrounds for adults. Devoted to the group of American artists who came to be known as abstract expressionists (although the term itself emerged in Germany in 1919), Dore Ashton's book abounds in anecdotes and curious facts that offer insight into how the circle was formed and why very different artists ended up representing one movement.
Inspired by the Paris School and feeling the 'danger of sinking into hopeless provincialism', a group of young artists, whose early careers fell on the years of the Great Depression, were already drifting towards each other by the early 1930s. The forming of a group was facilitated by the state support provided through the so-called Federal Art Project. 'They often point out,' Ashton writes about the participants of the movement 'that the artist, like everyone else, was starving and the Project was a meal-ticket; that for the first time in their lives they could devote all their time to their work; that it coincided with their interest in a reformed society. But the most compelling force that emerges is their sense of having found each other.'
However, the main forces behind the forming of the heterogeneous yet clearly identifiable movement manifest themselves in the ideas and works of its representatives, which Ashton describes in great detail: philosopher Meyer Shapiro, artist and art theorist Hans Hofmann, critics Clement Greenberg and Harold Rosenberg, the first head of MoMA Alfred Barr, Peggy Guggenheim with her legendary gallery The Art of This Century, and of course the main stars of abstract expressionism—Jackson Pollock, Mark Rothko, Willem de Kooning, Arshile Gorki, Barnett Newman, Clyfford Still, Robert Motherwell and Adolph Gottlieb. If in the 1930s they were working alongside each other to develop a new visual language, by the end of the Second World War, which had brought to the USA some of the biggest stars of European modernism (surrealists, Bauhaus artists, designers, architects and thinkers), they became the New York School. The last third of the captivating study, by one of the key theorists to have written on abstract art, is devoted to the development of the movement throughout the 1940s and 1950s, and its rapid decline in the 1960s.