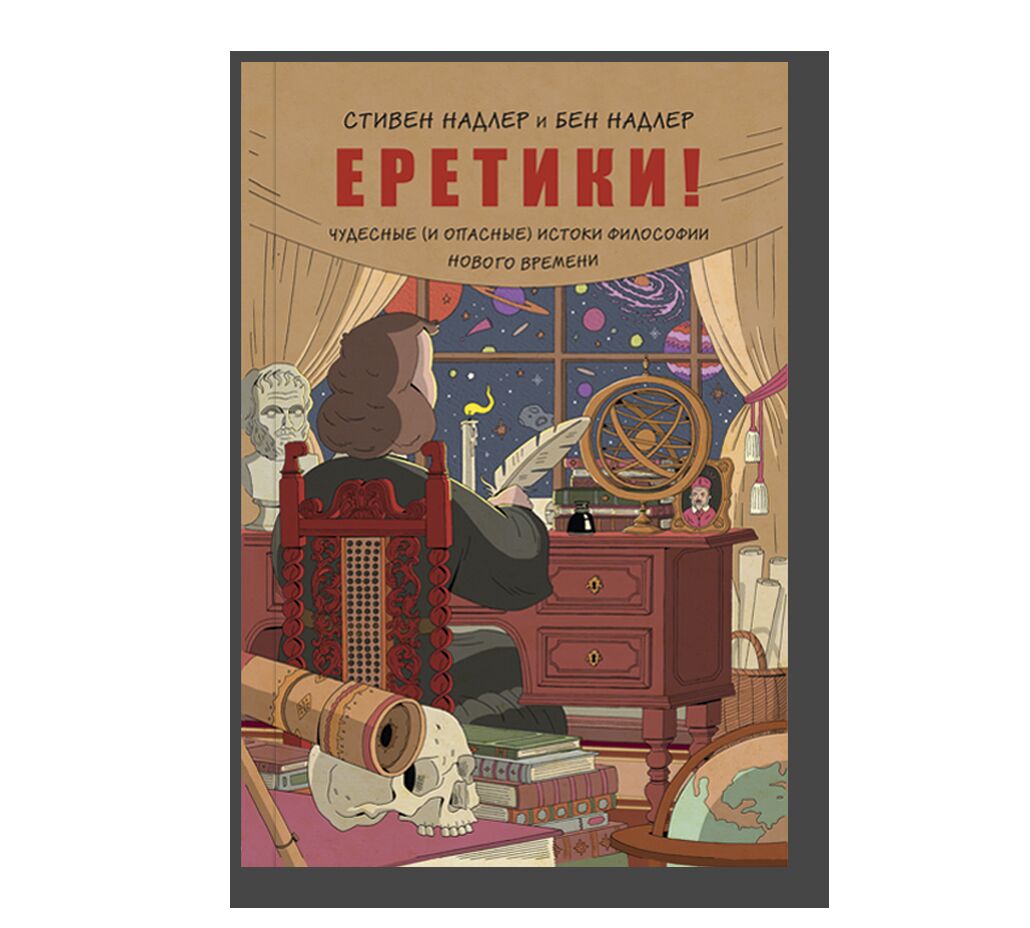 Year: 2018
Language: Russian
Publisher: Ad Marginem
ISBN: 9785911034450
Page: 184
Cover: paperback
This comic book looks at the seventeenth-century thinkers who laid the fundation for modern philosophy and science.
These philosophers were not afraid to confront the authorities—leading them to living in exile, getting imprisoned, or even putting their lives at risk for the sake of their ideas. Heretics!is a unique introduction to the origins of modern thought in the form of a smart comic book. Restless and ever contradicting each other, the seventeenth-century philosophers, from Galileo and Descartes to Spinoza, Locke, and Newton, radically altered the view of the world, human society, and their own selves, overthrowing the concept of the Earth as the center of the Universe, as well as the idea of the divine origin of the royal power. Adepts of a rational approach rather than faith, these thinkers advocated novel takes on nature, religion, politics, knowledge, and the human mind. Heretics! is a completely new story tracing their ideas, lives, and the zeitgeistof the era. A remarkable record documenting one of the most notable periods in the history of philosophy, Heretics! is a book about a group of courageous thinkers who triumphed over religion, royal absolutism, and an outdated picture of the world—by appealing to the mind and facts.