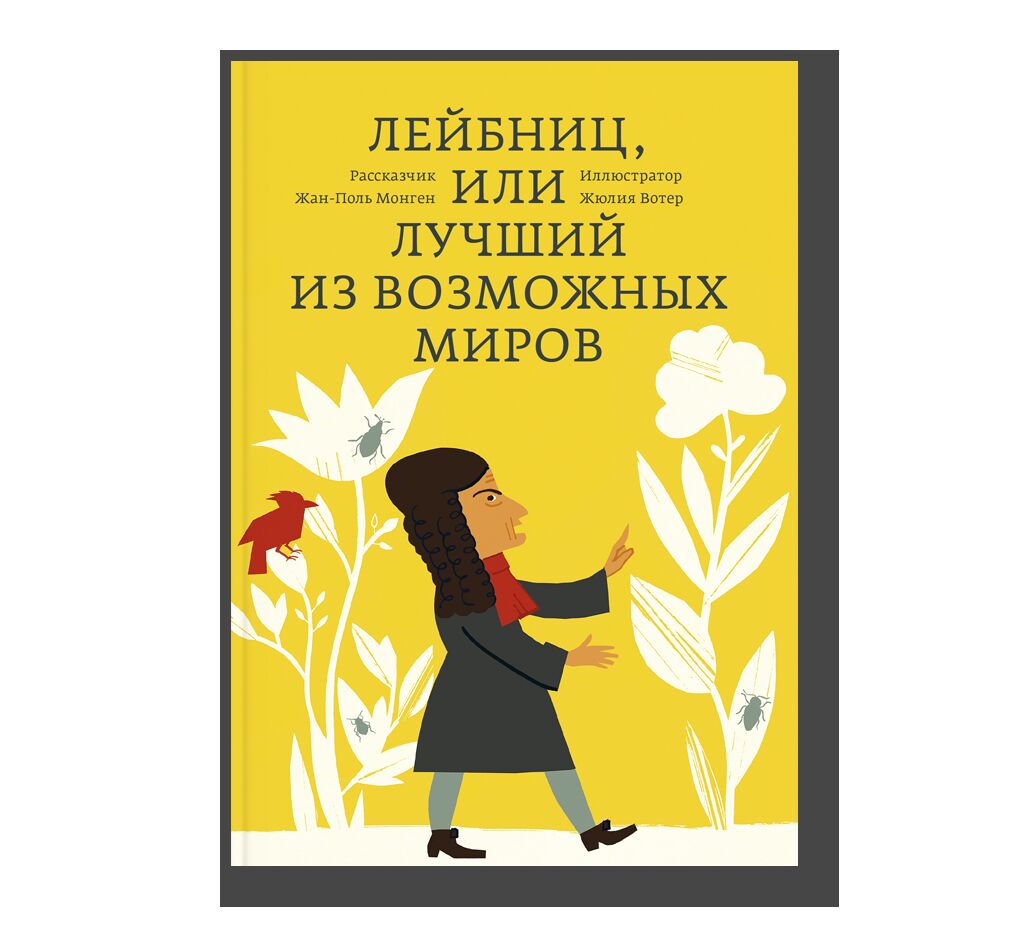 Moscow, Gorky Park
Available in store
Moscow, Narkomfin Building
Out of stock
St. Petersburg, New Holland Island
Available in store
Year: 2017
Language: Russian
Publisher: Ad Marginem
ISBN: 9785911033866
Page: 64
Cover: hardcover
Jean-Paul Mongin's original story is complemented by Julia Waters's illustrations in the new book of the French children's series about great thinkers.
This time, we find ourselves in Vienna, where the elderly Gottfried Wilhelm von Leibniz is doing science. Every evening, little Theodor sneaks into his study in an ancient tower to talk philosophy and hear a bedtime story.
And so today, as he has finished his account of the Universe, Leibniz sips on his beer and waits for his friend to come and listen to his new stories about god, justice, faith, and exciting adventures in real and fantastic worlds. Young readers can join little Theodor on his journey to the universe of ideas created over 200 years ago by the genius thinker.