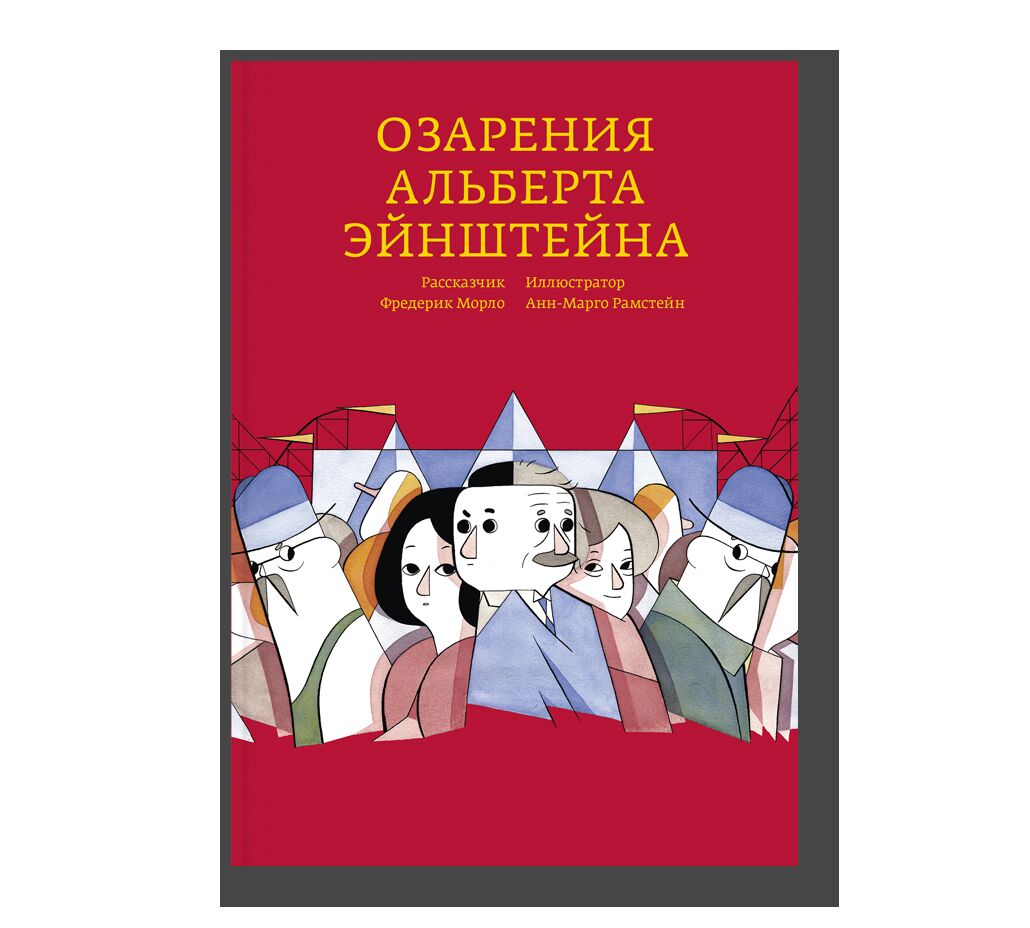 Year: 2017
Language: Russian
Publisher: Ad Marginem
ISBN: 9785911033576
Page: 64
Cover: hardcover
Adventures of the young Albert Einstein introduce children to his ideas which have radically changed our understanding of the world.
We first meet the protagonist at a Munich amusement park in 1896, accompanied by two other Nobel Prize winners in physics, Niels Bohr and Albert Abraham Michelson, his younger sister Maja and his trusty dog, an English Setter named Henry.
Albert and Maja have come to the park for a reason: they are helping their uncle, whose company is doing the lights for the tent of the potbellied Schottenhamel, and their mission is to switch on the lights at just the right moment. But, although they press the button as the clock strikes ten, the two kids soon discover that (to Schottenhamel's disappointment) the light took one extra second to get to the tent. Desperate to make the light travel faster, Einstein will try every possible experiment, and readers will learn what he tries.
Everything seems possible in this story, except for one thing—changing the speed of light. 'Why can one boost a knödel but can't boost a beam of light?' Einstein asks himself. 'This is the key question of modern physics.' But it will not be long until the great physicist discovers the connection between mass and energy to formulate the most simple and most important equation of the twentieth century.