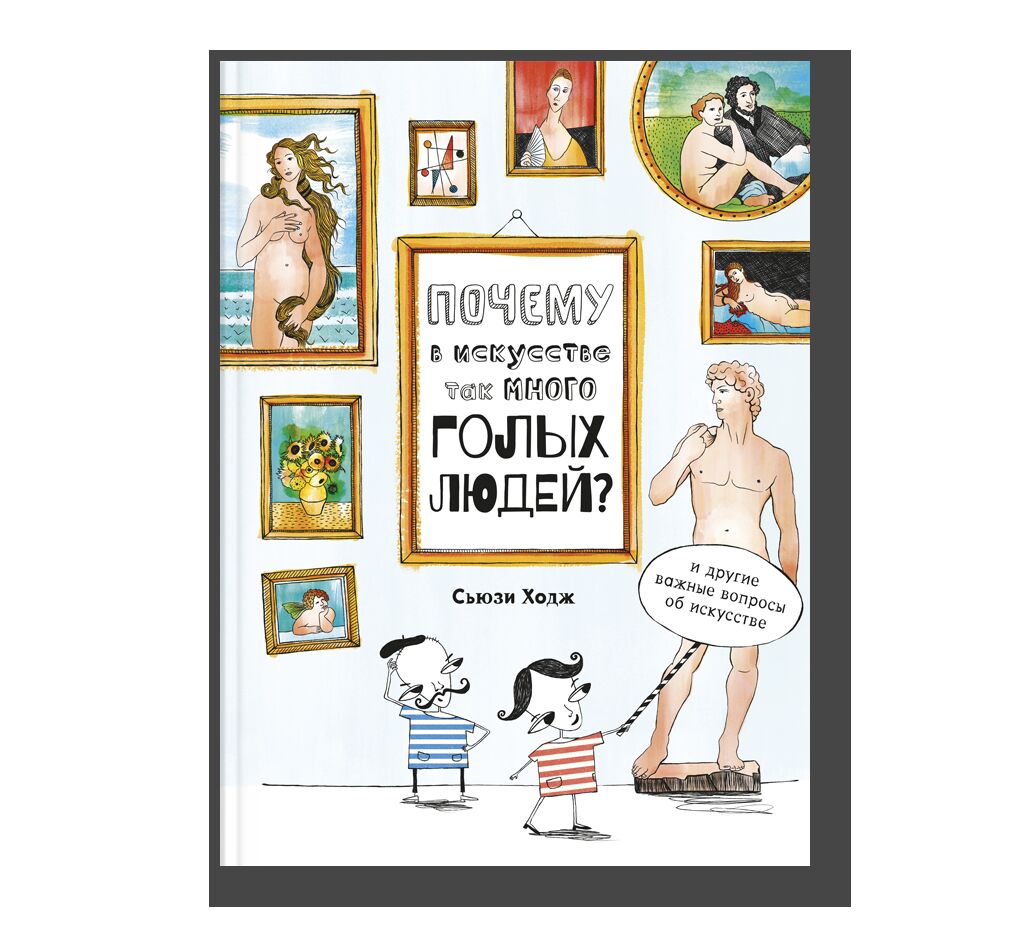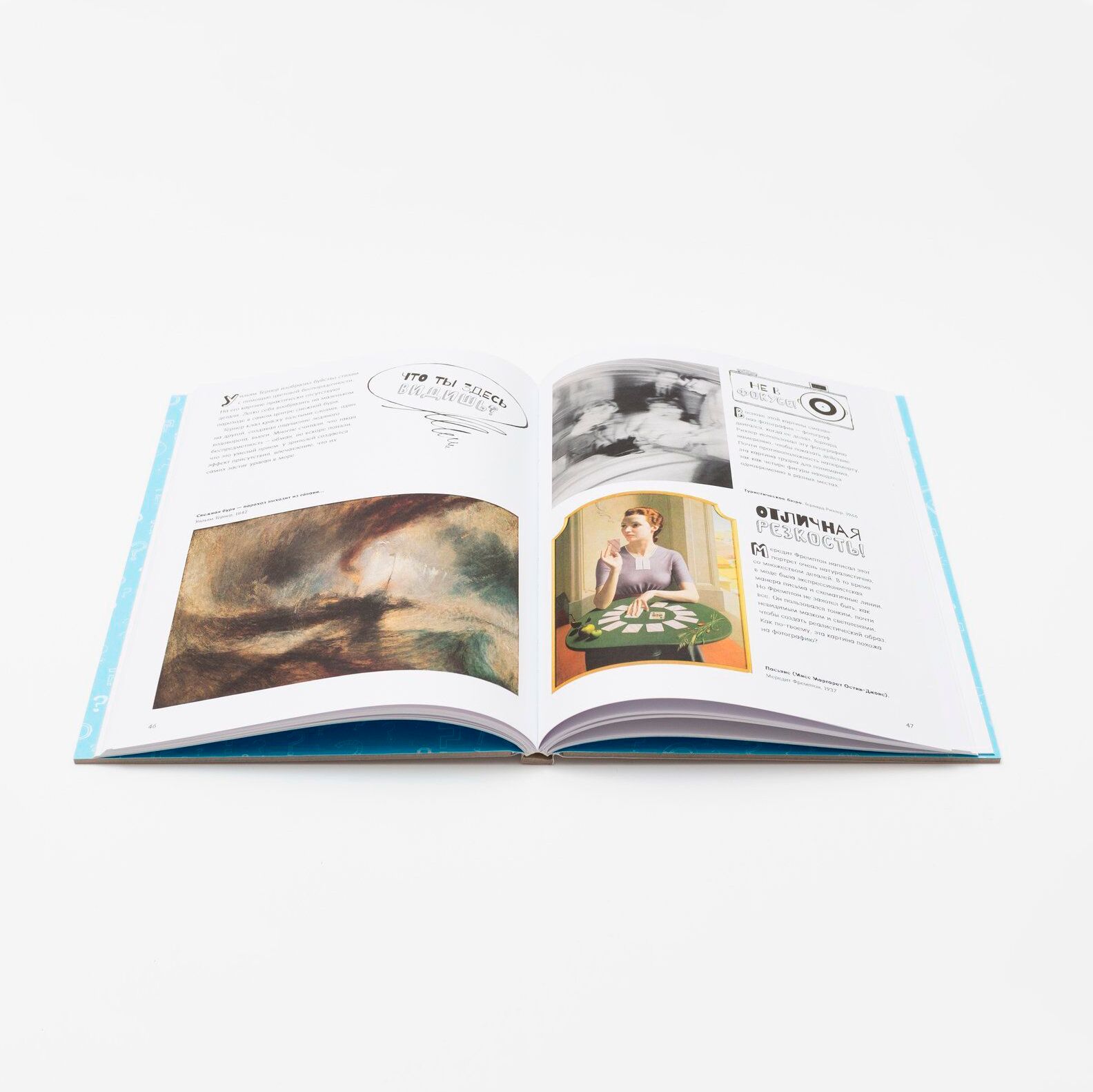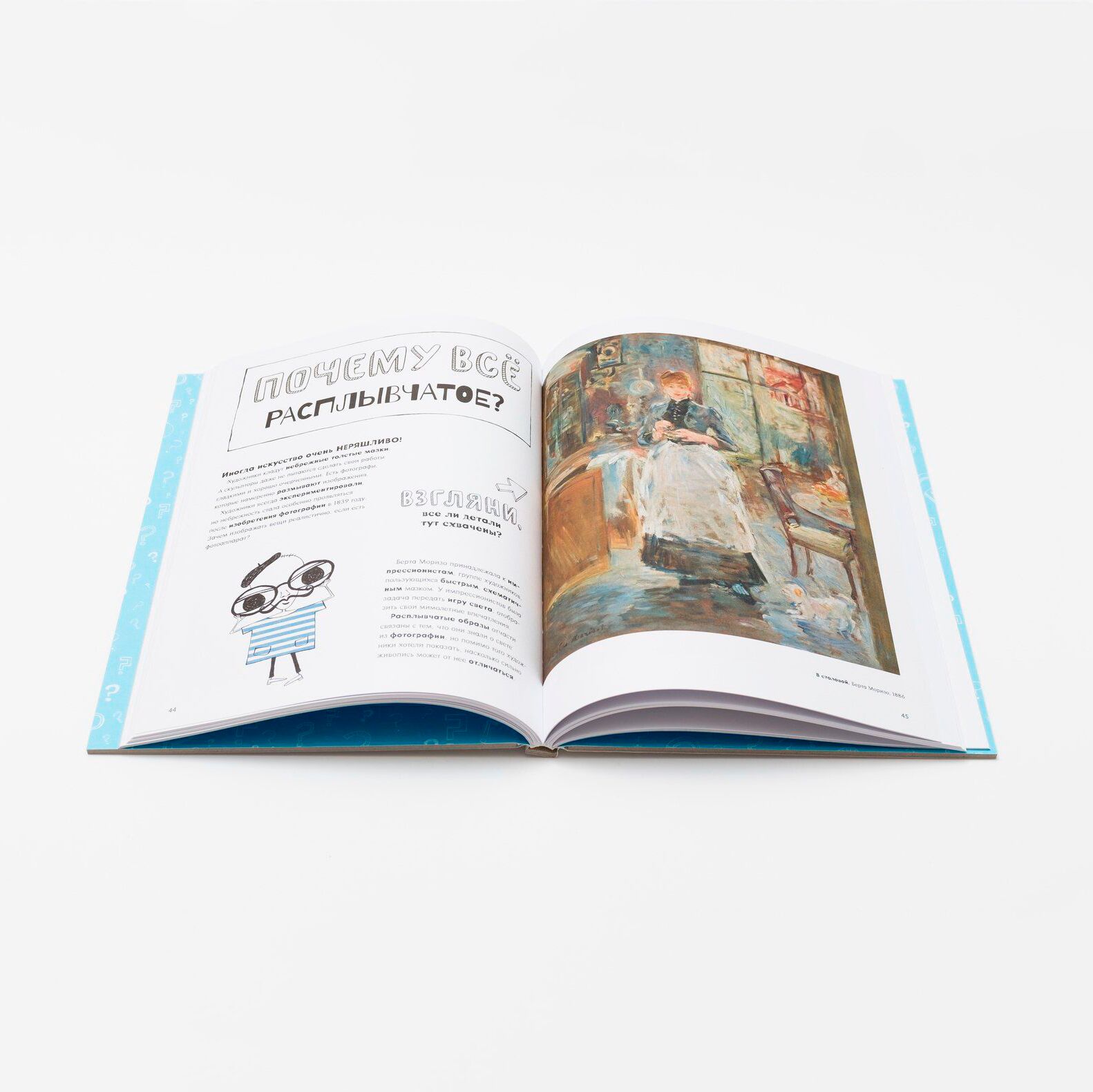 Year: 2017
Language: Russian
Publisher: Ad Marginem
ISBN: 9785911033491
Page: 96
Cover: hardcover
An experienced teacher and author of over a hundred children's books explains the basic concepts in art and offers an easy introduction to the world of still-lifes, landscapes, portraits, and later artistic inventions such as ready-mades, mobiles, collages, and assemblage.
Each small chapter of the book tackles one question about art: why do some paintings have a frame and others don't? Why do artists of all eras paint apples, oranges, skulls, and naked people?
With clever comparisons between old masters and contemporary creators, Hodge finds easy and convincing answers to the trickiest questions about art. Indeed, are pixel art and tablet drawings not reminiscent of the Pointillism of Georges Seurat, Pop Art of Roy Lichtenstein, and even the immersive installations of Yayoi Kusama? Do Keith Haring's little people not look like the uniform figures in the works by the Manchester painter L. S. Lowry or Alberto Giacometti's sculpture?
Traveling between eras in the blink of an eye, Hodge takes children on an exciting journey into art history and answers questions that even adults might ask themselves in an art museum.