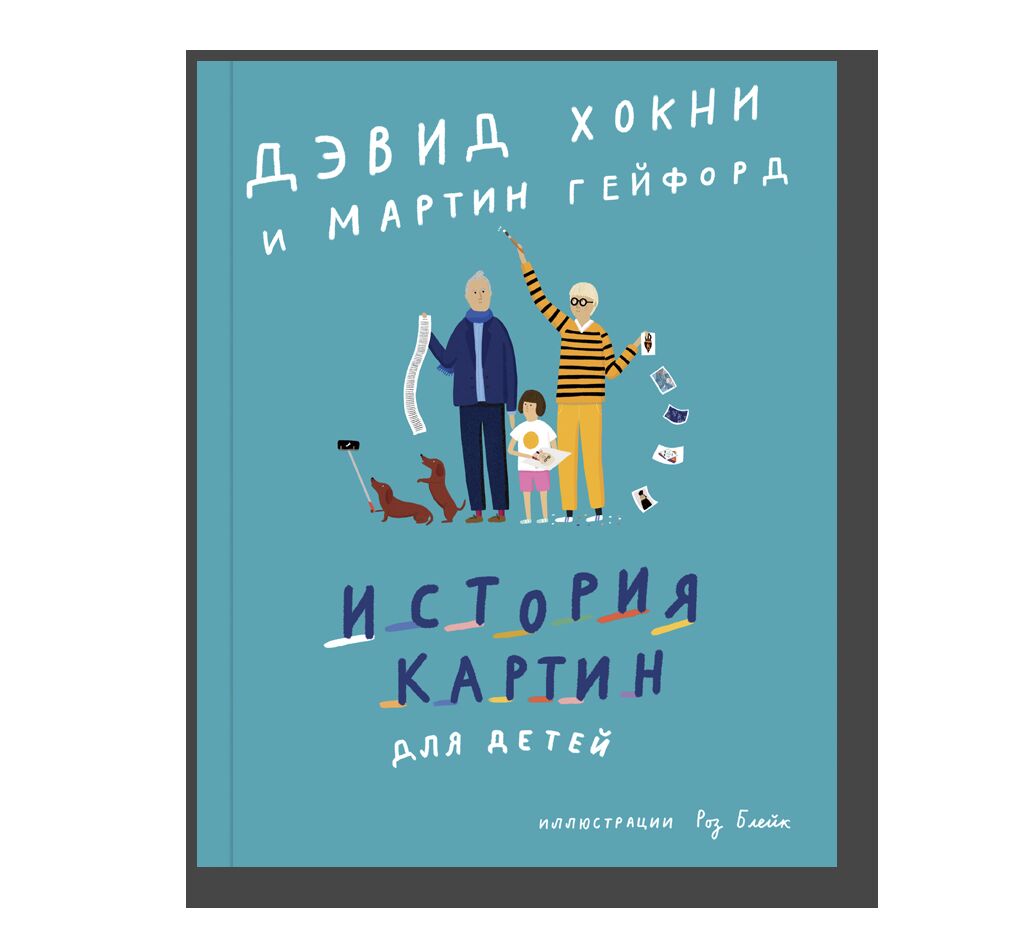 Year: 2019
Language: Russian
Publisher: Ad Marginem
ISBN: 9785911034382
Page: 128
Cover: hardcover
The popularA History of Picturesby the iconic artist David Hockney and art historian Martin Gayford is now available as an adapted version for kids.
A History of Pictures for Children invites readers on a journey into the history of visual art—from ancient paintings on cave walls to images we create today using computers and smartphones. Based on the best selling book of the same name for adult audiences, this edition is composed of conversations between two friends, David Hockney and Martin Gayford, who address a variety of themes related to art as a practice in a remarkably simple yet captivating manner. Illustrator Rose Blake's funny drawings complete the text which promises to become a favorite among young readers.
The publication acquaints readers with the most diverse artworks, including those exhibited in museums and the ones that exist as mural paintings, illustrations in books and magazines, or pictures made using a computer or smartphone.