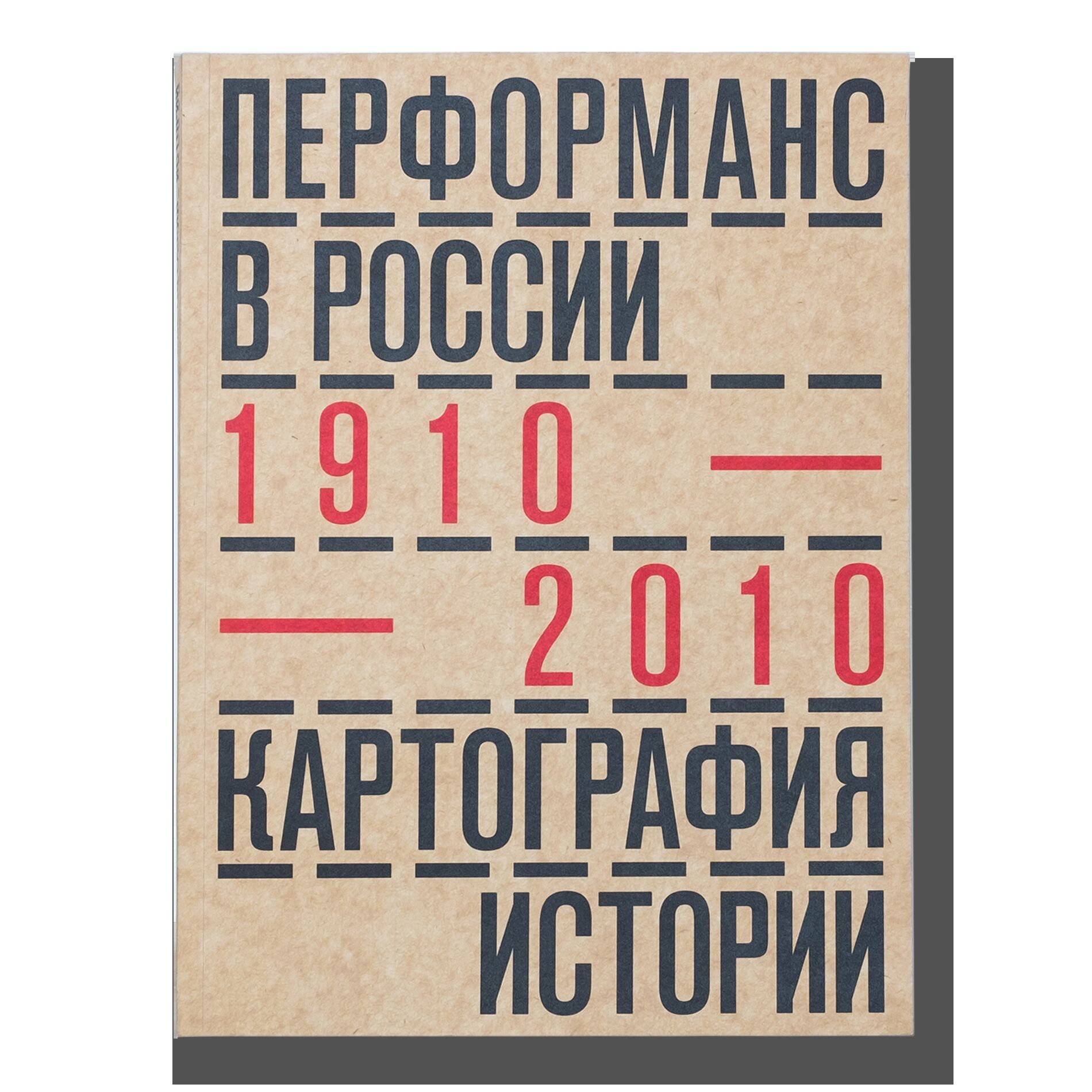 Year: 2014
Language: Russian
Publisher: GARAGE
ISBN: 9785905110467
Page: 280
Cover: paperback
The catalogue was published to accompany the Russian Performance: A Cartography of its History exhibition organized by Garage Museum of Contemporary Art in 2014. The research project focused on one of the most exciting forms of conceptual art and examined the role of Russian performance in an international context.
The project was partly inspired by 100 Years: A History of Performance Art, an exhibition prepared by New York's Performa biennale director RoseLee Goldberg and MoMA chief curator and MoMA PS1 director Klaus Biesenbach.
In 2011 Garage organized the 33 Fragments of Russian Performance at Performa 11 in New York. The exhibition explored the avant-garde projects of the 1920s and the more recent performances starting from the 1970s, and was the first attempt to map the history of Russian performance, with a gap of several decades caused by political developments.
In 2011 and 2012 several round table discussions on the subject took place, with theater, gender, music and avant-garde experts, art historians, and contemporary performance researchers discussing various aspects of performance history.
Finally, in 2014, Garage organized the Russian Performance: A Cartography of its History exhibition, and presented the results of the research project spanning several years in a book published to accompany the show.
The book opens with an introduction by Garage founder Dasha Zhukova, and articles by the museum's chief curator Kate Fowle, the exhibition curator and the book's editor Sasha Obukhova, and the co-curator Yulia Aksenova. The main part is a detailed and illustrated chronicle of Russian performance starting from 1913 and ending in 2012. At the end of the catalogue the reader will find a reference table with hashtags (body, text, sound, slogan) and artist biographies.
The publication will be of interest to art professionals as well as to the general reader.