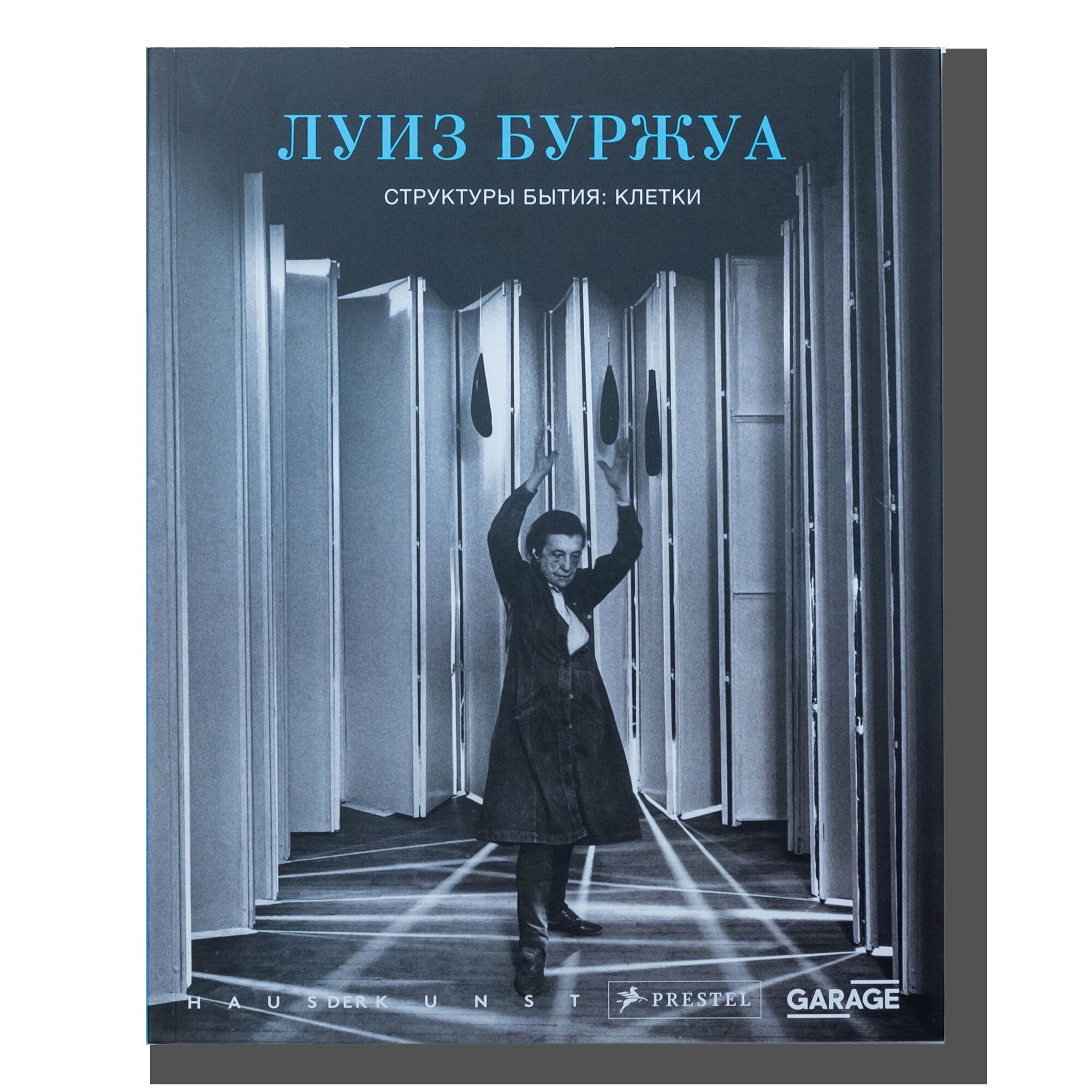 Year: 2015
Language: Russian
Publisher: GARAGE
ISBN: 2000005523564
Page: 295
Cover: paperback
The Russian edition of Louise Bourgeois. Structures of Existence: The Cells is a translation of the catalogue originally published in German and English by the German PRESTEL VERLAG to accompany the exhibition in Haus der Kunst in Munich.
Louise Bourgeois. Structures of Existence: The Cells is an extensive overview of art by one of the most remarkable and influential artists of the 20th century. With a career spanning over 70 years, she has contributed to many artistic disciplines, from sculpture and drawing to painting and installation. This publication in particular offers an exhaustive analysis of The Cells—a series of architectural environments and sculptures, conceived of in as early as the 1940s and anticipated by the artist's early drawings, paintings, and engravings. The catalogue also features images of her key works, including Maman (1999) and The Nest (1994) sculptures, fragments of the Femme Maison series of paintings (1945–1947), The Blind Leading the Blind installation (1947–1949) and The Destruction of the Father diorama (1974).
The catalogue is also interesting in terms of cultural theory, as it contains essays by some of the most highly acclaimed experts in contemporary art, each offering their own perspective on the radical art of Louise Bourgeois: Bart De Baere, Ulrich Wilmes, Jerry Gorovoy, Lynne Cooke, Julienne Lorz, Griselda Pollock, Dionea Rocha Watt, Nancy Spector, and Kate Fowle. At the end of the catalogue the reader will find a comprehensive and illustrated biography of the artist.
Attention to form in general and to the shape of the human body in particular, theatrical elements, feminist undertones, the blend of abstraction and realism, which defined Louise Bourgeois' unique style, have produced ideas and objects that inspired a whole generation of artists. The catalogue will be of interest to professionals working in contemporary art, as well as to art students and the general reader.