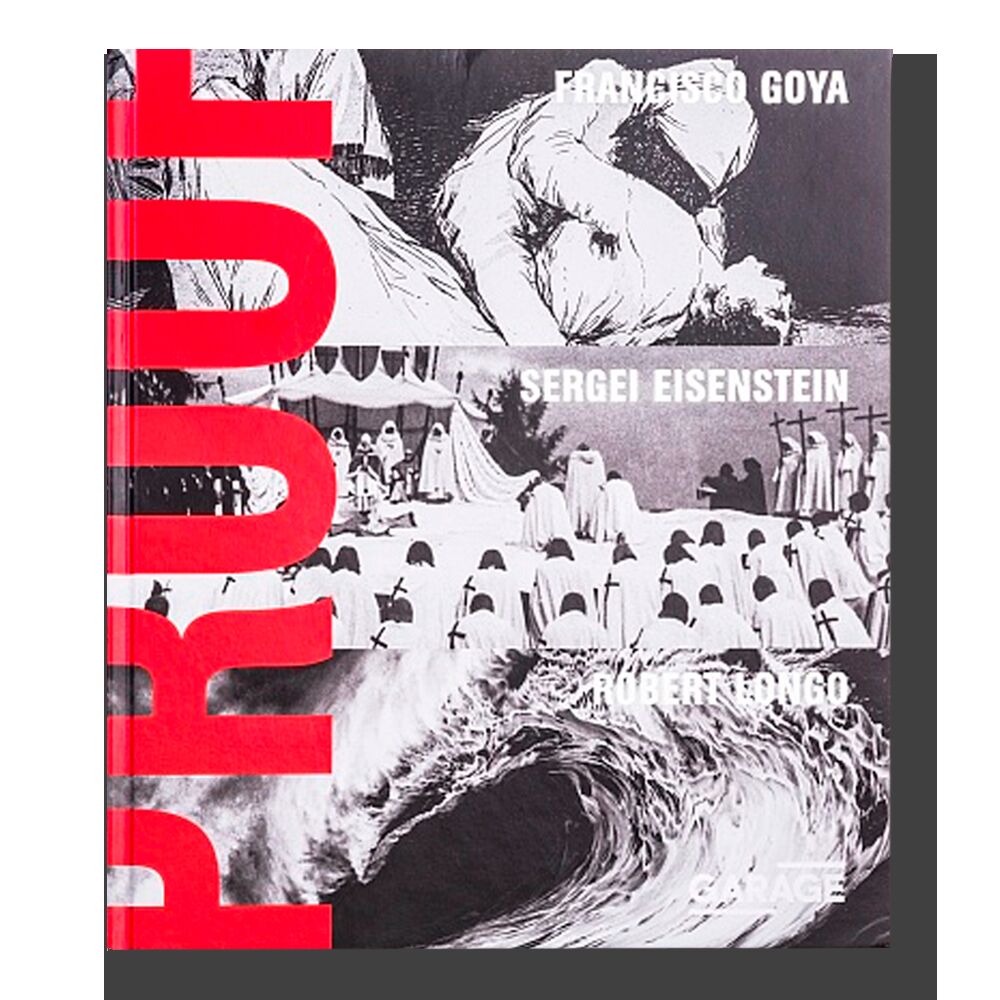 Year: 2017
Language: English
Publisher: GARAGE
ISBN: 9788090671409
Page: 264
Cover: hardcover
The English-language catalogue of the exhibition Proof brings together works by Francisco Goya, Sergei Eisenstein, and Robert Longo.
Proof: Francisco Goya, Sergei Eisenstein, Robert Longo, the companion volume to the exhibition of the same name, which opened at Garage in fall 2016, is now available in English. It features essays by writer and activist Chris Hedges, artist Vadim Zakharov, Nancy Spector, Artistic Director and Jennifer and David Stockman Chief Curator at the Solomon R. Guggenheim Museum and Foundation, and Garage Chief Curator Kate Fowle, as well as an extended interview with Robert Longo. Like the exhibition, Proof includes a series of triptychs compiled by Longo using works by all three artists. This juxtaposition stimulates a new way of looking at these, at first glance, very different artists and their attempts to render visual the social and political upheavals of their times. Proof is dedicated to the memory of Leigh Markopoulos (1968–2017), who edited the book.
In 2017 and 2018, the exhibition Proof: Francisco Goya, Sergei Eisenstein, Robert Longotours to the Brooklyn Museum, New York (September 7, 2017–January 7, 2018) and Deichtorhallen Hamburg (February 17–May 27, 2018).