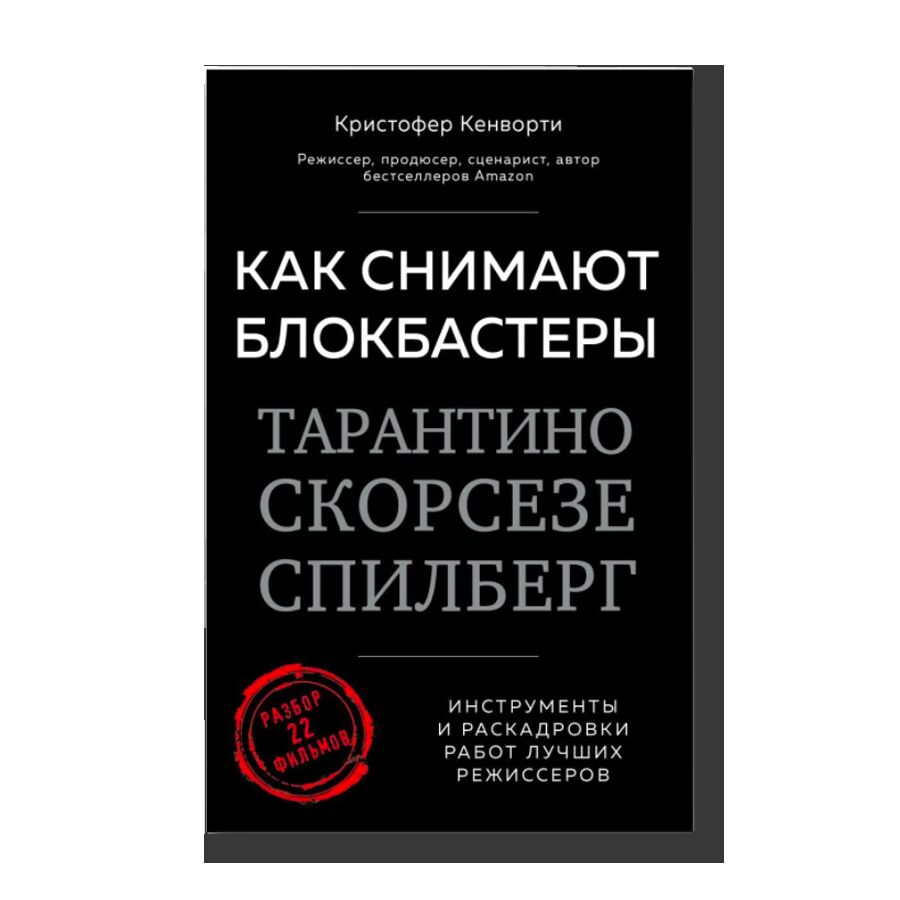 Year: 2021
Language: Russian
Publisher: Bombora
ISBN: 9785040998821
Page: 416
Cover: hardcover
Using Tarantino's secret tricks for creating conflict, keeping dialogue taut, and letting all hell break loose, you will enhance your own shooting style. Whatever your budget, get the action pumping with the camera setups and moves revealed in this dynamic book. Quentin Tarantino is a master of tension, suspense, shocking moments, dazzling dialogue, and off-beat humor.
Spielberg makes his audience feel something, whether he's shooting a kids' ­adventure, a dramatic chase, or the darkest war scene. The auteur always employs a core set of techniques that make each shot crystal clear and evoke the most intense emotions from the audience. This book shows you how. From tension to tearjerker, these moves will make your scenes memorable enough to be talked about for years to come. Spielberg directs films that cover everything from childhood dreams to the horrors of war. He always hones in on the emotional center of a scene. This book unravels the secrets of his core techniques, and shows how you can use the same simple camera moves and setups to make your films full of wonder, thrills, and emotion.
Martin Scorsese directs films that range from the subtlest studies of relationships to violent gangster movies, with characters who are driven to the extremes of their personality. This book looks at Scorsese's key techniques, showing how he uses space, framing, and a strong sense of direction, to en-sure that your films are brimming with tension, shock, and emotion.