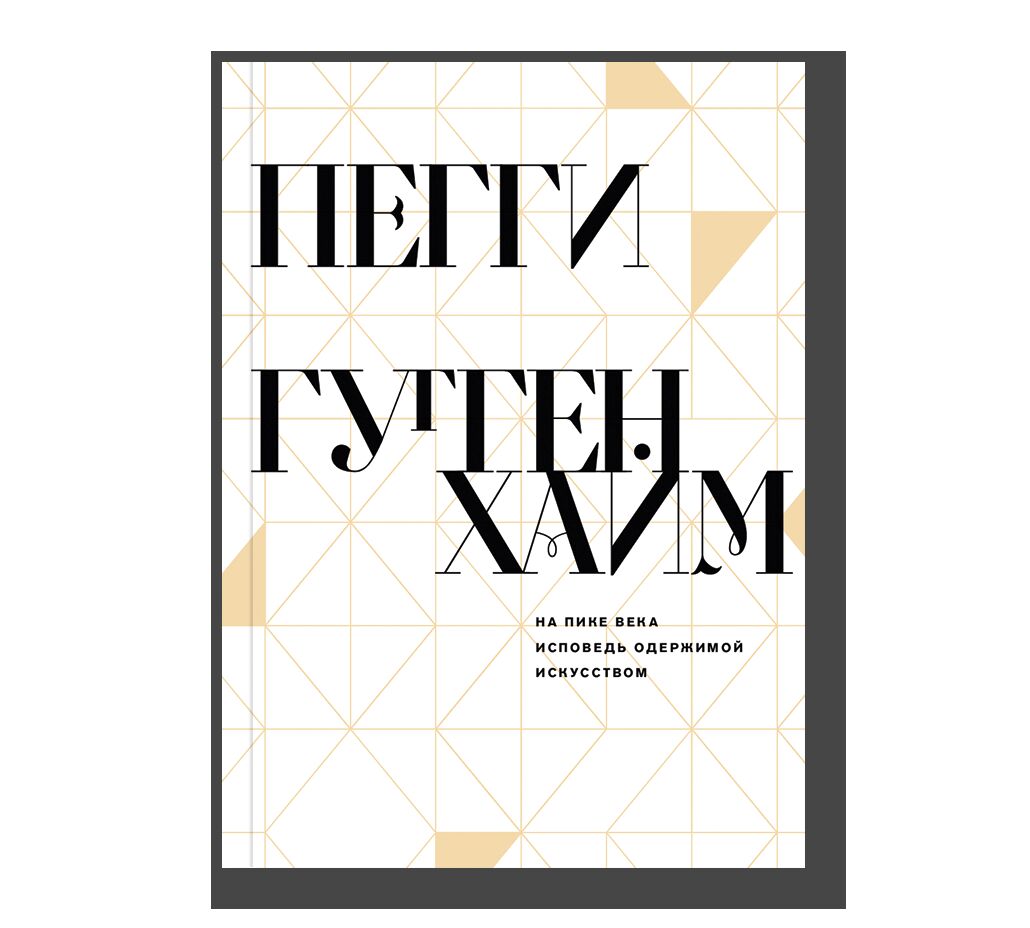 Moscow, Gorky Park
Available in store
Moscow, Narkomfin Building
Available in store
St. Petersburg, New Holland Island
Available in store
Year: 2018
Language: Russian
Publisher: Ad Marginem
ISBN: 9785911034610
Page: 256
Cover: paperback
A strikingly sincere and exciting autobiography of one of the most influential women in the art of the twentieth century.
The main patron of the great artists of the twentieth century and a passionate collector, Peggy Guggenheim gathered the best collection of modern art featuring works by Pablo Picasso, Jackson Pollock, Joan Miró, Constantin Brâncuși, Alexander Calder, Willem de Kooning, Mark Rothko, Alberto Giacometti, and Marcel Duchamp.
In 1938 she opened her first gallery of modern art in London and later founded the cult Art of This Century gallery in New York. After a short marriage to her third husband, artist Max Ernst, Peggy Guggenheim returned to Europe and settled in Venice, where she spent the rest of her life, and opened a museum of modern art which is among the most visited in Italy.