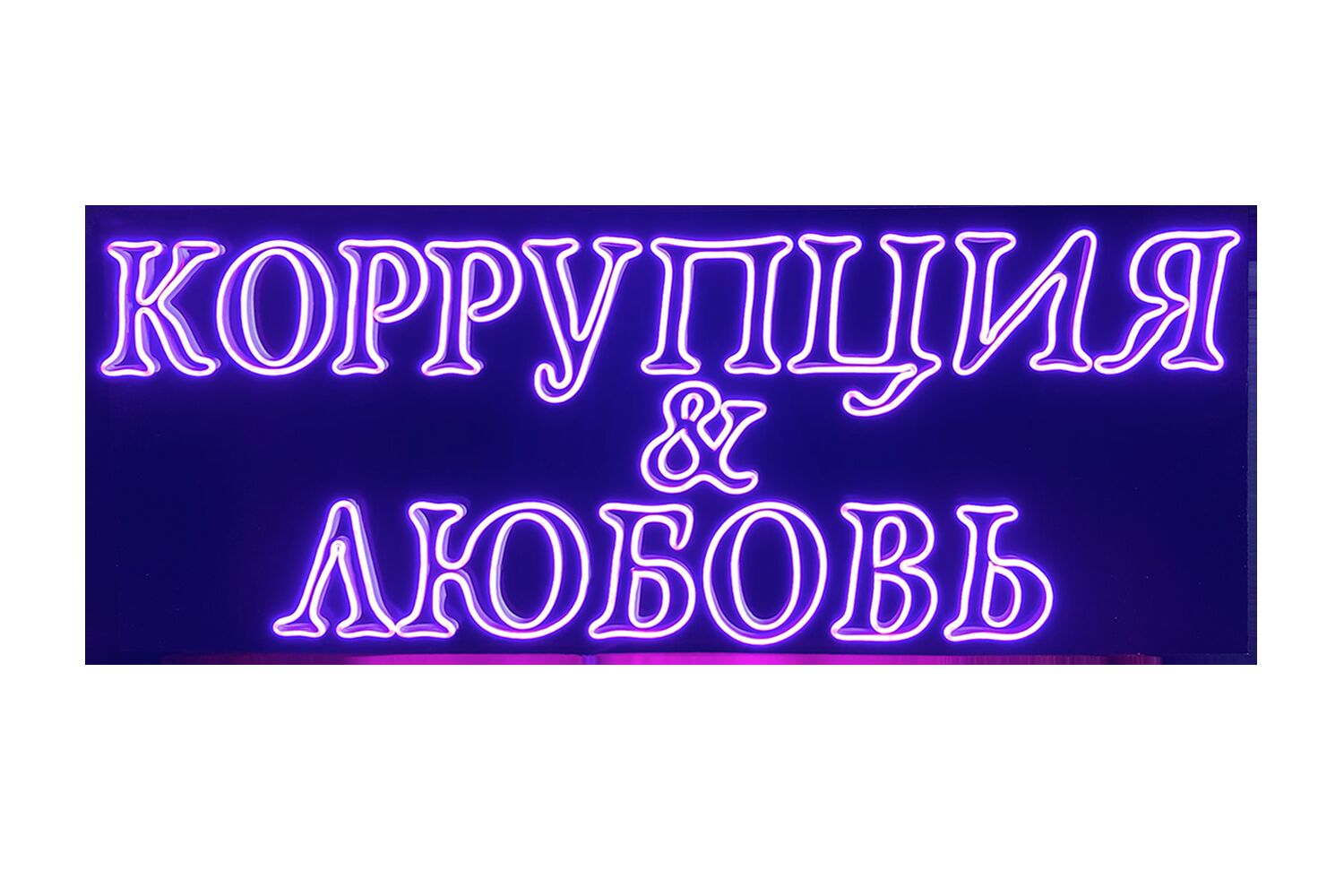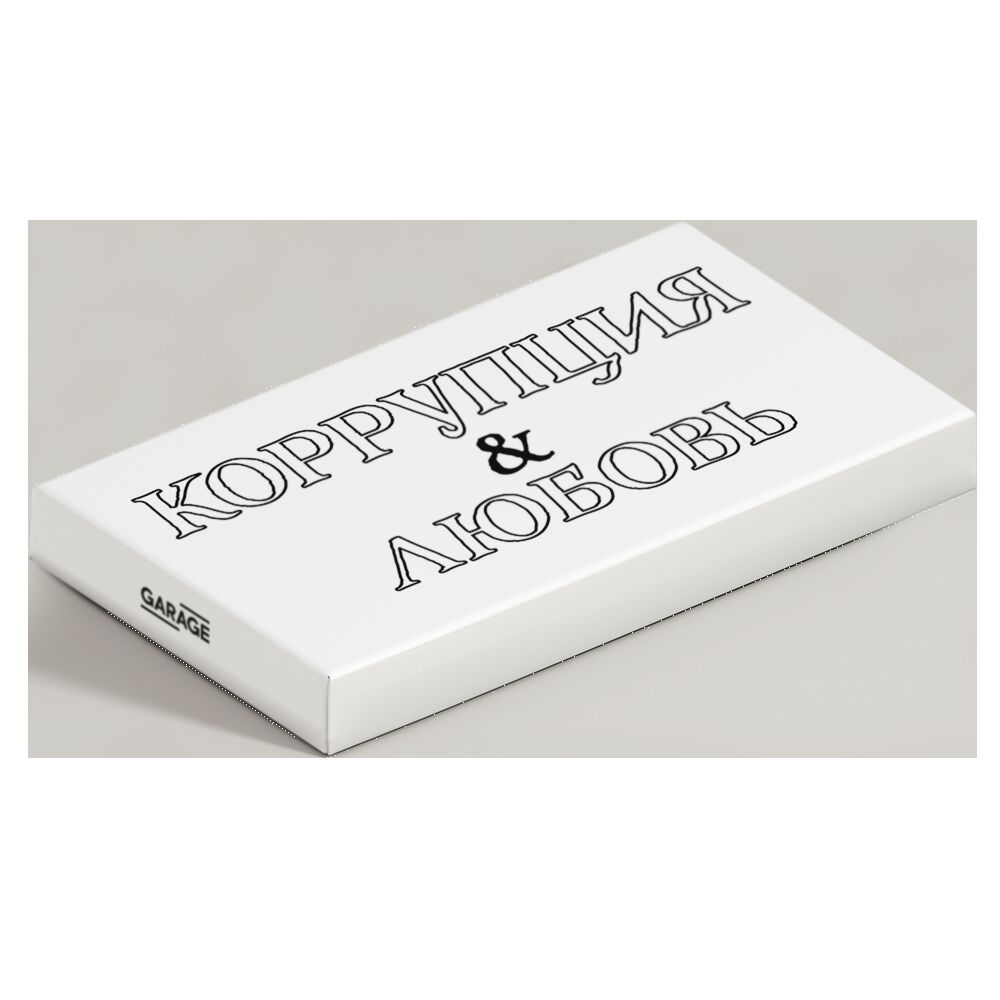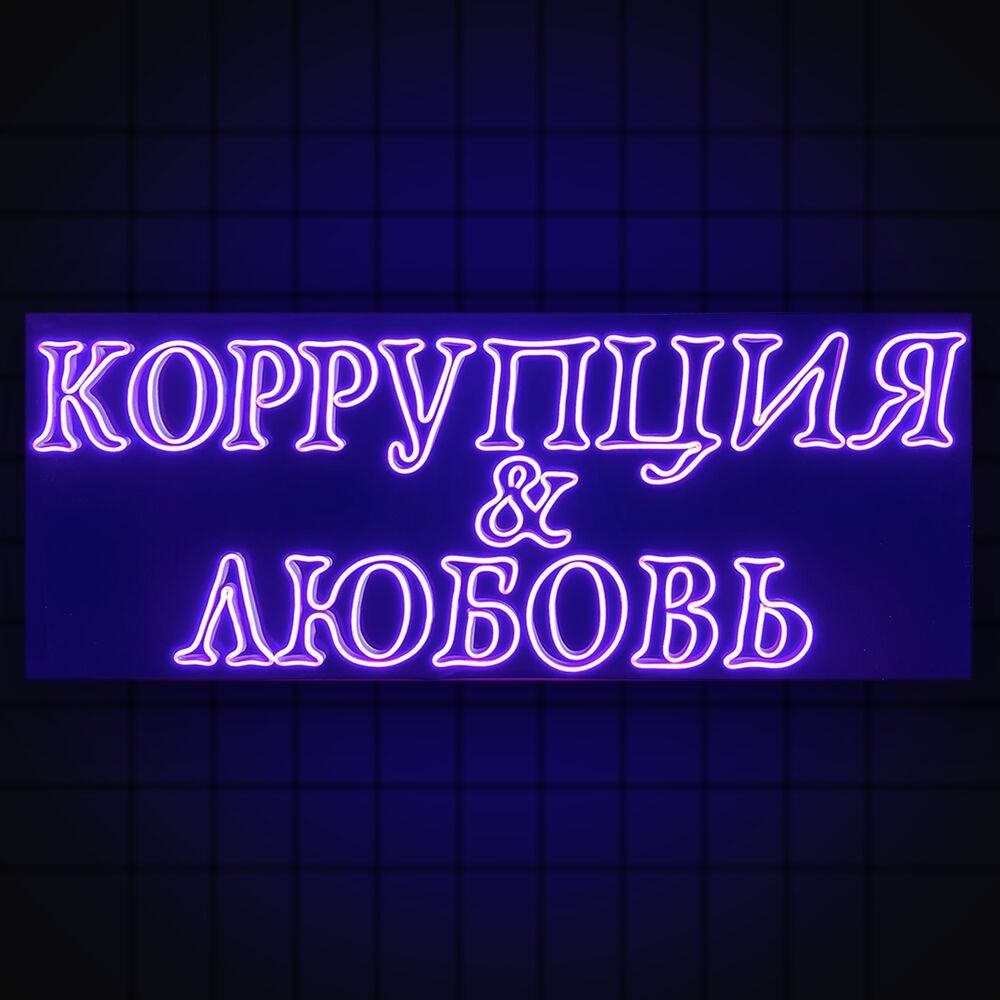 "Corruption" and "love" are two of a number of relationships proposed to the Museum's curators by participants in the 2nd Garage Triennial of Russian Contemporary Art ("the highest level of corruption" characterizes the relationship between Alexander Obrazumov and Anastasia Potemkina, while "love" occurs twice—between Svetlana Hollis and Dimitri Venkov and between Xenia Dranysh and Pavel Pepperstein).
Garage Chief Designer Kit Hell has created a flexible neon object referencing the graphic design of the Triennial, which can be purchased in Garage Bookshop. Ten percent of the proceeds from each object sold will be donated to Garage Endowment Fund.
"The personal and the hidden is brought to the surface, suspicions that everything is done by acquaintance are justified. We often forget, however, that almost all corruption happens for a reason, for love: planes are purchased not for some random person but for wives and lovers; it is not random children but one's own kids whose education costs are covered; apartments are acquired for brothers and sisters. Behind each such revelation there is a magnificent story of cordial affection. With the neon sign featuring this slogan we celebrate what makes our life so intense, flamboyant, and, why deny it, unpredictable," comments Valentin Diaconov, Garage Triennial co-curator.
Dimensions: 100 x 46 x 5 cm