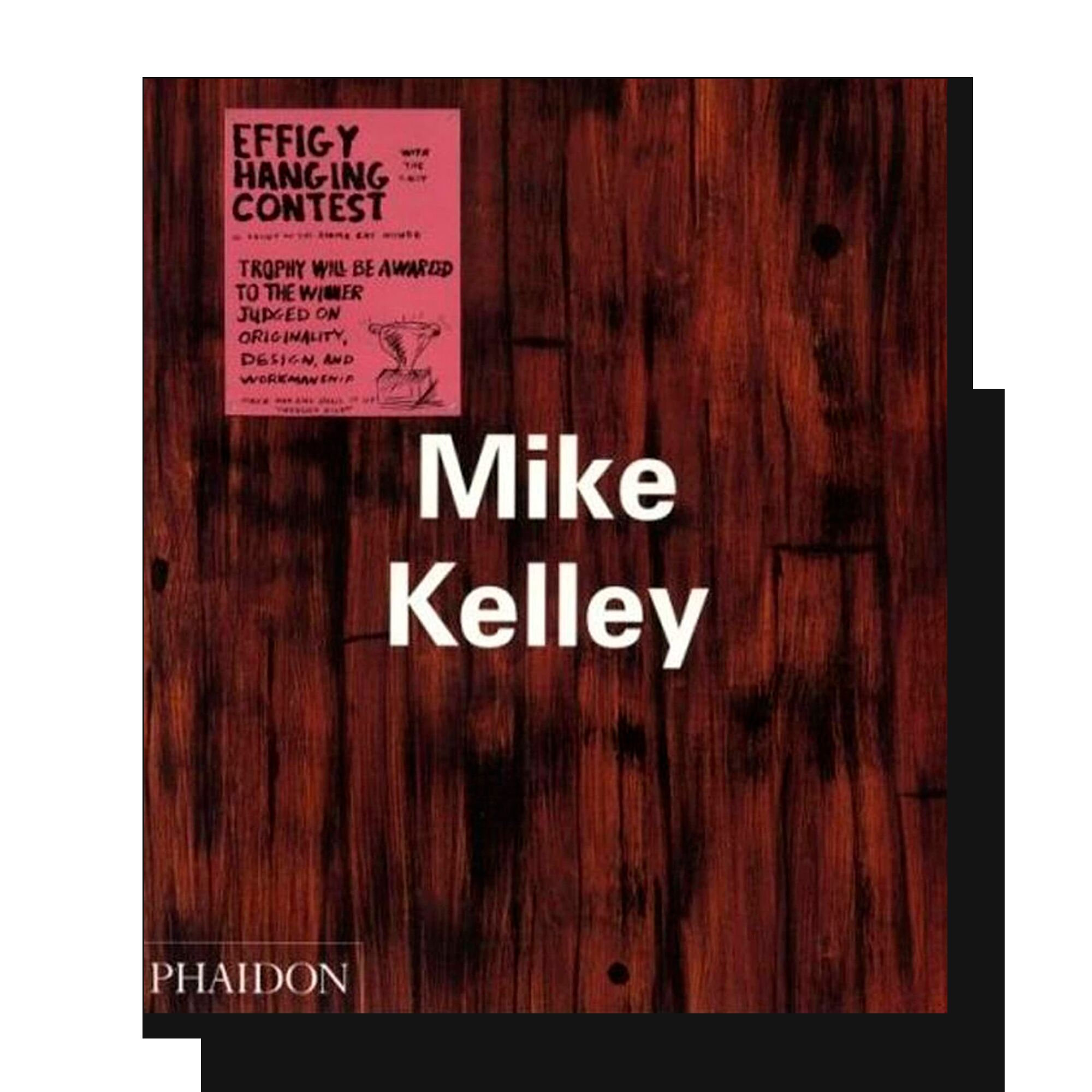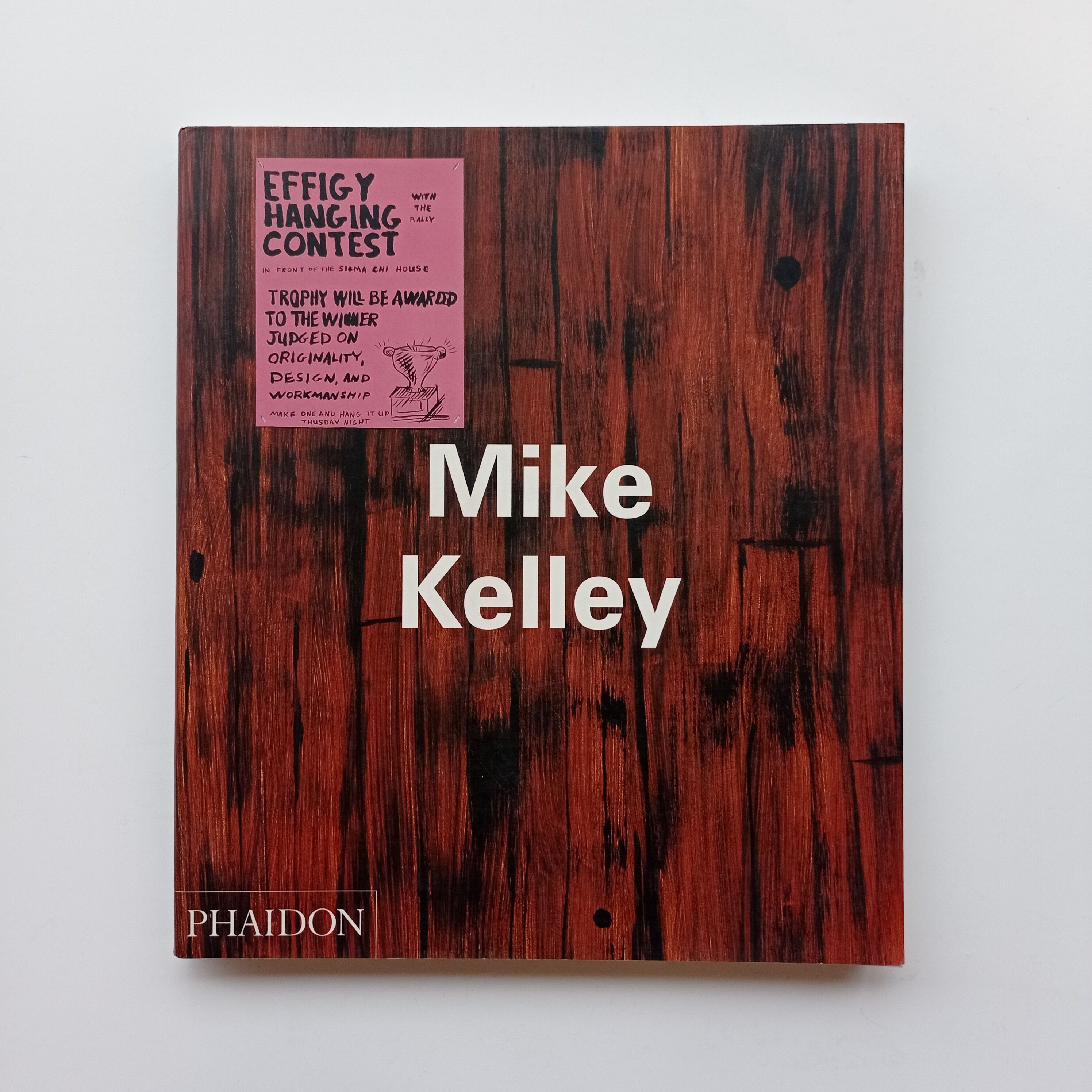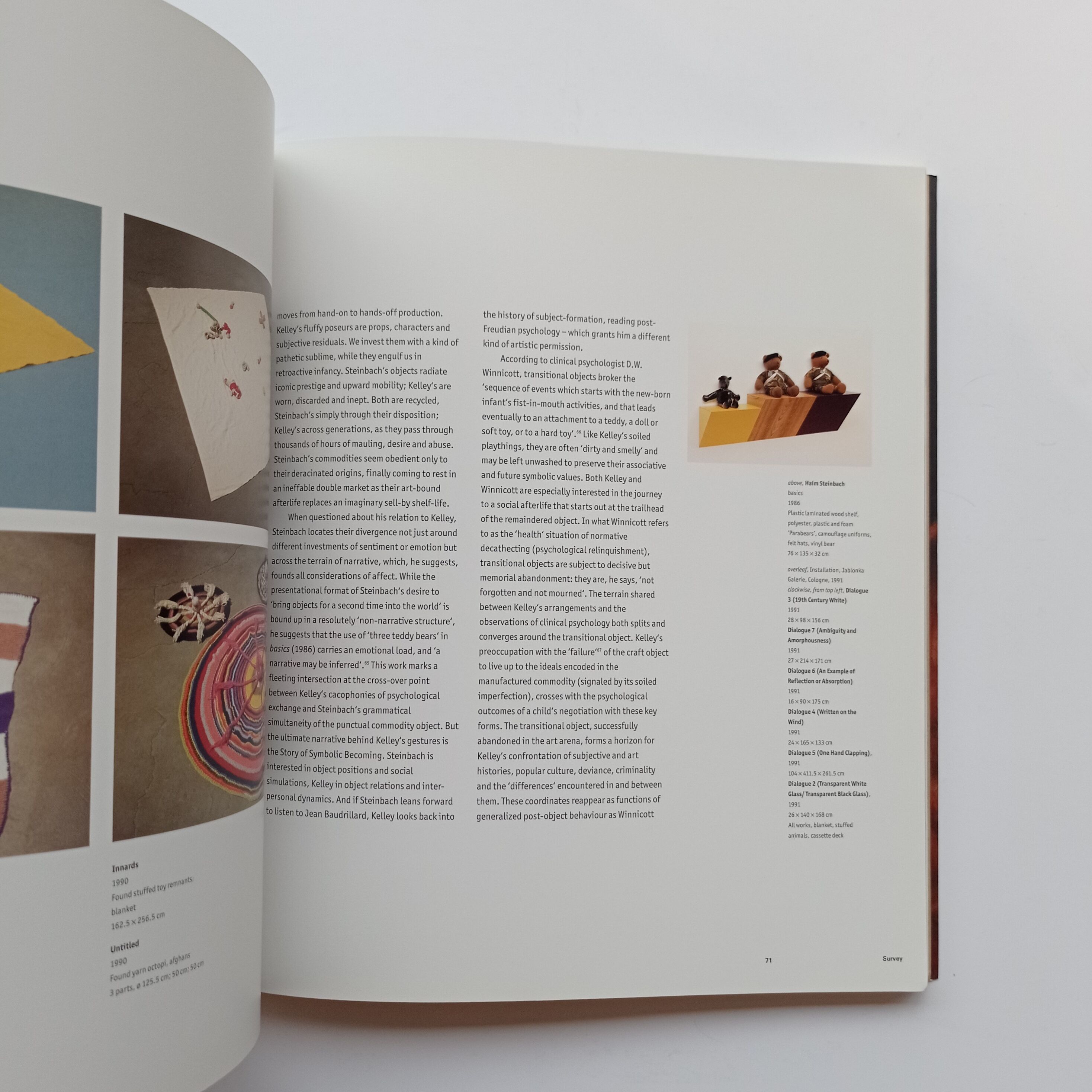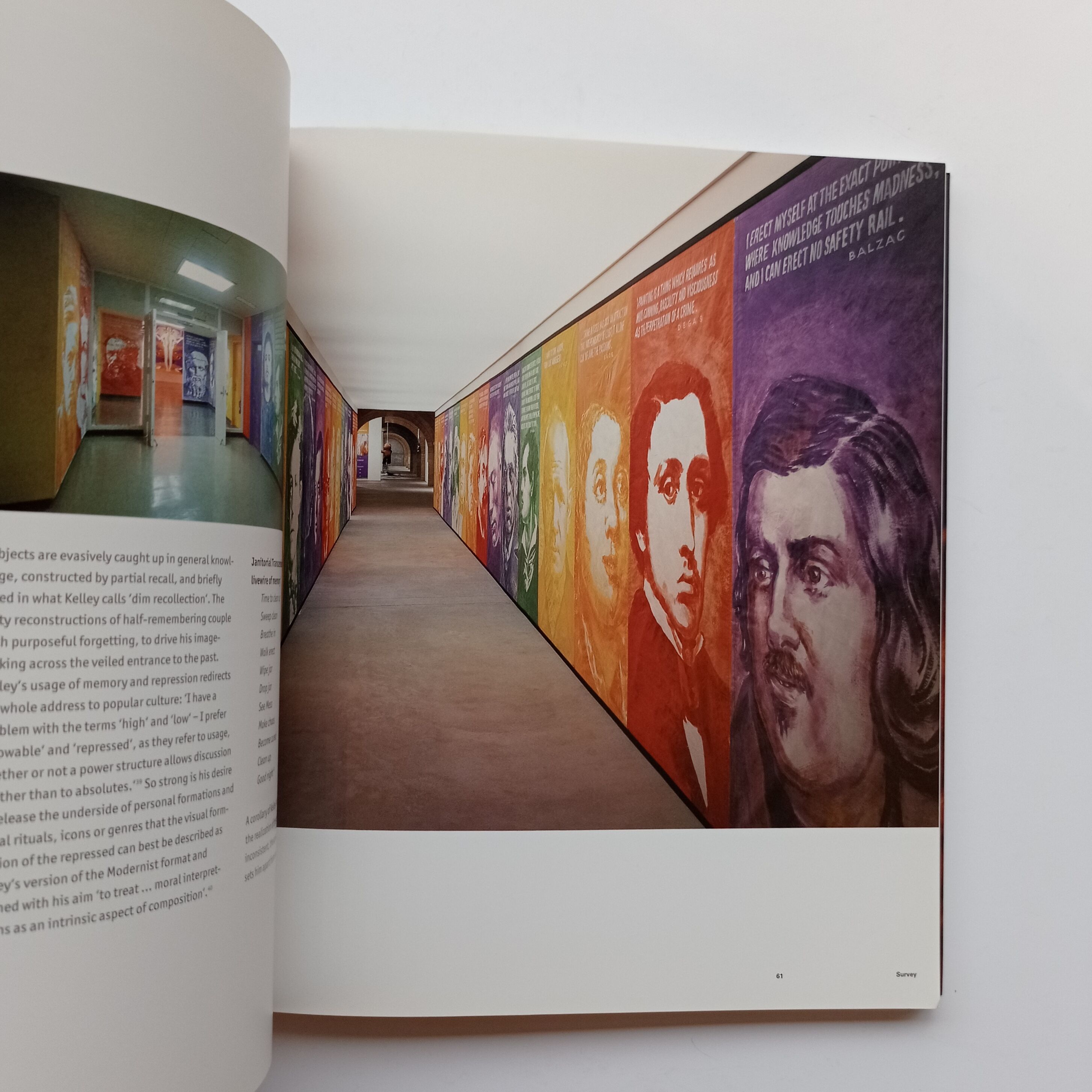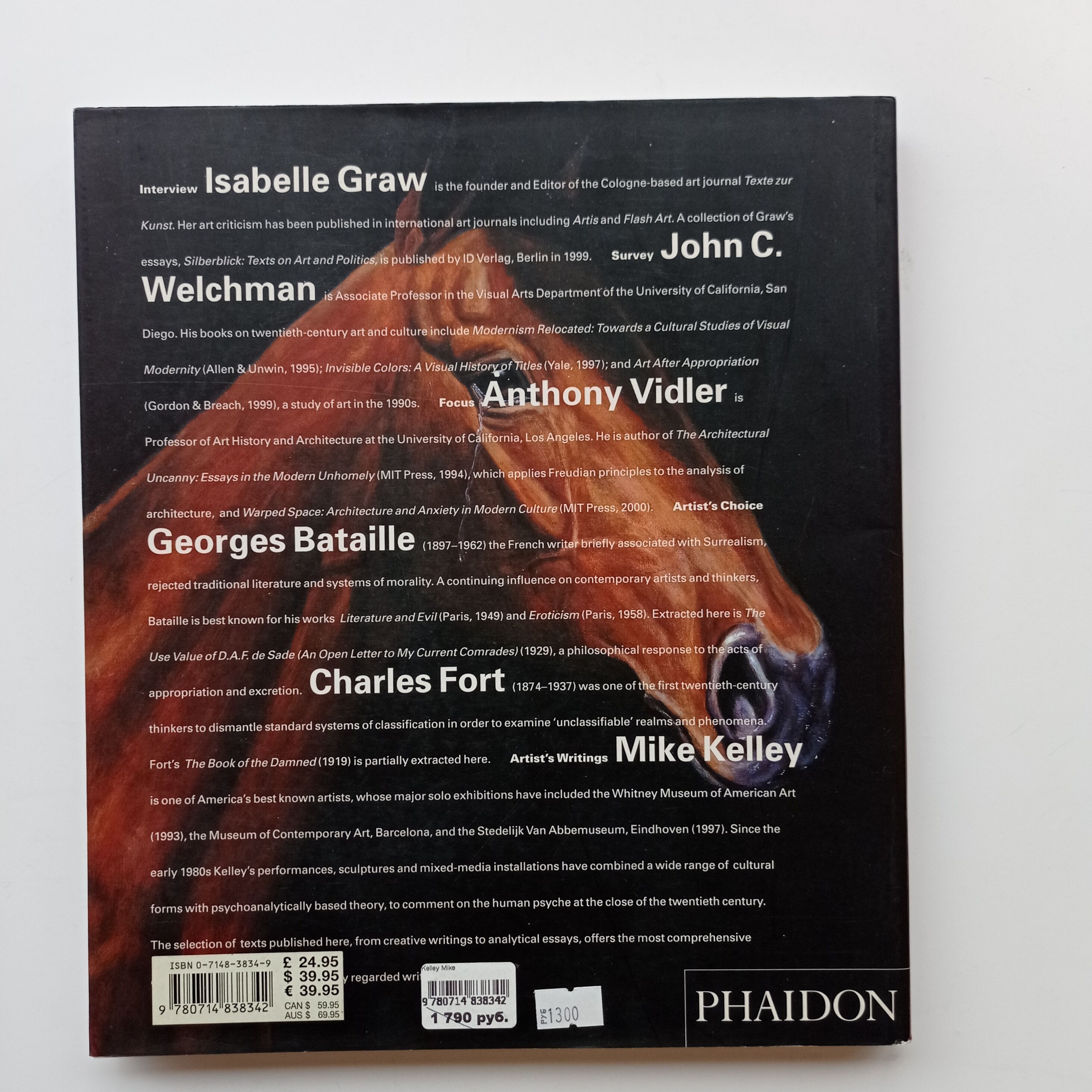 Language: English
Publisher: Phaidon
ISBN: 9780714838342
Page: 160
Cover: paperback
Mike Kelley (b.1954) is one of the best contemporary examples of an artist who, like Yves Klein, Piero Manzoni and Vito Acconci before him, combines sculpture with performance. Best known for his assemblage sculptures made from stuffed children's toys, often set upon the 'stage' of a homemade Afghan rug, Kelley draws upon the Modernist traditions of the found object and collage in his colourful, irreverent sculptures.
Childhood and adolescence are referenced with all the sexual ambiguity, tastelessness and low humour associated with those age groups. His attitude of aesthetic disobedience, bridging 'low' (crafts) and 'high' (sculpture, painting) forms of art, has its roots in the rejection of the social and moral fabric of American culture.
Despite his subversion and anti-art tactics, Kelley has been recognized since the 1980s by the international art world as one of the most significant and representative artists working today in the United States, and his work has been shown at venues as diverse as the Los Angeles County Museum of Art and Paris's Musee du Louvre.

In the Survey, California-based art historian and critic John C. Welchman exmaines Kelley's relationship to 1970s post-Minimalism, American popular cultures, 1980s appropriation and the conceptual vernacular of the 1990s. German art critic and editor Isabelle Graw discusses with the artist his aesthetic and symbolic strategies in the cultural contexts of America and Europe. In the Focus, architectural theorist Anthony Vidler explores the psycho-geography of Kelley's Educational Complex (1995), an architectural model based on the artist's memory traces of his educational environs. For the Artist's Choice, Kelley has selected two early twentieth-century texts that have influenced his investigations of primal psychological drives and aesthetics: The Use Value of D. A. F. de Sade (An Open Letter to My Current Comrades) (1929) by Georges Bataille and The Book of the Damned (1919) by Charles Fort. Mike Kelley's writings include project descriptions and accompanying texts from his major works; a retrospective view of his radical rock band Destroy All Monsters; and essays on prevailing themes, such as caricature, in the cultural history of representation.