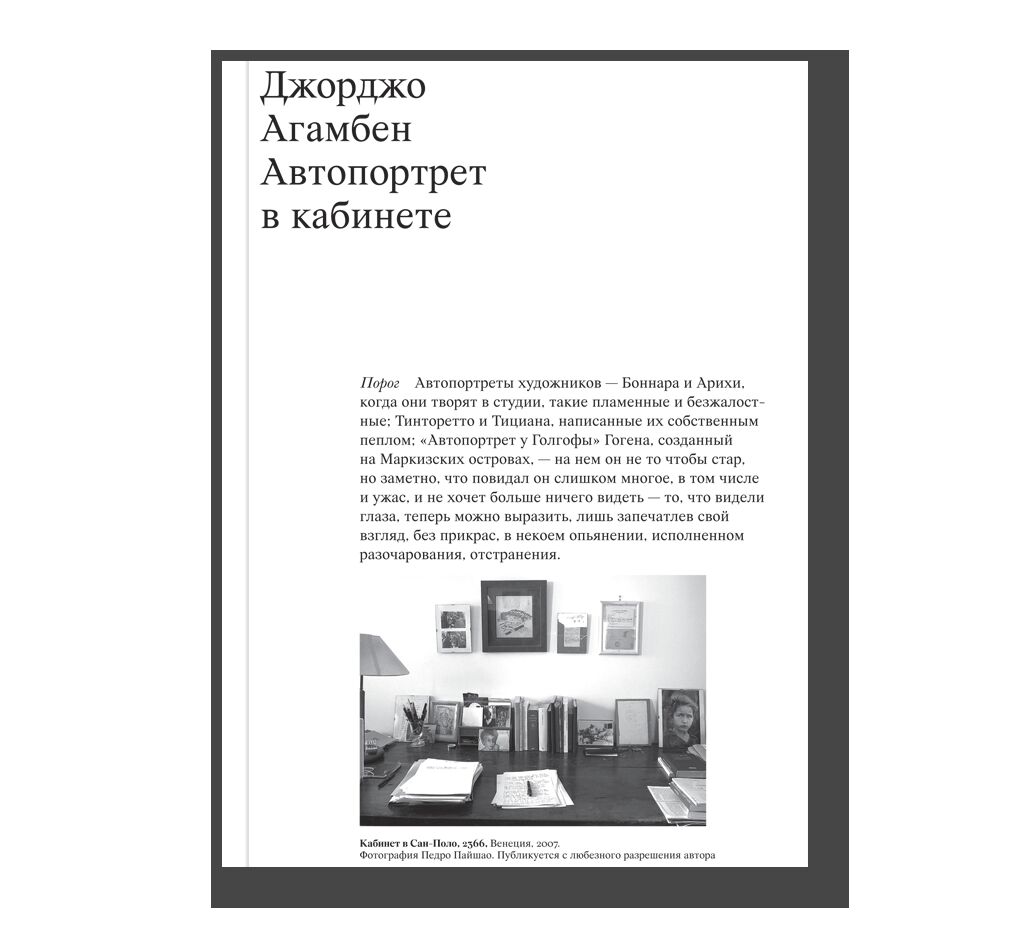 Year: 2018
Language: Russian
Publisher: Ad Marginem
ISBN: 9785911034528
Page: 112
Cover: paperback
Intellectual biography of a philosopher composed of stories about things and thinkers.
One of the main figures of contemporary intellectual thought, Giorgio Agamben remembers the studios he has worked in, aiming to build up his self-portrait by describing the things, photographs, and paintings they contained. The philosopher sets a task to reflect on himself via talking about others: poets, thinkers, artists, and friends, as well as contacts and conflicts with people that have somehow impacted his views. Agamben's stories about meeting Martin Heidegger and attending his seminars in Le Thor, about books of Hannah Arendt, Melville, and Walter Benjamin, and contemplations on writing, the nature of memory and love—this is what the author's self appears to be made of.