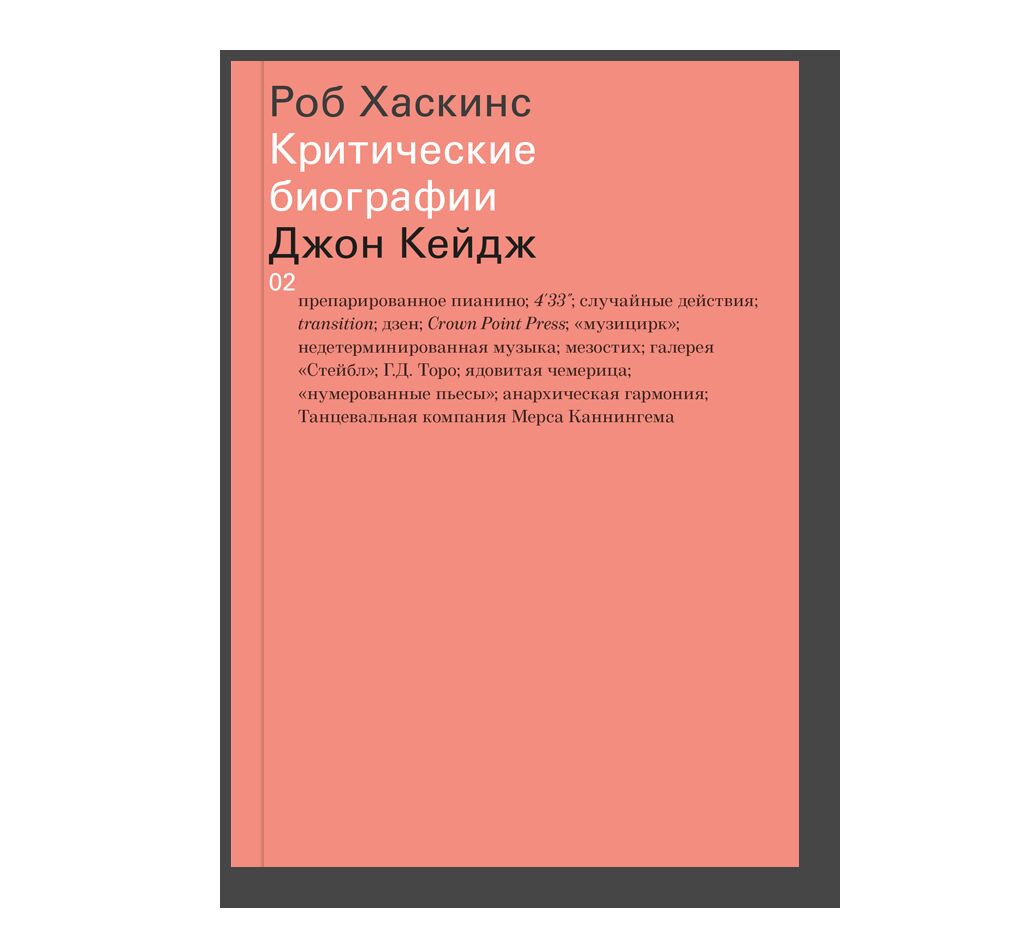 Moscow, Gorky Park
Out of stock
Moscow, Narkomfin Building
Out of stock
St. Petersburg, New Holland Island
Available in store
Year: 2016
Language: Russian
Publisher: Ad Marginem
ISBN: 9785911032777
Page: 192
Cover: paperback
"What will happen to me or to you if we have to be somewhere where beauty isn't?" This book offers a new perspective on the work of John Cage, one of the most influential figures in 20th century culture.
Unlike many other studies, which portray John Cage as an artist and philosopher, this book focuses on his work as a composer, and is largely devoted to the analysis of his musical works. Equally original in his evaluation of Cage's work, Rob Haskins argues that his best compositions were in fact made not in the middle of the century, but in the 1960s or even 1970s.
Quite traditional, however, in its periodization of Cage's life, the book begins with his California childhood, the journey to France, his interest in Stravinsky, Boulez and Thoreau, and his studies with Schoenberg. In the 1940s Cage moved to Seattle and met choreographer Merce Cunningham, who remained his partner and close collaborator until the end of his life. By the 1950s he had acquired an interest in Zen Buddhism, started performing at Black Mountain College, and came up with his theory of chance. In 1952 his 4'33 was performed for the first time. By then the most acclaimed American composer, after the war, Cage, Haskins claims, created some of his most significant works using the I Ching, star charts and, later, synthesizers and computer software. Separately, Haskins discusses Cage's interest in engraving and his literary experiments, including his poetic readings, which replaced music performances for the composer as he was suffering from arthritis.
"I hope this book will generate a greater interest in the sound of Cage's music—even as it acknowledges his considerable achievement in literature and visual art—and furthermore that this awareness helps to change the impression that our time is one of unrelieved irony and skepticism."