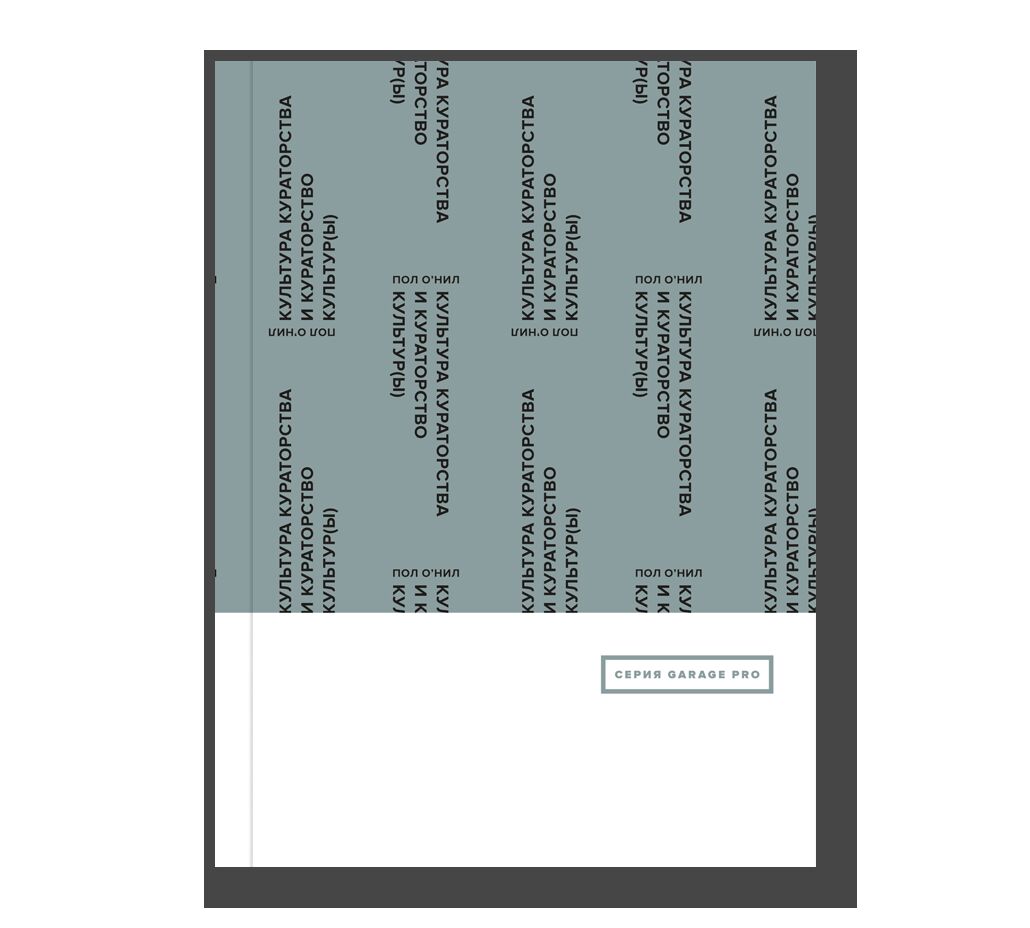 Year: 2015
Language: Russian
Publisher: Ad Marginem
ISBN: 9785911032470
Page: 270
Cover: paperback
In his book, Paul O'Neill attempts to capture the entire historical development of curatorial discourse. The book examines the role of curators in contemporary society and their influence on the art world.
The role of the curator in the contemporary art world changes as quickly as it is redefined. Paul O'Neill's book is an impressive attempt to grasp the history of curatorial discourse, from its first appearance as an independent field of critical analysis. He also aims to define its formula from the often contradictory opinions of influential curators, artists, art theorists and historians.
In the last 25 years, the concept of curating has broadened significantly. The figure of the curator has moved from backstage to the center of art representation, assuming a role as a designer of cultural contexts in which art objects are placed. Nowadays, curators challenge the self-sufficiency of artworks, showing them in relation to their own exhibition concepts. This shift in the definition of the curator's task took place in tandem with the development of the curatorial discourse that legitimized the curator-as-artist and affirmed the possibility of "curating cultures." O'Neill writes about the gradual blurring of boundaries between curatorial and artistic praxes, arguing that the relatively young profession has built up a unique potential.
Offering his readers a historical survey, O'Neill starts from the avant garde of the 1920s and places special emphasis on the 1960s, when the categories of artwork, exhibition space and audience lost their former distinctness, while transforming the exhibition itself into an new object of discourse. The 1960s and 1970s were the time of an active search for new exhibition formats, and in the 1980s the experiments of the past helped curators to obtain their new standing. At present, the figure of independent curator is an extraordinary force, and exploration of personal themes is attracting more and more attention.
Since the 1990s, the growing popularity of biennales has secured recognition of local and peripheral artists from all over the world. Exhibitions have entered the international arena, not only expanding the boundaries of art, but opening new opportunities to non-western artists. O'Neill argues that one of the main challenges for contemporary curators in the globalized world is demonstrating the diversity of artistic practices on an international scale. He concludes that all curatorial activities today should take place in a space of open dialogue and close collaboration between curators, artists, and their audiences.