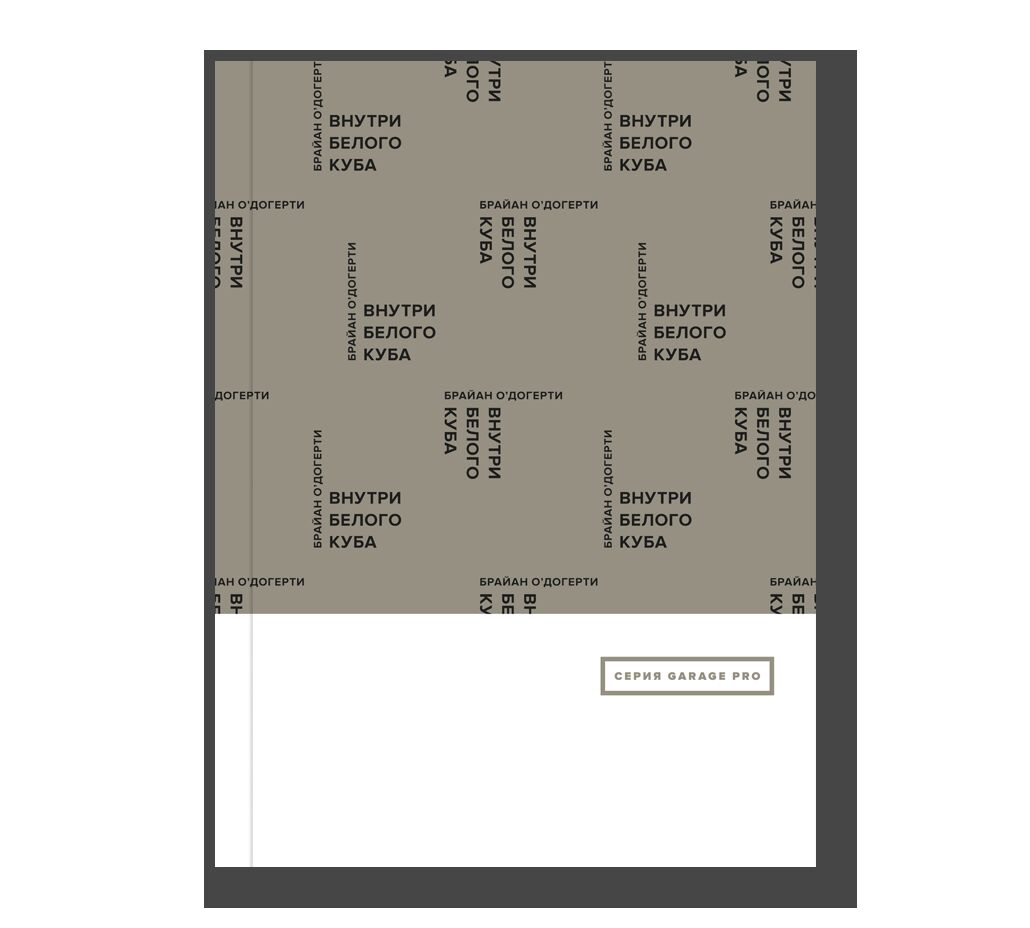 Year: 2015
Language: Russian
Publisher: Ad Marginem
ISBN: 9785911032487
Page: 144
Cover: paperback
O'Doherty's well- known series of essays address the crisis surrounding the function of private galleries. The author draws out the relationships between economics, social context and aesthetics in the gallery space. O'Doherty provides an analysis of the influence these spaces have on artists' work and examines the artistic strategies that come about in response.
The book includes Brian O'Doherty's "Notes on the Gallery Space," "The Eye and the Spectator," and "Context as Content," previously published as separate essays in Artforum magazine in 1976, as well as his "The Gallery as Gesture," published 10 years later. O'Doherty was the first author to diagnose a crisis in European and American art of the post-war era, related to particular developments in the functioning of museums and commercial galleries. Focusing on the relation between aesthetics on the one hand, and economy and social context on the other, he examines their interaction in the gallery, which is to him a space of confrontation, and discusses the role of this space in artists' work and strategies.