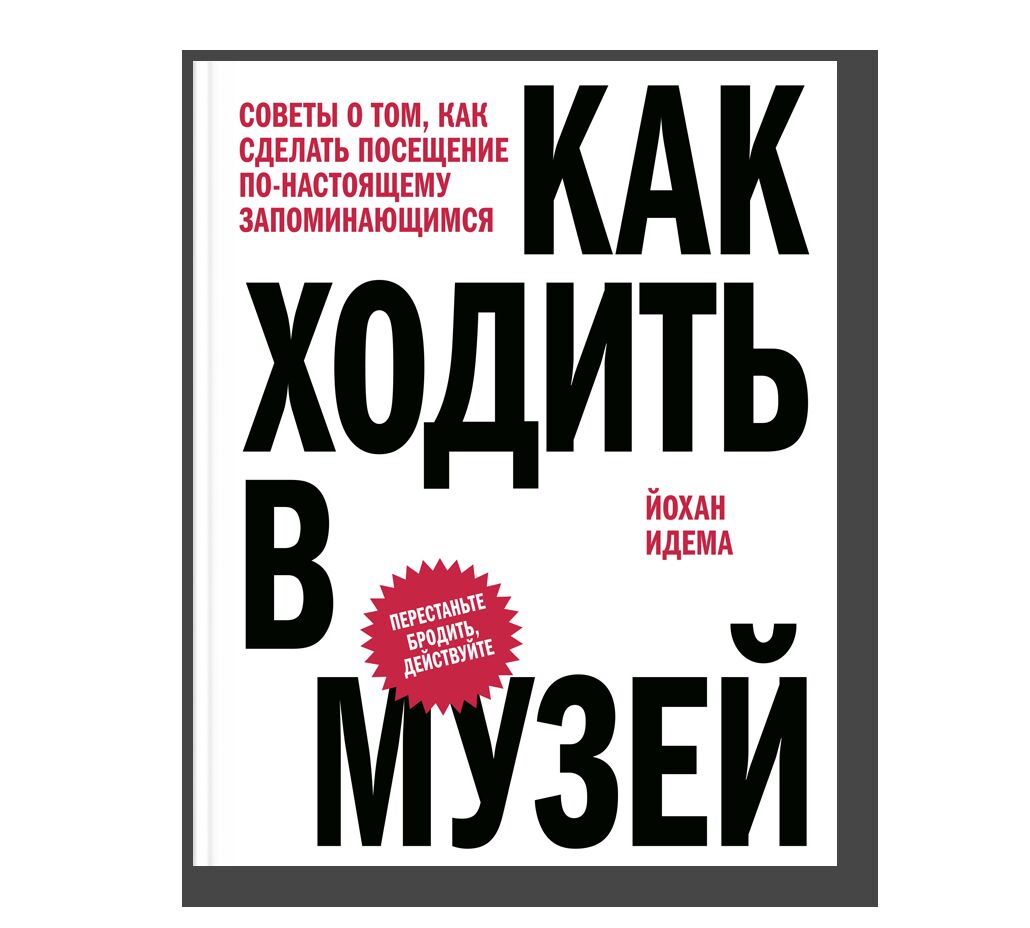 Year: 2016
Language: Russian
Publisher: Ad Marginem
ISBN: 9785911034252
Page: 336
Cover: hardcover
The Dutch cultural thinker shares his thoughts on how to make the best of a museum visit. The brochure offers practical advice and the chapters can be read in any order.
'Yoko Ono's exhibition It's for you show¬cased a telephone. If you would happen to be near it when it rang, you had the chance to talk with Yoko live. All you had to do was pick up the receiver.' The viewers who came to see the exhibition Johan Idema describes in his guide for museum visitors were very lucky: live interaction with the artist is one of the best and rarest experiences the art world can offer. But what if upon arrival to the gallery you are met with strict invigilators, obscure or unpleasant works, overcomplicated texts, and an unwelcoming space without a single bench?
These are the cases where Idema invites the reader to turn to his guide and follow his recommendations: talk to invigilators, or better, to a waiter in the museum café, or a bookshop assistant and ask them about the show; touch everything you can (contrary to popular opinion, contemporary artworks are often meant for tactile exploration—the museum might provide a scale model for blind and partially sighted visitors); watch other visitors—this might turn out to be the most fascinating part of the show—or give your child's naïve questions a second thought—their curiosity is, perhaps, the best aid in understanding the new. These and about thirty other recommendations might seem trivial to an experienced artoholic, but will prove useful to any newbie.
Comparing a museum visit to reading a menu, Idema encourages the viewer to act as naturally as possible. Just like in a restaurant, you are unlikely to order the entire menu but might want to know more about the dishes you order, there is no need to try and understand everything in a museum.