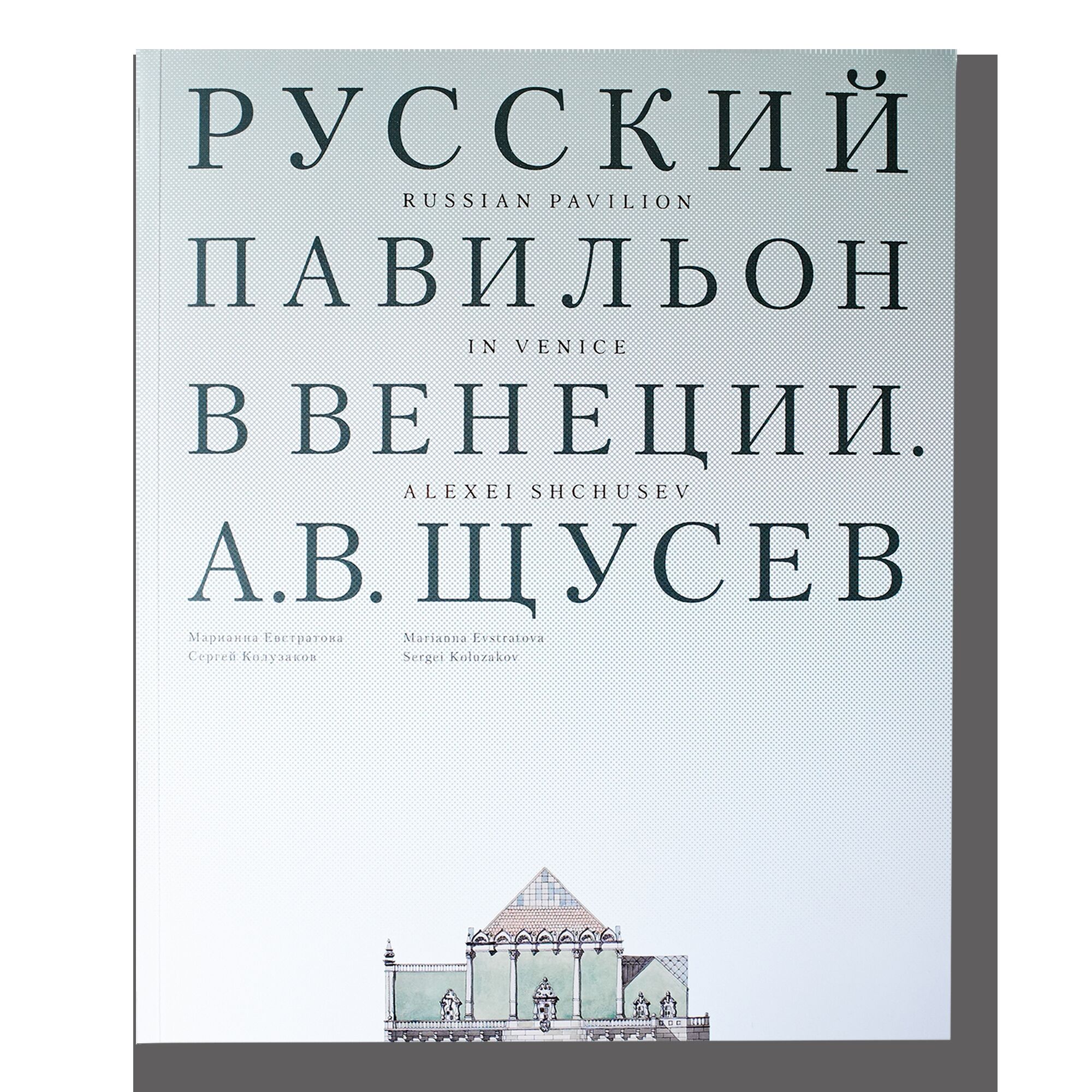 Year: 2015
Language: Russian
Publisher: GARAGE
ISBN: 9785990561205
Page: 267
Cover: paperback
This book is about the hundred-year history of the Russian pavilion at the Venice Biennale, one of the world's biggest and most influential international art exhibitions.
This special publication marks the centenary of the Russian Pavilion in Venice. On April 29, 1914, this remarkable platform for the presentation of Russian art opened its doors at the 11th Venice Biennale and thus became part of one of the biggest and most influential international art forums.
The book introduces readers to the history of the Pavilion's construction according to a design by Alexei Shchusev – a prominent 20th-century Russian architect who is best known for his V.I. Lenin Mausoleum. Shchusev's creative style was distinguished by its universal character and its flexibility, which allowed him to meet the challenging demands of the time, in response to major shifts in the spheres of politics and culture. He designed in elaborate detail a wide range of dynamic projects, creating marvelous variations on traditional Russian architectural themes. With the beginning of the Soviet era, he proved equally able to operate in the new style of the Russian avant-garde. However, the Russian Pavilion was to be executed in the national style, enriched with elegant elements of Venetian architecture.
The research carried out by architectural historians Marianna Evstratova and Sergei Koluzakov for this special edition has uncovered some fascinating details in the Pavilion's history, such as the role played by the royal family in the project's approval, initial variants of the design, obstacles met in the working process, and key decisions that led the project to its successful accomplishment. The book offers an outstanding collection of archival materials, published here for the first time, which give an in-depth insight into the history of the Pavilion. These materials include documents, photos, drafts and drawings, excerpts from private correspondence and newspaper articles – all carefully selected from national and foreign historical archives, as well as from private collections.
The book reveals an intriguing and little-studied episode in the history of 20th-century Russian architecture, inviting us to revisit the past, and celebrating a highly important asset to the worldwide presentation of Russian art today.