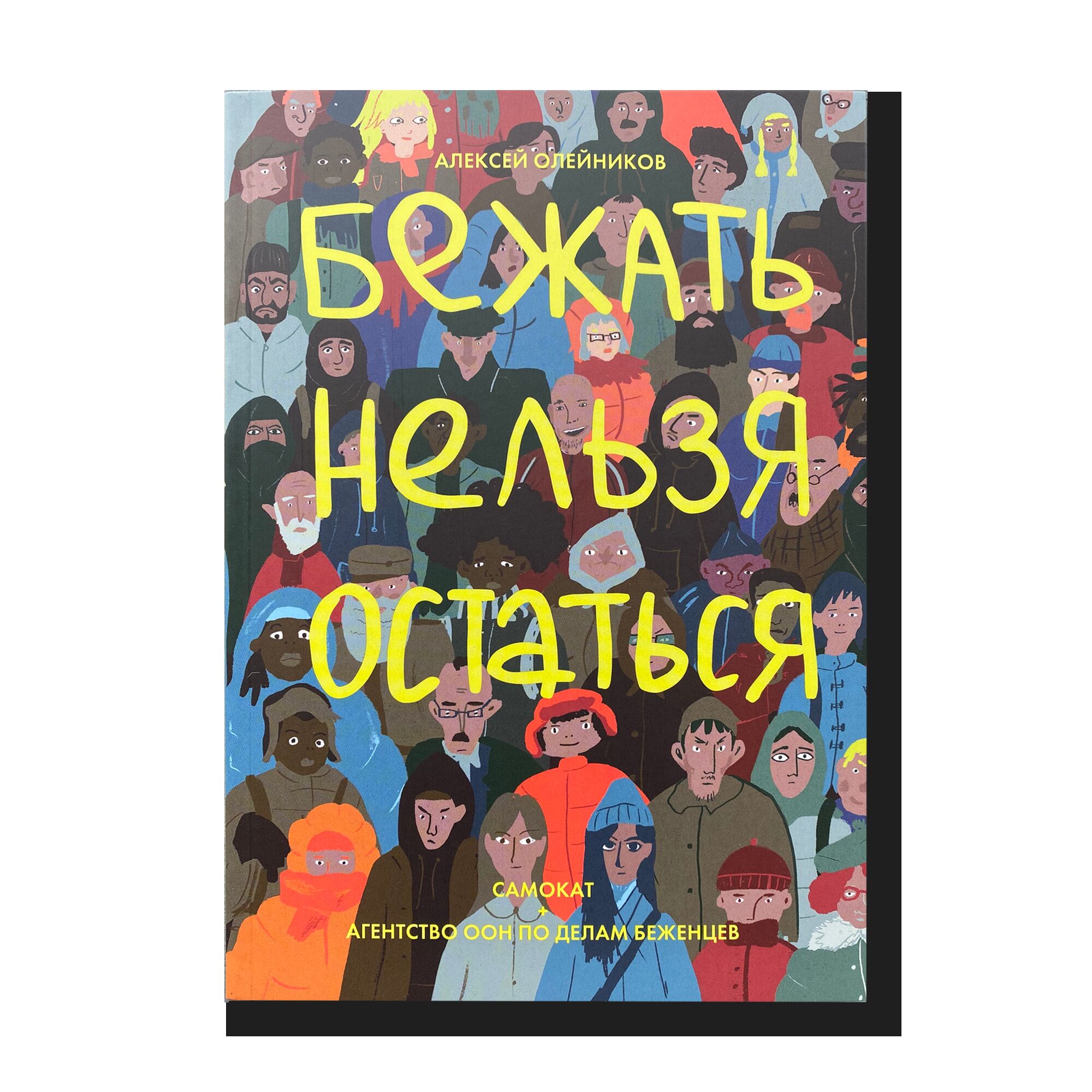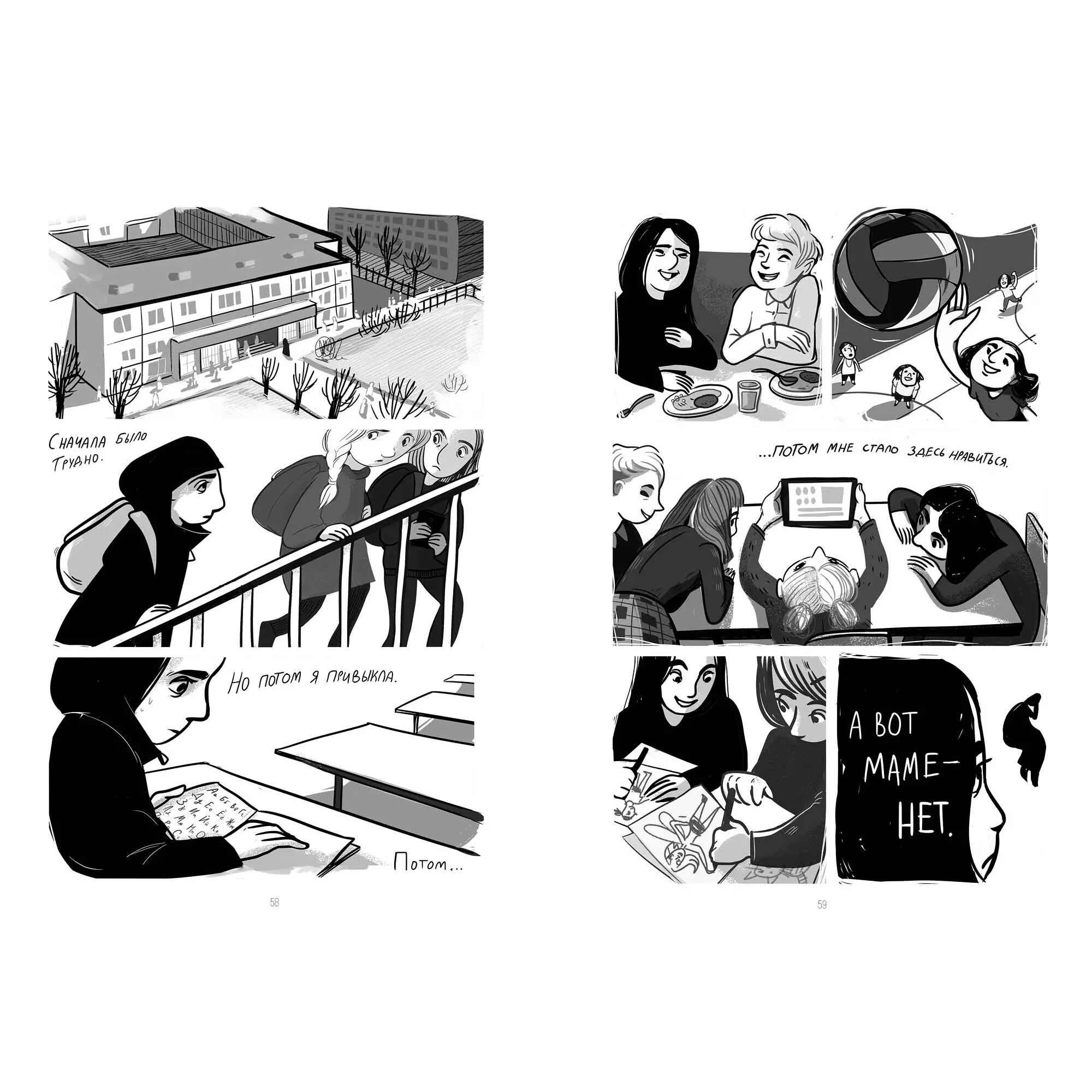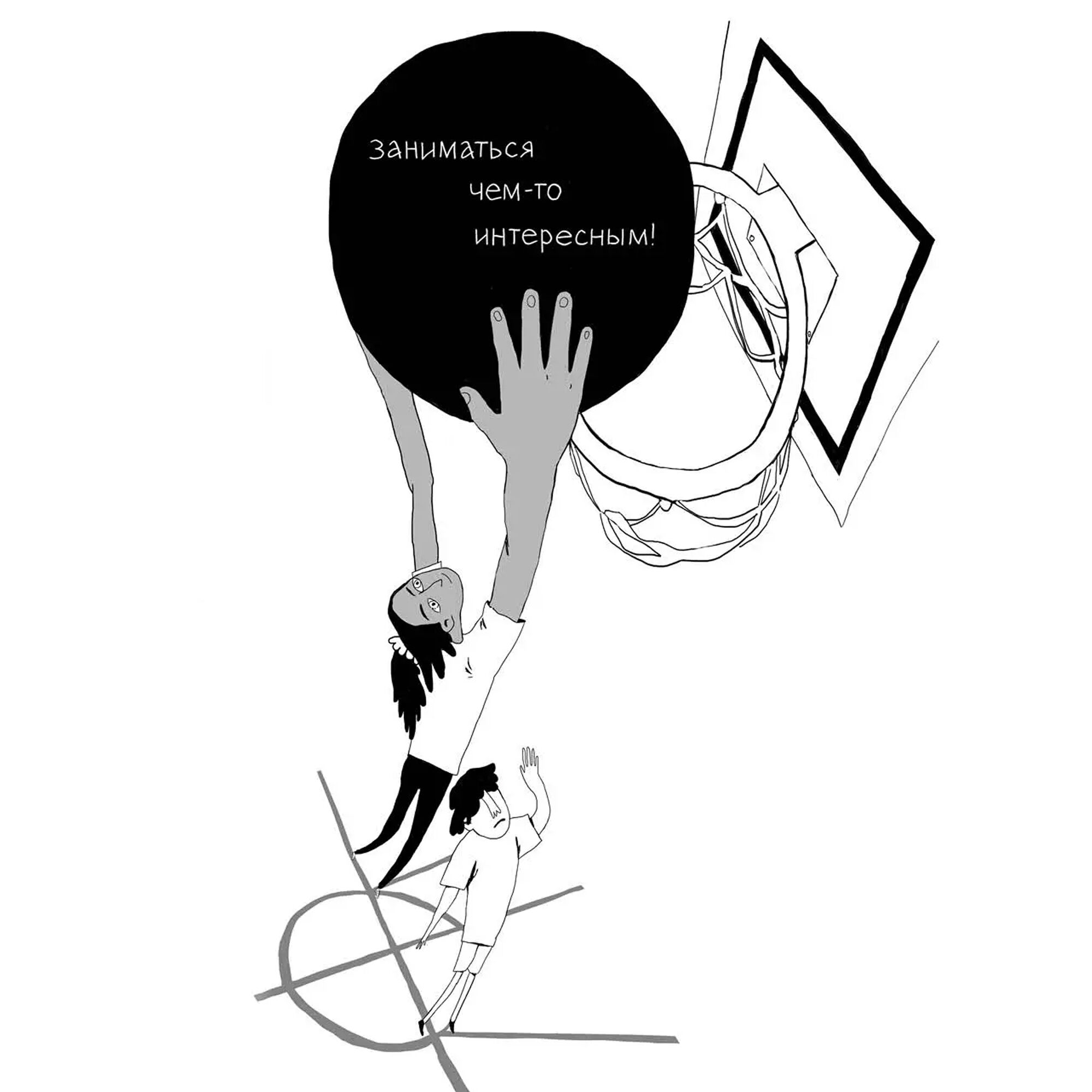 Year: 2021
Language: Russian
Publisher: Самокат
ISBN: 9785001672050
Page: 136
Cover: paperback
Run Refugee Stay is a collection of graphic stories about children who were forced to leave their homelands. The seven stories of pupils of an ordinary Russian school — migrants from Yemen, Afghanistan, South Sudan, CAR, Palestine, Syria, and DRC — are based on real-life events and reveal difficulties that refugee children and their families have to overcome. Language barriers and cultural differences, lack of legal status and support from the state, poverty, social isolation, and bullying—these are just some of the problems faced by forced migrants. The book also contains ideas for how to help people in a similar situation.
The stories were collected by writer Alexey Oleynikov and drawn by students of the Higher School of Economics. The book is supplemented by global statistics and brief information about the countries of origin and the reasons behind forced migration.
Run Refugee Stay was published with the support of Garage Museum of Contemporary Art. After canceling Garage Art Book Fair in 2020 due to the pandemic, the Museum decided to help publishers and readers see the release of new books by launching a program of targeted grants. The grant process was competitive, with applicants invited to propose book projects that were already at the stage of translation, editing, layout, or prepress.