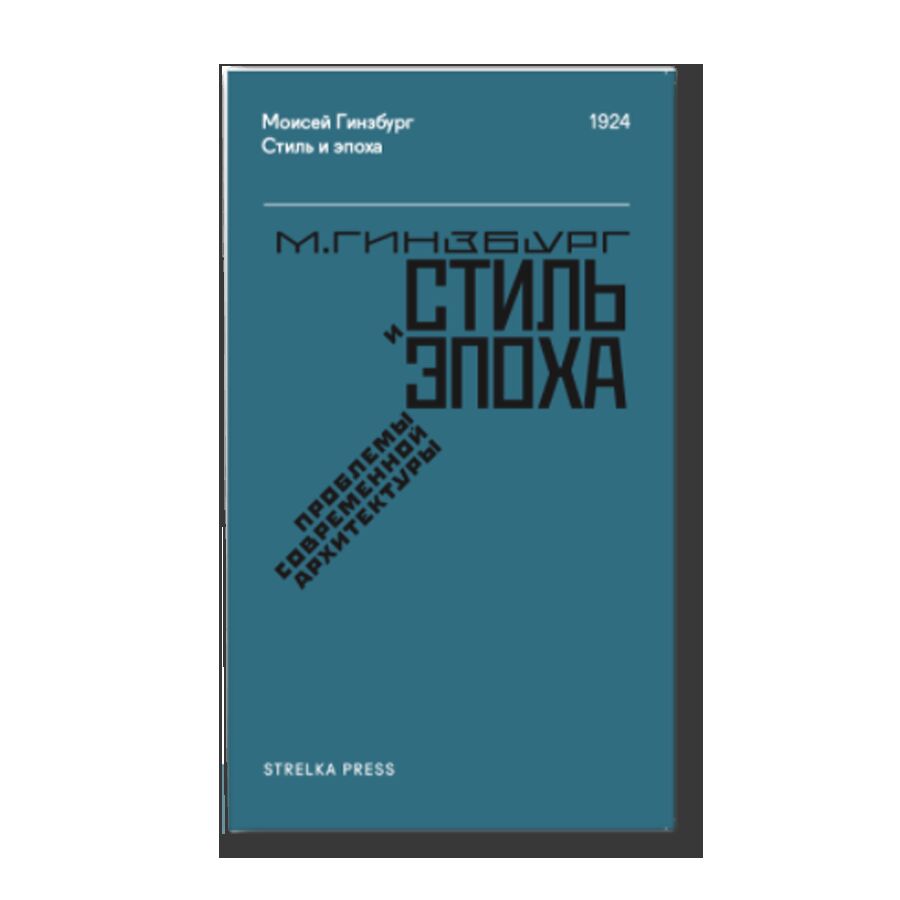 Year: 2021
Language: Russian
Publisher: Strelka Press
Page: 220
Cover: paperback
"Style and Epoch: Issues in Modern Architecture" was originally published in 1924, the second of four seminal publications by the famous Soviet modernist architect Moisei Ginzburg (1892-1946) — theorist, teacher, and a leader of the Constructivist group in Soviet avant-garde architecture.
This facsimile edition is a new English translation of what is now seen as the architect's key work and one that became the philosophical basis for the Constructivist group of architects. It follows on from the facsimile publication of Ginzburg's books Dwelling (1934), published in 2017 and Rhythm in Architecture (1923), published in 2016.

The origins of ideas expounded ten years later in Dwelling are found here in Ginzburg's exploration of styles and concepts that he saw as fundamental to an understanding of the possibilities of modernism. The contemporary artist or architect, in Ginzburg's thesis, 'does only that which fills his mind; he can create only a modern form; and he least of all thinks about what others, even his most brilliant precursors, would do in his place.' From a description of the ideas behind the work of some of those 'brilliant precursors' — Greek, Roman, medieval — the author explores the 'preconditions of the new style', the development of architecture bound up with the idea of labour — the worker's house, industrial space — and the tasks facing the architect and engineer in the years to come. Much of what he writes sounds prescient and relevant to us today: the influence of the machine and technology, the need to unite inventiveness to practicality, the sense of rhythm and dynamism in architecture. Much of this has entered contemporary architectural discourse; in Style and Epoch Ginzburg first laid its foundation.