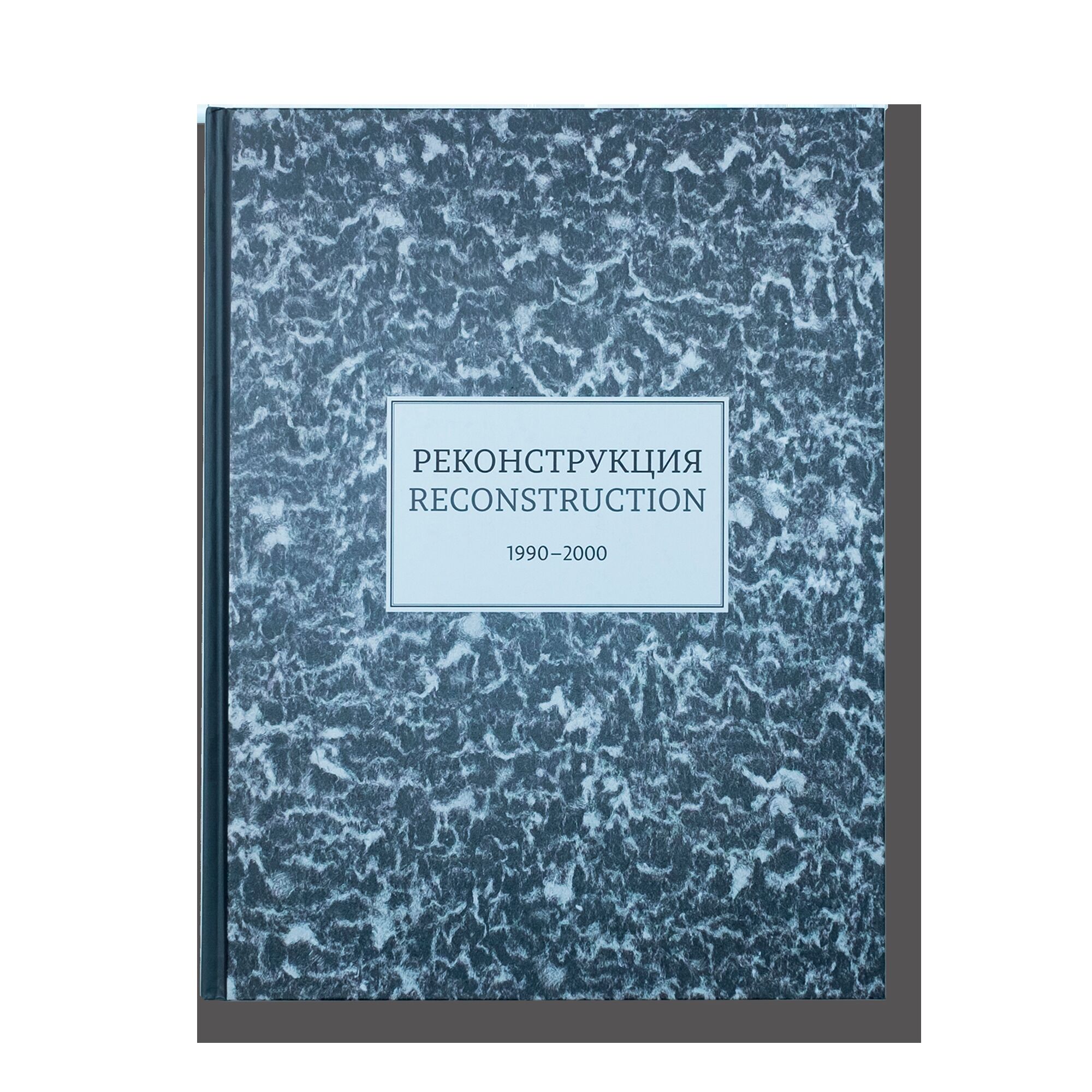 Year: 2013
Language: Bilingual (Russian/English)
Publisher: Artguide Editions
ISBN: 2000005505539
Page: 250
Cover: paperback
This is the first volume of the edition published in 2013–2014 to accompany a two-part exhibition project titled Реконструкция. Reconstruction. 1990–2000. An integral part of the project, the bilingual publication presents a chronology of Moscow art from 1990 to 2000 and a history of Russian art galleries based on archive materials.
The two-volume bilingual publication was produced to accompany the exhibition of the same name organized by Garage in collaboration with Ekaterina Foundation and XL Gallery. Реконструкция. Reconstruction. 1990–2000 explores the art of the 1990s—the definitive period in Russian contemporary art—and will be equally interesting to art professionals and the general reader. Offering a chronology of art events of the decade, the publication features exhibition views, fragments of interviews, and memoirs by artists and other witnesses of the era. These materials (many of which are made available to the public for the first time in this book) will provide Russian and international readers with a better understanding of the Russian art market and allow them to trace the evolution of Moscow's contemporary art scene.
Part 1 of the two-volume edition contains theoretical essays by Elena Selina, Sasha Obukhova, Andrey Kovalev, Boris Groys and Sergey Khripun, as well as sections with a chronology of Moscow art, a timeline of exhibitions in Moscow galleries from 1990 to 2000, and an appendix with bios of artists, curators, and art theorists who were active in the 1990s.
Реконструкция. Reconstruction. 1990–2000. Part 1 was the first publication produced by Garage Research in order to preserve and promote the history of Russian art from the 1950s until the present day.