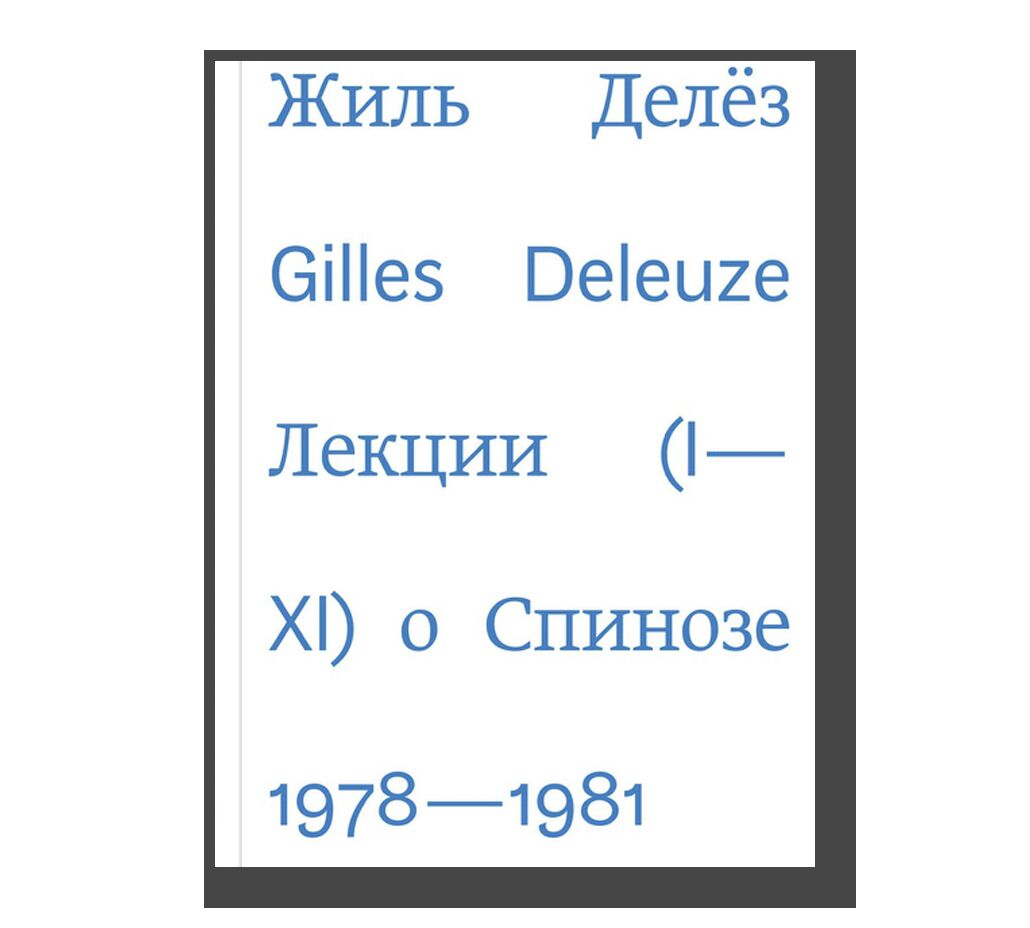 Moscow
Available in store
St. Petersburg
Available in store
Year: 2016
Language: Russian
Publisher: Ad Marginem
ISBN: 9785911033101
Page: 216
Cover: paperback
'Spinoza is of all philosophers, the one who disposes of the most systematic conceptual apparatus, and nevertheless, we as readers, have always the impression that we miss the totality of it and that we are always affected by one or another fragment.'
The course of lectures delivered from 1978 to 1981 at the experimental University of Paris 8 is devoted to one of Deleuze's favourite thinkers, who inspired two of his other major studies (Expressionism in Philosophy: Spinoza, 1968, and Spinoza: Practical Philosophy, 1981). The lectures, recorded on tape with questions from the audience, and Deleuze's answers, were later transcribed and published.
Analysing Spinoza's 'conceptual apparatus', Deleuze focuses on his turn to social philosophy based on the theories of natural law and social contract. Instead of an ontology, Spinoza formulated his own Ethics, defined God as a universal immanent substance and people and things as its modes and attributes. Analyzing these concepts in the language of contemporary philosophy, Deleuze looks into subjects as diverse as freedom, death and even sex, developing and clarifying his own methodology at the same time.
Deleuze's spoken account of Spinoza is emotional and at times sentimental. Admiring the ideas of the Dutch philosopher, he also praises his style, pointing to the exceptional beauty of particular fragments of text.