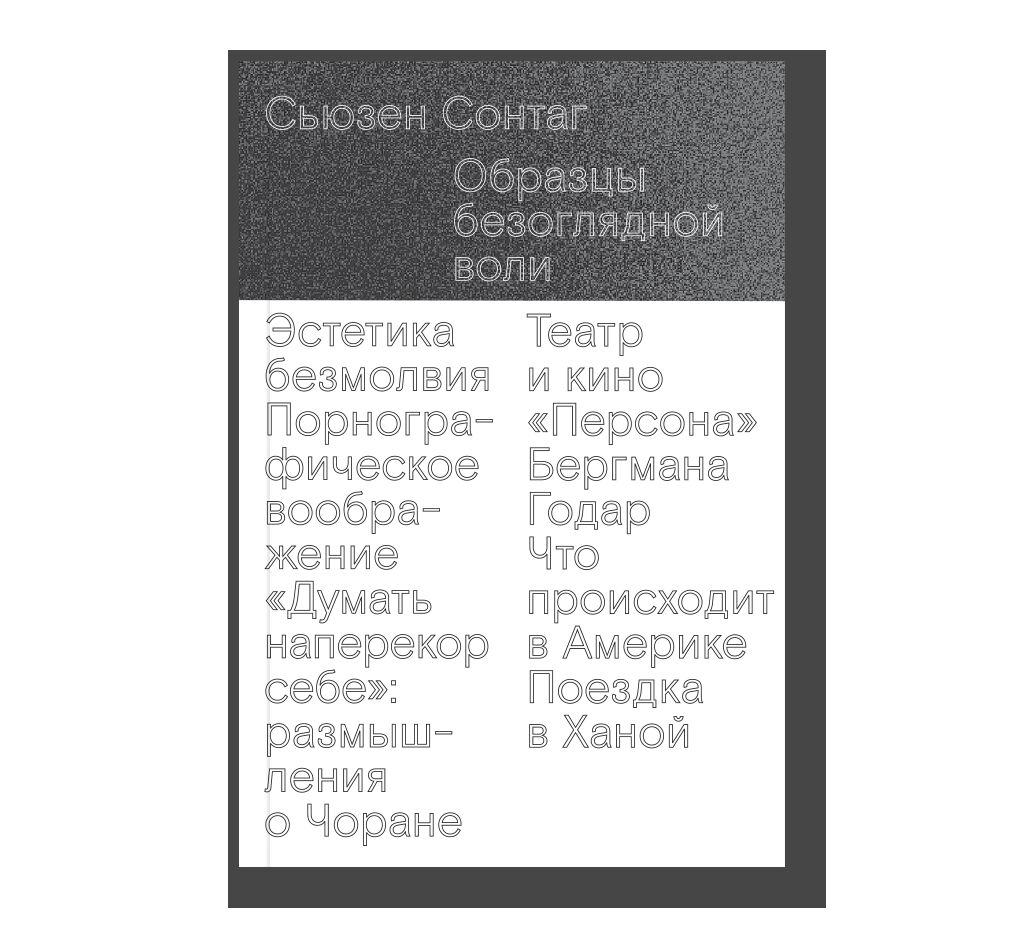 Year: 2018
Language: Russian
Publisher: Ad Marginem
ISBN: 9785911034320
Page: 312
Cover: paperback
A collection of essays on important phenomena of twentieth century culture by the renowned American philosopher.
In the essays collected in Styles of Radical Will (1969), Susan Sontag broadens her inquiry started in the acclaimed Against Interpretation (1966). This collection features essays on art, literature, film, and politics that are rightly believed to be among the best examples of modern critical thought, including the famous The Aesthetics of Silence, a brilliant analysis of language, thought, and spirituality in art, articles on Bergman and Godard and Trip to Hanoi written in 1968 after a month in Vietnam.