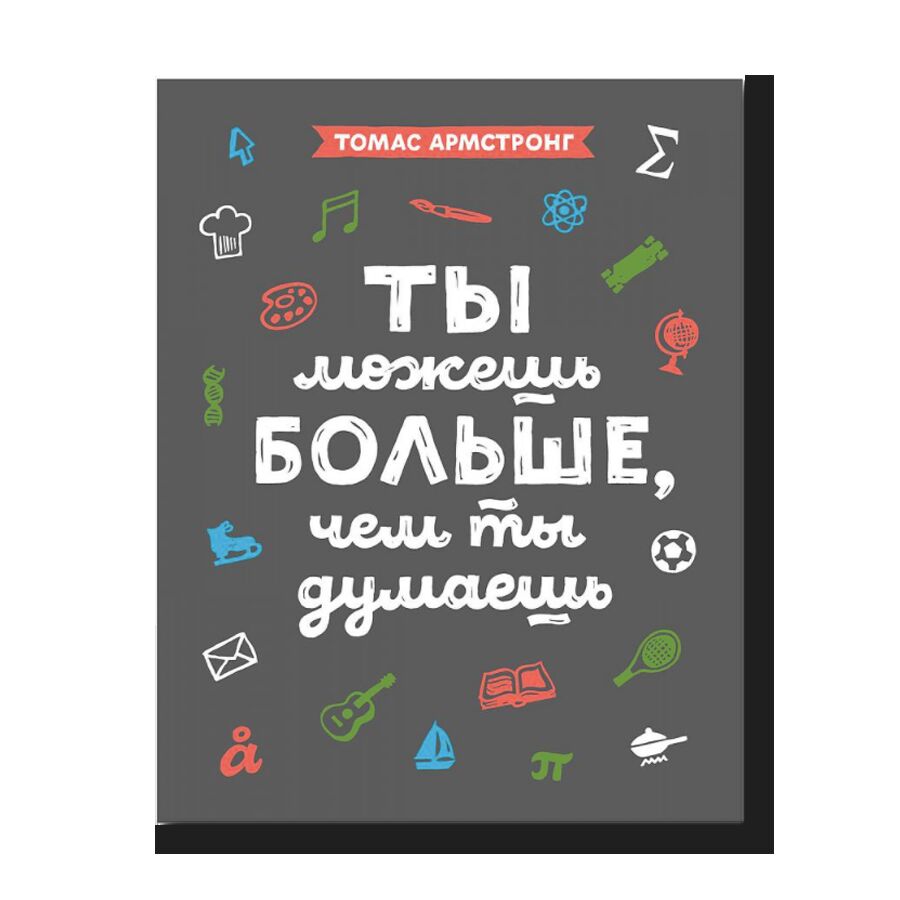 Year: 2021
Language: Russian
Publisher: Mann, Ivanov, Ferber
ISBN: 9785001695028
Page: 208
Cover: paperback
Howard Gardner's theory of multiple intelligences has revolutionized the way we think about being smart. Teachers are using multiple intelligences curricula in their classrooms. Multiple intelligences schools have opened in several states. But it's not enough for adults to know about multiple intelligences. In true Free Spirit style, this new book helps kids understand Gardner's theory, what it means to them, and how to make the most of their own abilities and potential.

In clear, simple language, Thomas Armstrong introduces the theory, explains the eight intelligences, and describes ways to develop each one. He tells young readers how to use all eight intelligences in school, build them at home, and draw on them to plan for the future. Resources describe related books, software, games, and organizations.

As kids read the book, try Tom's ideas, and check out the resources, they stop asking "How smart am I?" and start asking "How am I smart?" This powerful learning tool is recommended for all kids—and all adults committed to helping young people do and be their best.