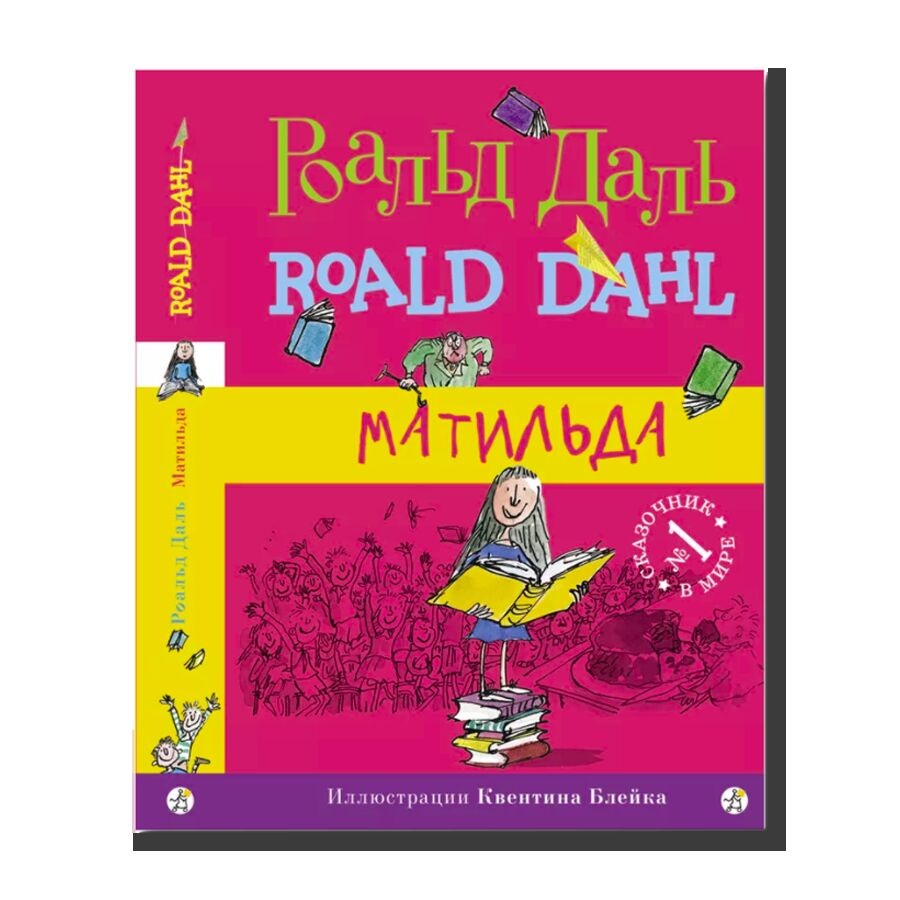 Year: 2021
Language: Russian
Publisher: Самокат
ISBN: 9785001672197
Page: 272
Cover: hardcover
Matilda's parents have called her some terrible things, but the truth is she's a genius and they're the stupid ones. Underestimating Matilda proves to be a big mistake as they, along with her spiteful headmistress, Miss Trunchbull, discover when Matilda uses her very special power to get the better of them.
Roald Dahl, the best-loved of children's writers, was born in Wales of Norwegian parents. After school in England he went to work for Shell in Africa. He began to write after 'a monumental bash on the head', sustained as an RAF pilot in World War II. Roald Dahl died in 1990.
Quentin Blake is one of the best-known and best-loved children's illustrators and it's impossible now to think of Roald Dahl's writings without imagining Quentin Blake's illustrations.