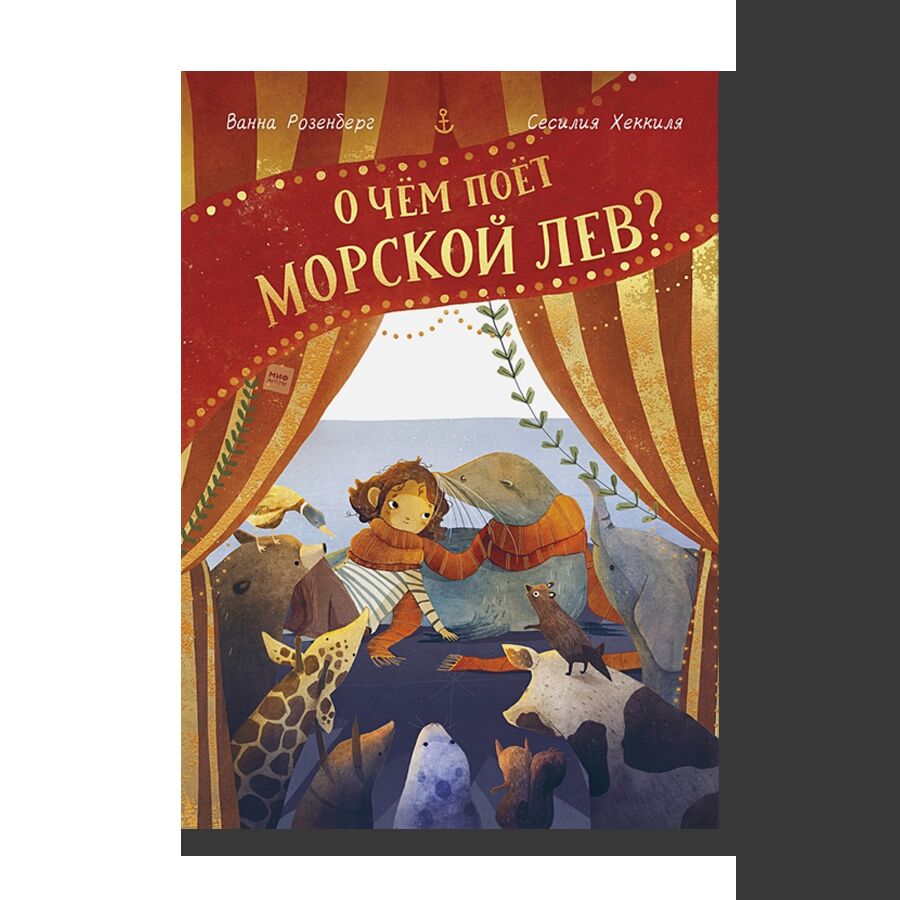 Year: 2021
Language: Russian
Publisher: Mann, Ivanov, Ferber
ISBN: 9785001696865
Page: 101
Cover: hardcover
It is nighttime. The sea lies still under the moon light when a little sea lion cub is taken from his mother and father. His secure life on a rocky outcrop ends and a new life begins. The little sea lion cub is taken to a travelling circus and because his song is so especially beautiful he is given the name Singer. It is here in the circus by the side of the lion-tamer's son Manfred that Singer grows up and his friends — the magician's rabbits, and the bearded lady and everyone else — now become his new family.

And friends are of course the best thing a sea lion can wish for and of course a life in the circus is a good life. But Singer is missing something and over the years the bigger he grows the bigger his longing grows. One morning Manfred wakes up to find Singer's orange box bed empty. His breakfast tray is untouched. The radio is silent. It suddenly hits the friends that it has been a long time since they heard Singer's melody. Where has he gone? Surely he's not left for good? Singer's Melody is a book to read aloud for both big and small, a book to

Listen to with your heart.