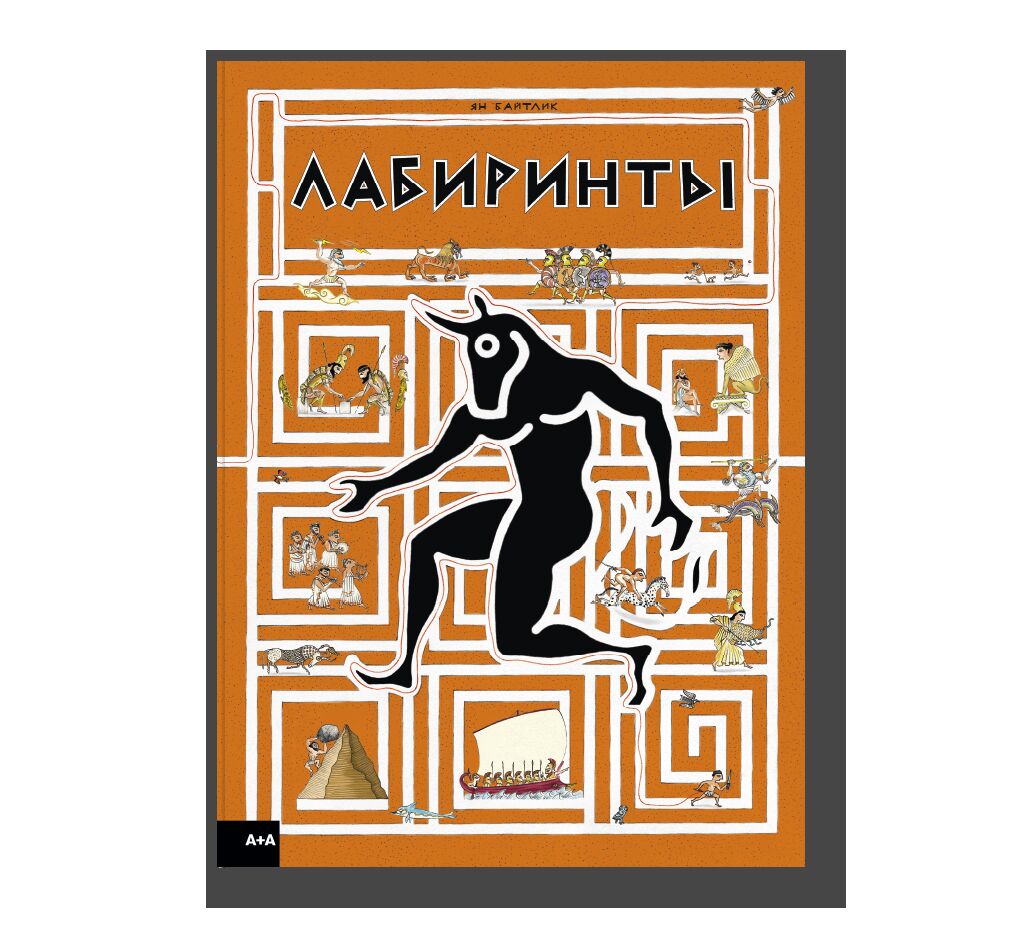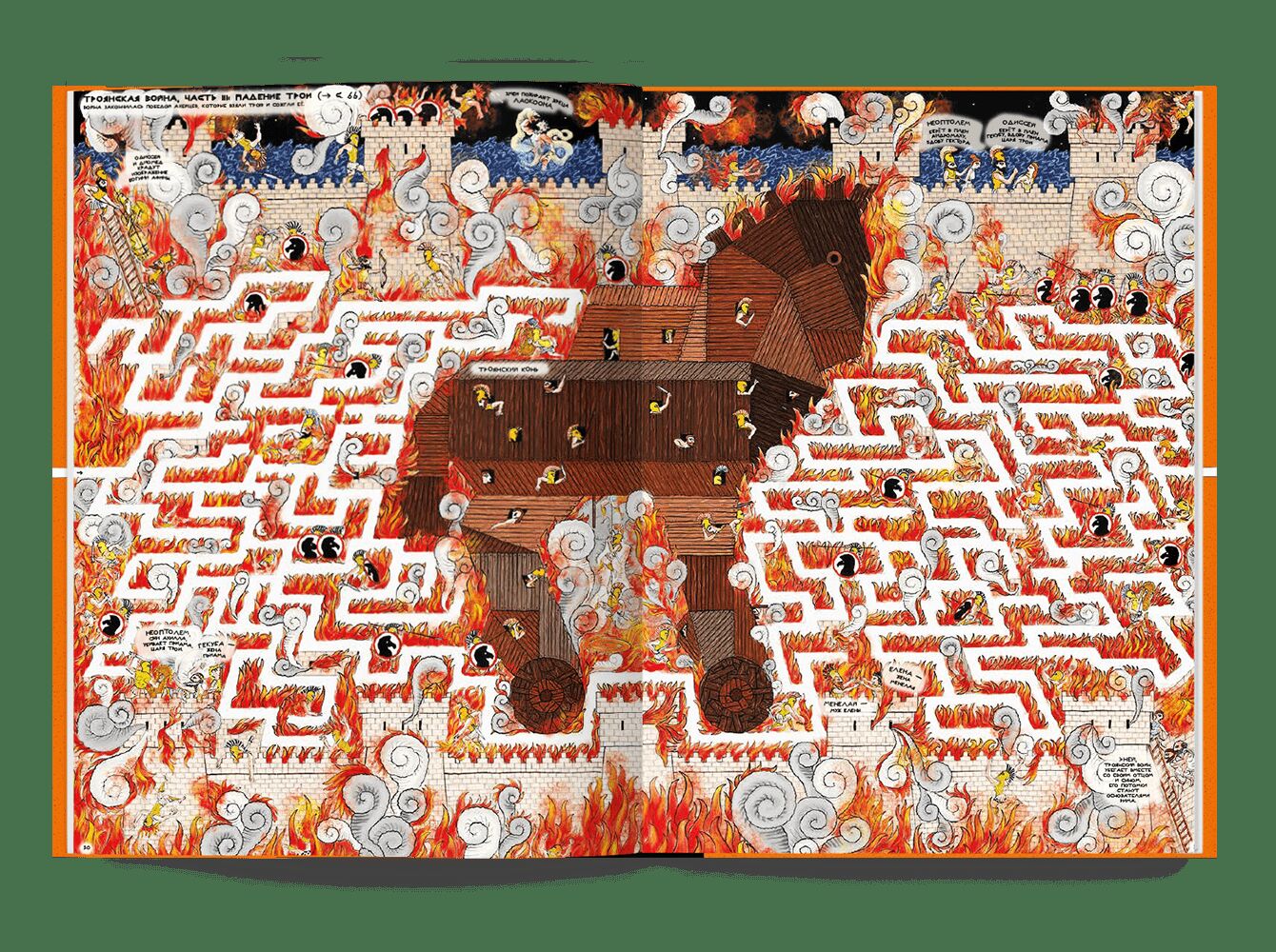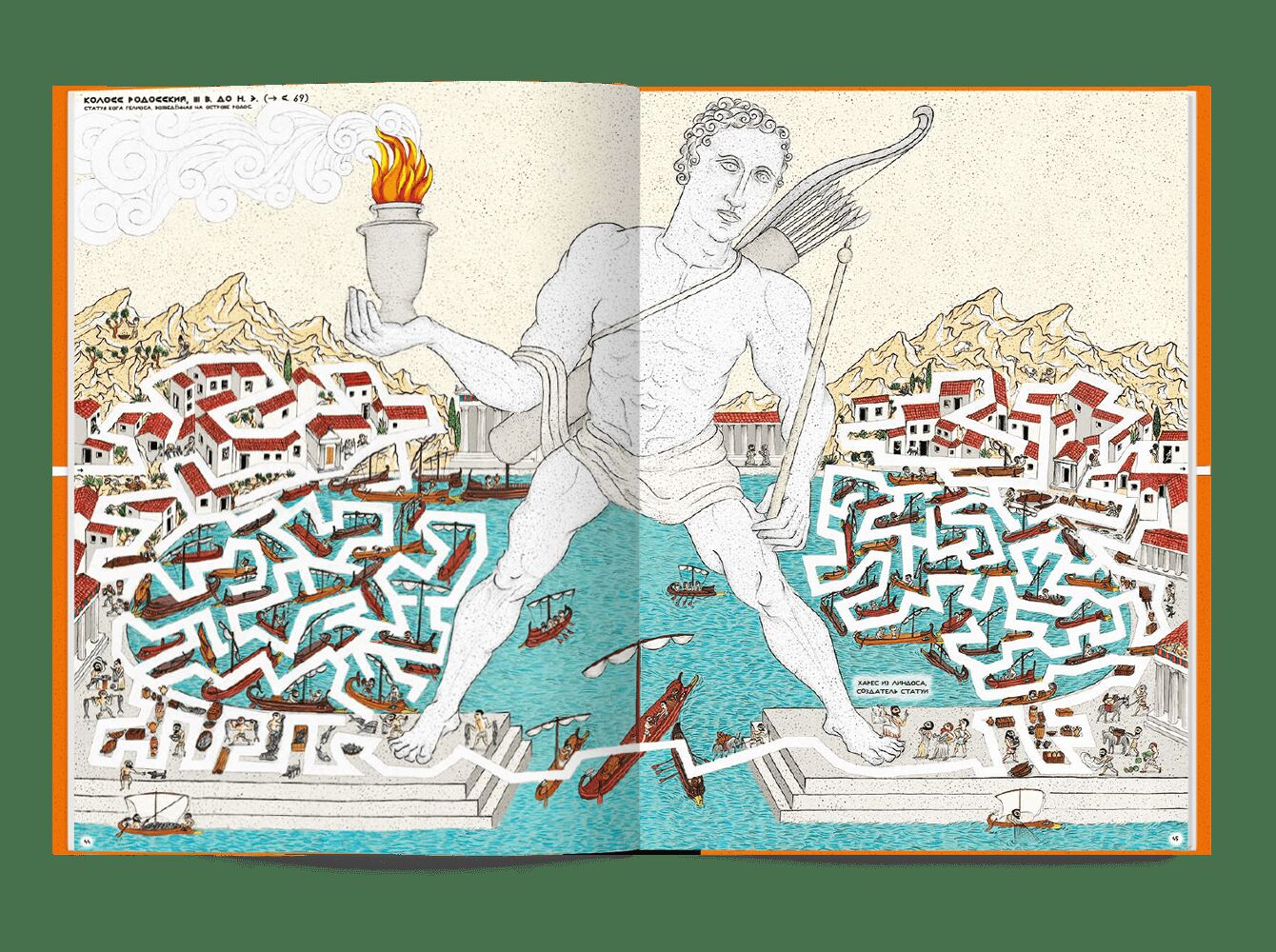 Year: 2019
Language: Russian
Publisher: Ad Marginem
ISBN: 9785911034955
Page: 80
Cover: hardcover
Another book on Antiquity? Yes, but different!
Young readers will be told: "Over 2000 years ago Greece was one of the most important places in the world. (...) It was the cradle of many works of art, buildings, inventions and customs that influenced the whole of Europe and still arouse so much admiration today." This incredible book immerses the reader in ancient Greece and invites them to lose themselves in the labyrinths drawn in great detail by a Jan Bajtlik at the top of his art, to relive the journey of Odysseus, to meet Minotaur and Cyclops or to participate in the first Olympic Games. A very graphic large format book, with clear, didactic explanations, funny, intelligent, clever illustrations, which will satisfy all lovers of Antiquity ... but not only!