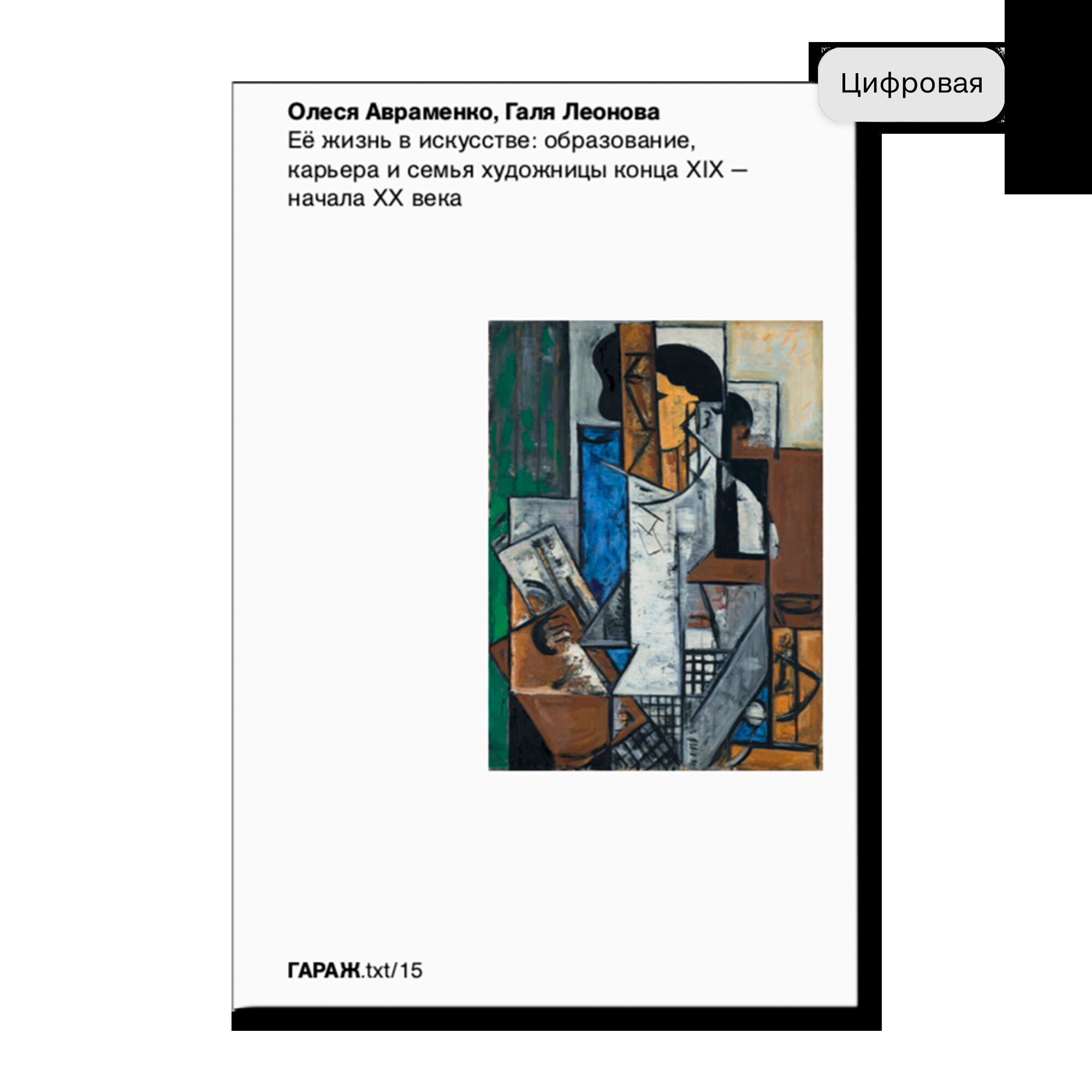 Digital
Форматы: EPUB
Year: 2023
Language: Russian
Publisher: GARAGE
Her Life in Art is a social history of the life of female artists in the late nineteenth and early twentieth centuries. The authors analyze Russian art by exploring memoirs, personal documents, and self-portraits, which show how the artists perceived themselves and their position in society.
The book offers a detailed description of the context in which female artists began to become professionals, and the historical transformations that took place in professional education and the social status of women. The authors also analyze gendered aspects such as background, marital status, childbearing, and domestic life, all of which had a direct influence on a female artist's career. The reader is presented with a different—female—perspective on the history of Russian art. There are no geniuses, stories of spiritual torment or great works and achievements, but there is the everyday struggle for the right to be a female artist, something which is invisible within the great narratives.
Authors
Olesya Avramenko (b. 1959) has a Candidate of Art History degree and is an independent gender researcher and writer. Her work involves analyzing the position of women in the history of Russian art. She is the author of the book Gender in Soviet Unofficial Art (2021).
Galya Leonova (b. 1988) has a Candidate of Philosophical Sciences (Aesthetics) degree and is a teacher at the Higher School of Economics and gender researcher. She curated exhibitions and discussions as part of the project Nezhen (2018–2021). Her work involves the theory of twentieth century art and women's artistic history.