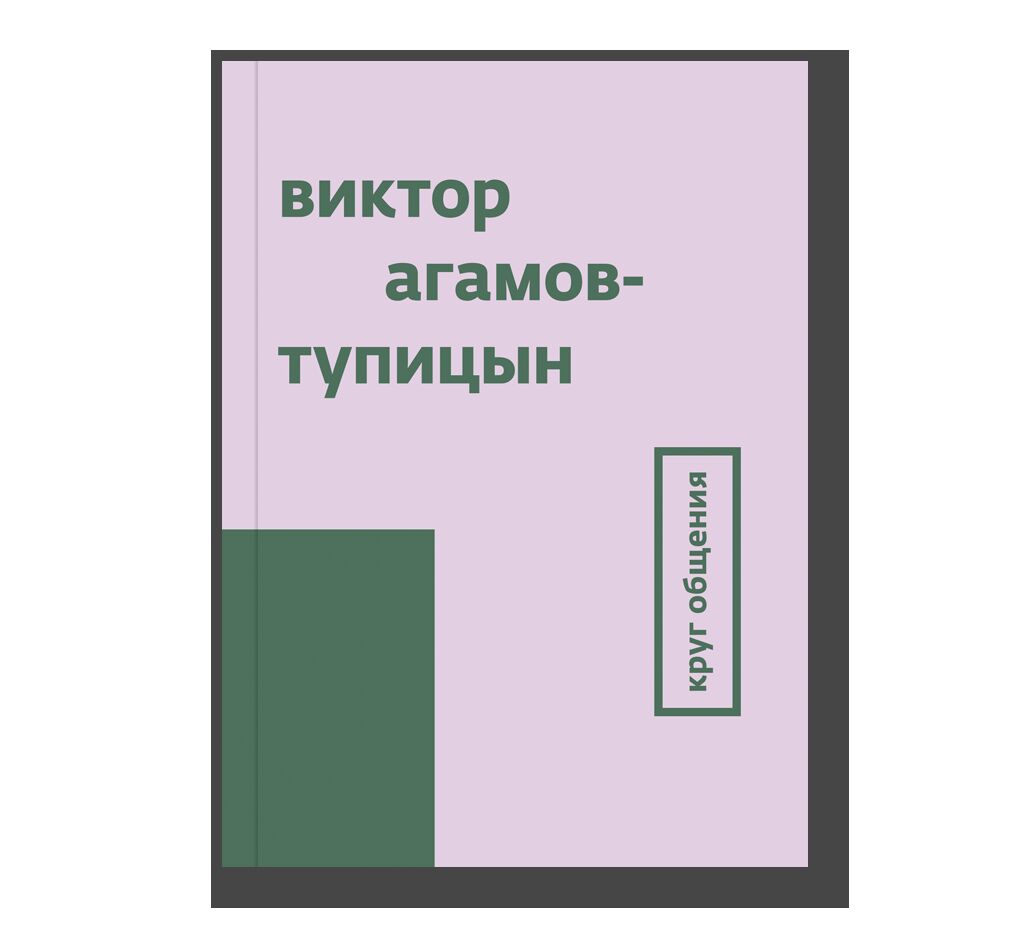 Year: 2013
Language: Russian
Publisher: Ad Marginem
ISBN: 9785911031404
Page: 288
Cover: paperback
A collection of fragments from the history of Russian unofficial art of the 1970s to 2000s.
This book by philosopher and contemporary-culture theorist Victor Agamov-Tupitsyn provides an overview of his private archive, a prime source for the history of the Russian art scene of the past four decades. In terms of genre, it is hard to pinpoint, but it might best be called an anthology, since it comprises a hodgepodge of interviews, letters, critical essays, and reminiscences, the latter occasionally submitted by fellow non-conformists. Agamov-Tupitsyn is conscious of the "patchy" nature of his book, but insists that "patchiness is an integral characteristic of a cultural landscape, as in each case such landscapes are formed by constellations of clusters, or 'milieus.' Within these clusters, as well as resulting from their mutual interaction, the reproduction of culture is performed."
The unofficial Soviet art milieu was not just a community of friends and like-minded colleagues, but an essential environment for creating and shaping ideas. The key non-conformist artists in the author's circle were Nikita Alekseev, Erik Bulatov, Boris Mikhailov, Andrei Monastyrski, Ivan Chuikov, and Igor Shelkovsky. Each is covered in a separate chapter featuring letters, interviews, and conversation transcripts, the latter being an especially valuable source of information about the Soviet time, when artists and critics, denied access to the official media, developed their literature and cultural theories via kitchen conversations, sadly often unrecorded.
In addition to the chapters on the milieu's key figures, the book features Agamov-Tupitsyn's critical reviews and essays, including "Could the Total Be Appropriated?," a critical reaction to Boris Groys' essay, "Communist Postscript"; the article "Moscow Partisan Conceptualism"; selected interviews under the collective title "Term Axonometry"; and "The Dark Museum," the lecture that Agamov-Tupitsyn delivered in Louvre in 2010.
Additionally, the book contains the artists' reflections on their own artworks and the creative choices of their peers. Thus, Erik Bulatov discusses the problem of space and planes in painting, Irina Nakhova speculates on the goals behind creative activity, and Ilya Kabakov speaks about Boris Mikhailov and Leonid Sokov.
Illustrated by photographs from Agamov-Tupitsyn's private archive, most of which have never been published before, The Milieu refers to assorted events in the history of Russian unofficial art from the 1970s through 2000s. Agamov-Tupitsyn writes about domestic and international non-conformist exhibitions; favored genres, art forms, and key artworks by each of the milieu's artists; interpretations of their creative expressions in Russia and in the West; and the transformations that some of them underwent after leaving their country.
He contemplates the fundamental issues surrounding the very existence of art, including the contradiction between independent creativity and the contemporary art market or culture industry, the emergence of the "new artistic bureaucracy" and "new official art" in Russia, and partisan strategies and tactics in art.