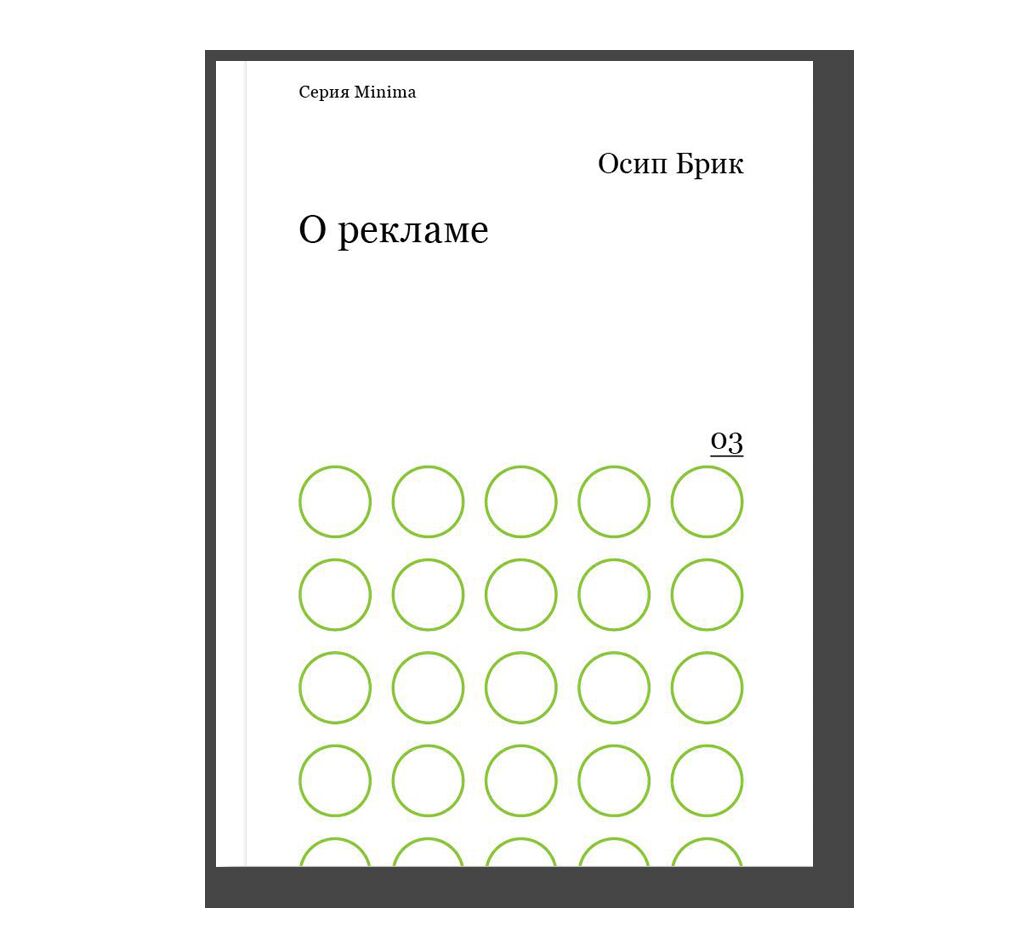 Year: 2014
Language: Russian
Publisher: Ad Marginem
ISBN: 9785911031954
Page: 96
Cover: paperback
Osip Brik's collection of articles On Advertising gives a strong impression of the consequences of the New Economic Policy in Soviet society during the 1920s.
On Advertising, a collection of essays by renowned avant-gardist literary critic Osip Brik, presents a sharply insightful view of the influence of the USSR's New Economic Policy on the public attitudes towards the time. His surprisingly accurate concept of productive, beneficial advertising appears especially relevant in light of today's global tendencies towards commercialization.