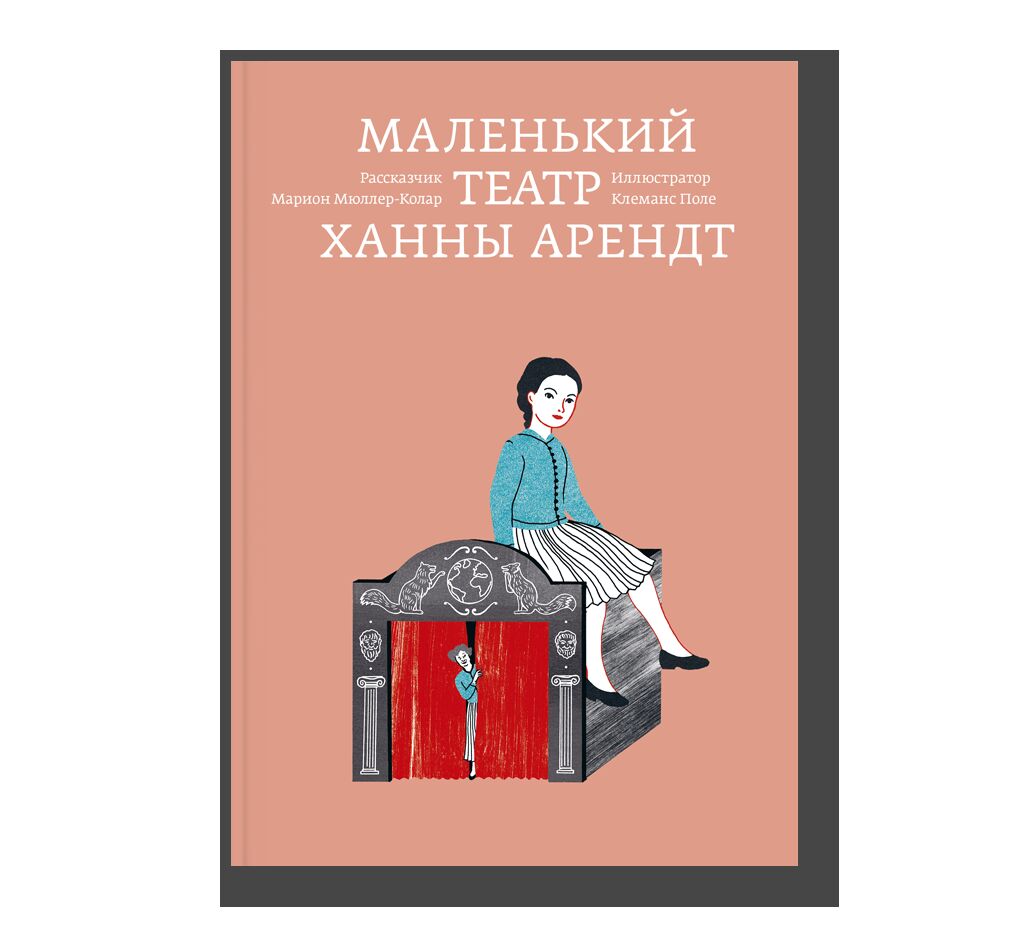 Moscow
Available in store
St. Petersburg
Available in store
Year: 2016
Language: Russian
Publisher: Ad Marginem
ISBN: 9785911032975
Page: 64
Cover: hardcover
Working on her last book, sixty-nine-year-old Hannah Arendt is visited by her nine-year-old self: the girl has come to help the philosopher find answers to some of the most important questions.
Hannah Arendt's Little Theater is a "theatre" of social history from Aristotle to the present day, recounted by the famous pupil of Martin Heidegger, and masterfully adapted for kids by Marion Muller-Collard, who has turned Arendt's political theory into a fairy tale. A simple storyline and familiar characters are used to illustrate complex concepts like "liberty", "the masses" and "totalitarian regime", which were at the heart of Hannah Arendt's philosophy. An epic play introduces the two main characters to the strong and unscrupulous wolf, who symbolizes power; a clever and cowardly fox, representing intelligentsia; and puppets—masses of people manipulated by bureaucrats. 'As long as the wolf remains a wolf, you can put him on a chain, but when he turns human and infiltrates human society, he starts hungrily fighting for power', the old Hannah tells the young one. 'Stop the bureaucrats, don't let them start the fire!' Escaping from the Nazi "fire" started by bureaucrats in Germany, Arendt had to flee her homeland for France and then New York, which became her new home.
This publication forms part of the Plato & Co series of books for children, which includes Wittgenstein's Rhinoceros by Françoise Armengaud, Professor Kant's Incredible Day by Jean-Paul Mongin, The Ghost of Karl Marx by Ronan de Calan and Socrates in Love by Salim Mokaddem.