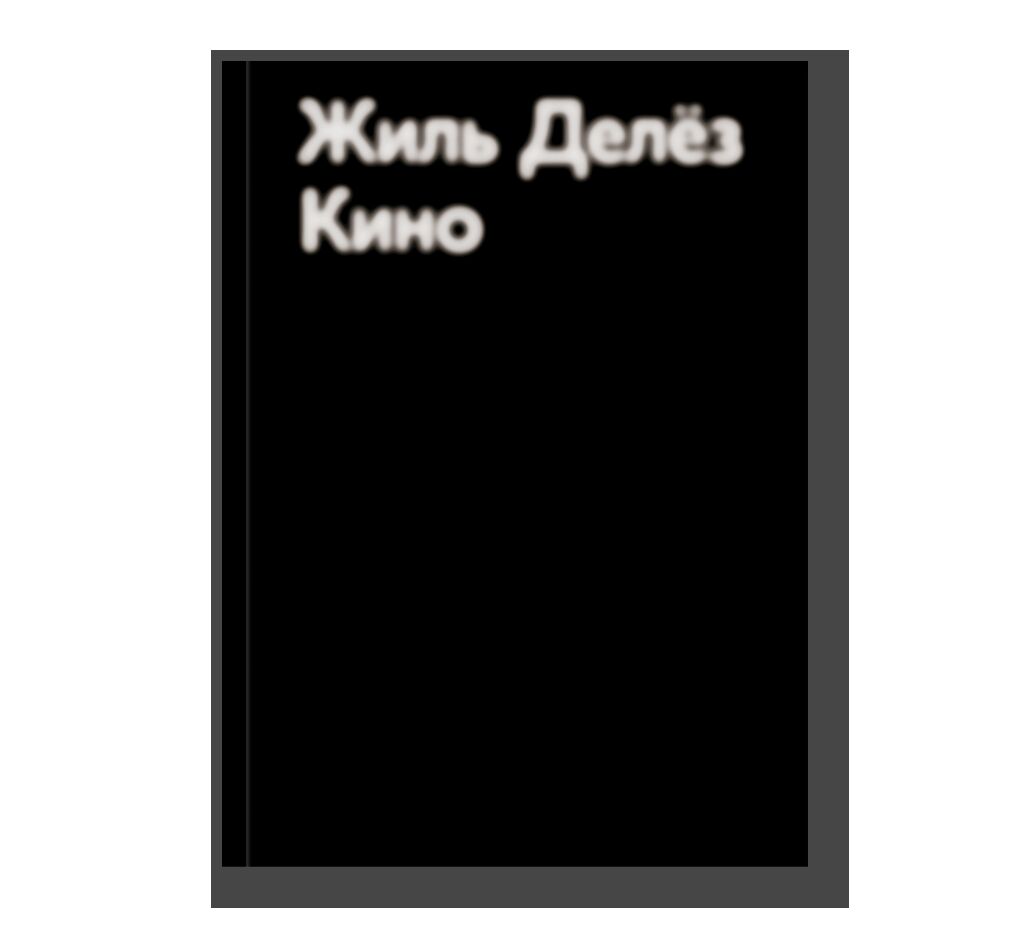 Year: 2019
Language: Russian
Publisher: Ad Marginem
ISBN: 9785911034641
Page: 560
Cover: paperback
"Cinema" by famous French postmodernist philosopher Giles Deleuze is an unprecedented in profundity philosophical study of cinematography. It is neither a history, nor a theory of cinema as an art, but an exercise in "cine-philosophy". Deleuze explores the cinema as a specific way of thinking, which in the 20th century greatly influenced not only the other arts, such as theatre, dance, painting and photography, but modern philosophy and human perception of reality in general as well.

The cinema teaches us to see and think, whether we want it or not, and gives us experience, that we could otherwise hardly receive in our own lives. Gile Deleuze's "Cinema" teaches us to understand the cinema better and feel it more acutely. It is intended not only for philosophers or film experts only, but for every person who wants to understand the modern world, permeated with various moving images.