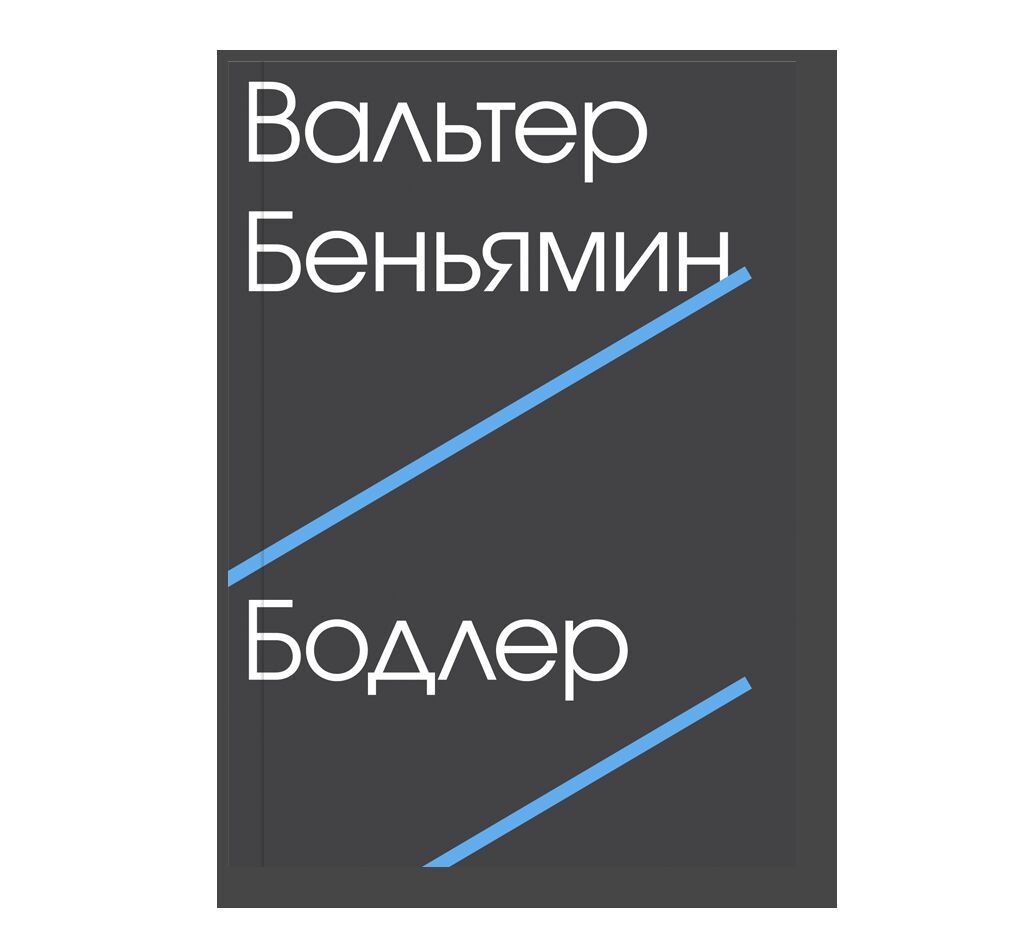 Year: 2015
Language: Russian
Publisher: Ad Marginem
ISBN: 9785911032272
Page: 224
Cover: paperback
The thinker discusses the capitalist organization of life in the city, using the example of mid- 19th century Paris as reflected in the work of Charles Baudelaire. Benjamin is interested in the formation of French social consciousness and the revolutionary spirit that occupied the minds of city dwellers, as well as the emergence of new heroes of the age, and changing social mores.
Walter Benjamin's essays have significantly contributed to our understanding of city life and urbanization at the turn of the 20th century. In his unfinished Charles Baudelaire: A Lyric Poet in the Era of High Capitalism, he discusses the capitalist organization of life in the city using the example of the late 19th century Paris, and drawing on the poetry of Baudelaire.
Garage Museum in collaboration with Ad Marginem Press presents a publication comprising two parts of this incomplete work: The Paris of the Second Empire in Baudelaire, translated into Russian for the first time, and On Some Motifs in Baudelaire in a new translation. The latter is in fact a reworked version of one of the chapters in The Paris of the Second Empire, which was not published until Benjamin's death.
Benjamin's analysis underscores Baudelaire's defiant reclusiveness and his contradictory, rebellious character. However, it is just as revelatory of the context in which he was writing. Benjamin is interested in Baudelaire's contemporaries, the French society of the time, the revolutionary thoughts that occupied the minds of the city dwellers, the new heroes and the changing values: "While in high society it was fashionable to be cynical, the lower classes valued rebelliousness."
Benjamin studies the new phenomenon of the crowd, which began to appear in the cities of the 19th century: "an endless mass of people where no one can clearly see their neighbour, but no one is completely out of sight." This is where his notion of the flâneur appears, which has become an important phenomenon for cultural studies as well as for later generations of artists and writers. A man of the city who leisurely strolls around, contemplating the everyday, curiously studying the crowds and the shop windows, the flâneur never sets any aims in his walk and never rushes: "In the years around 1840, it was fashionable to walk one's tortoise in an arcade. The tortoise would set the right pace for a flâneur."
Baudelaire was a flâneur himself, confronting the world around him with great curiosity. Benjamin's book abounds in quotes from his Flowers of Evil, and offers a meticulous analysis of the new urban environment described by the protagonist. The book offers an interesting study not only of the French poet's work, but also of the lives of his contemporaries, such as Balzac, Dumas, Poe, Valérie, Hugo, and others.