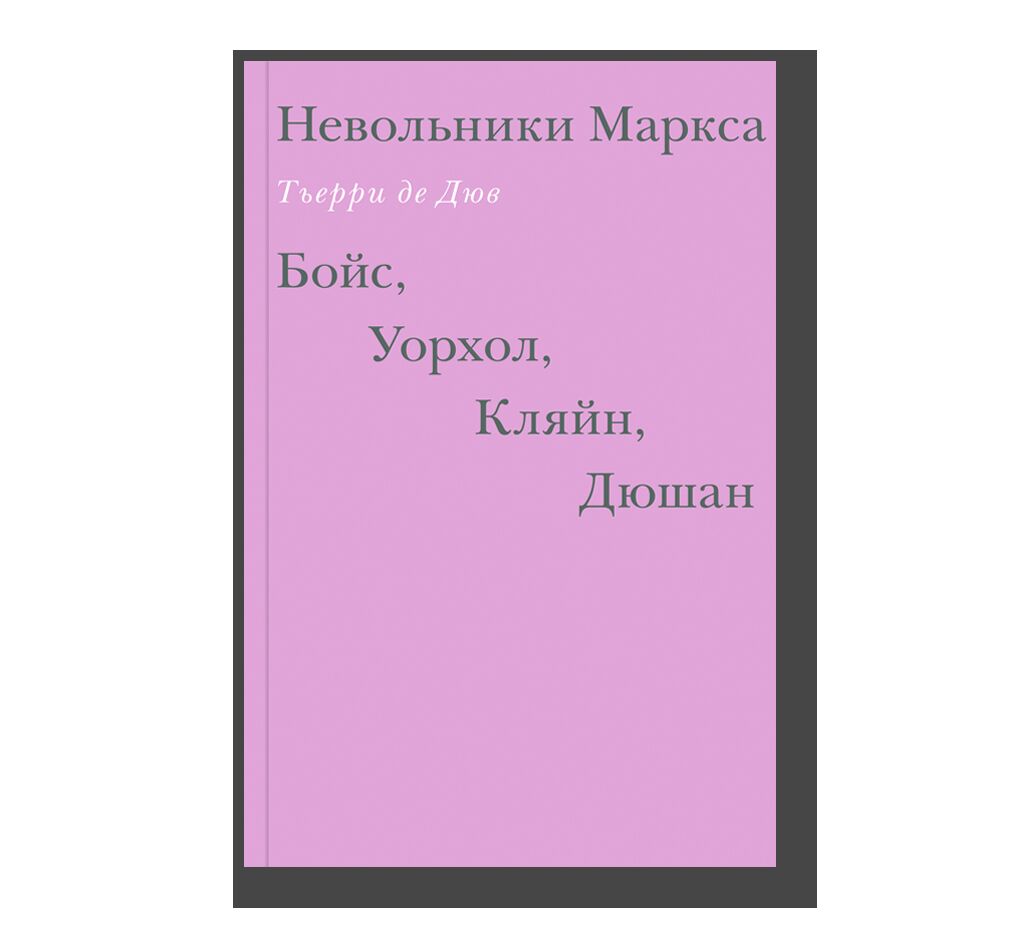 Year: 2016
Language: Russian
Publisher: Ad Marginem
ISBN: 9785911032746
Page: 112
Cover: paperback
The political economy of Marx as applied to 20th century art.
This book focuses on the intersection of aesthetics and political economy — a phenomenon that de Duve believes to be definitive of modern art. Picking out four artists (Joseph Beuys, Andy Warhol, Yves Klein, and Marcel Duchamp), de Duve maps their aesthetic views onto Marx's political economy. In Beuys, who imagined a new economic system where creativity, not money, was the true capital, he sees "the last proletarian." Warhol is the perfect machine of mass production of art; Klein is "the dead dealer" of the non-material; and Duchamp is a financier who holds the secret of artistic exchange value.