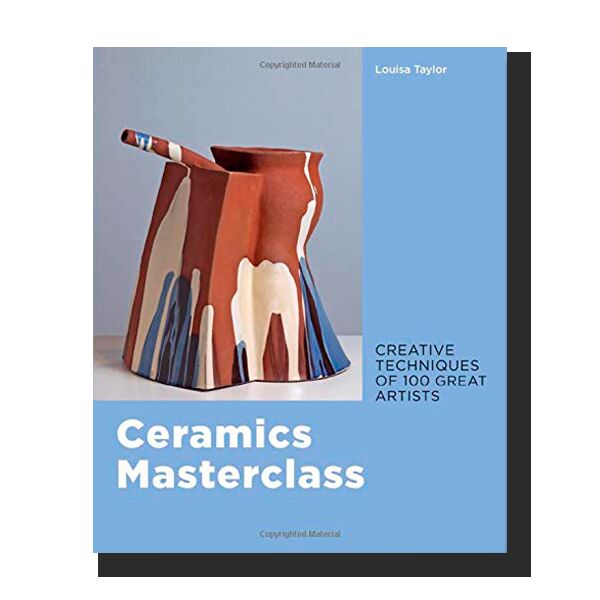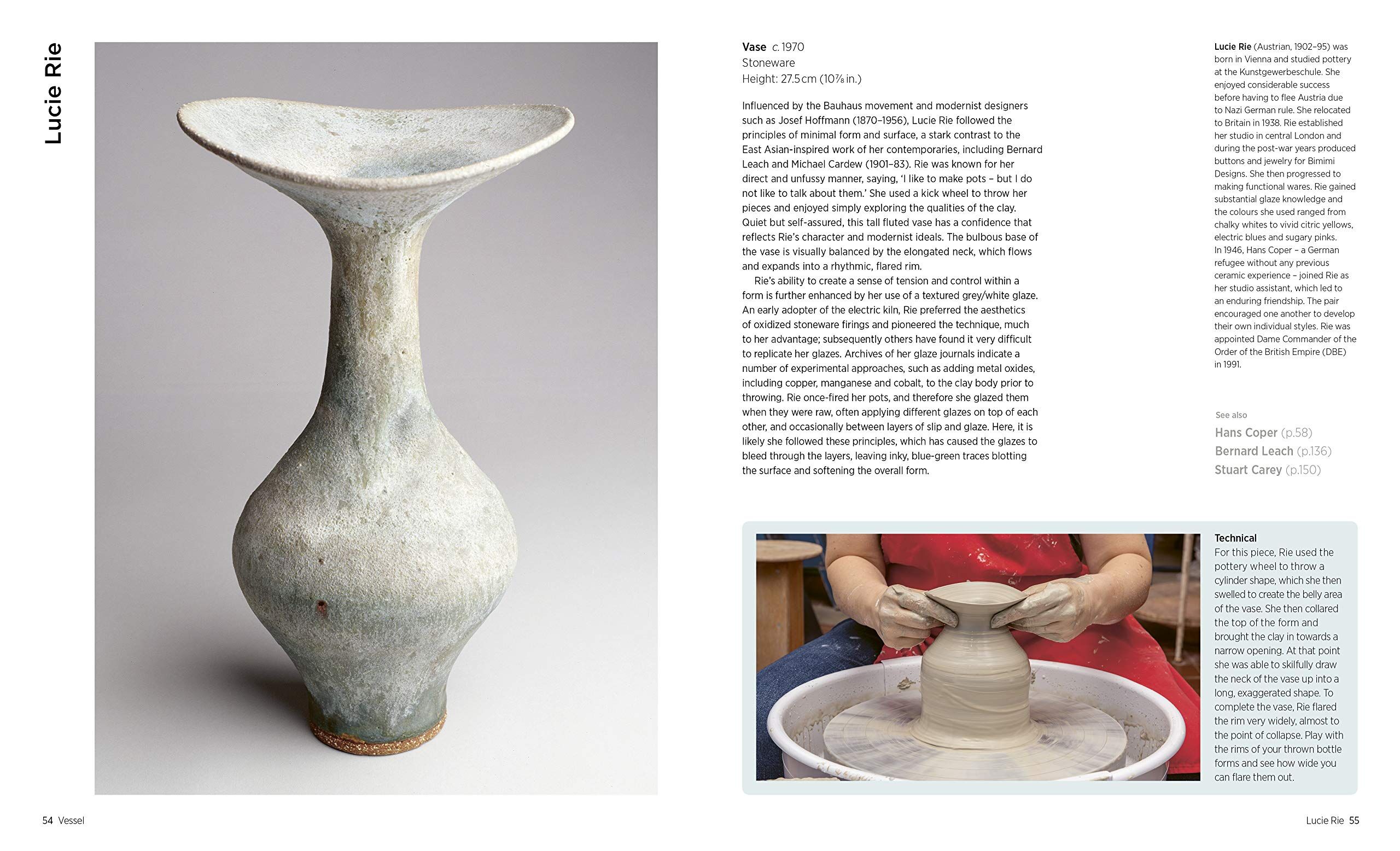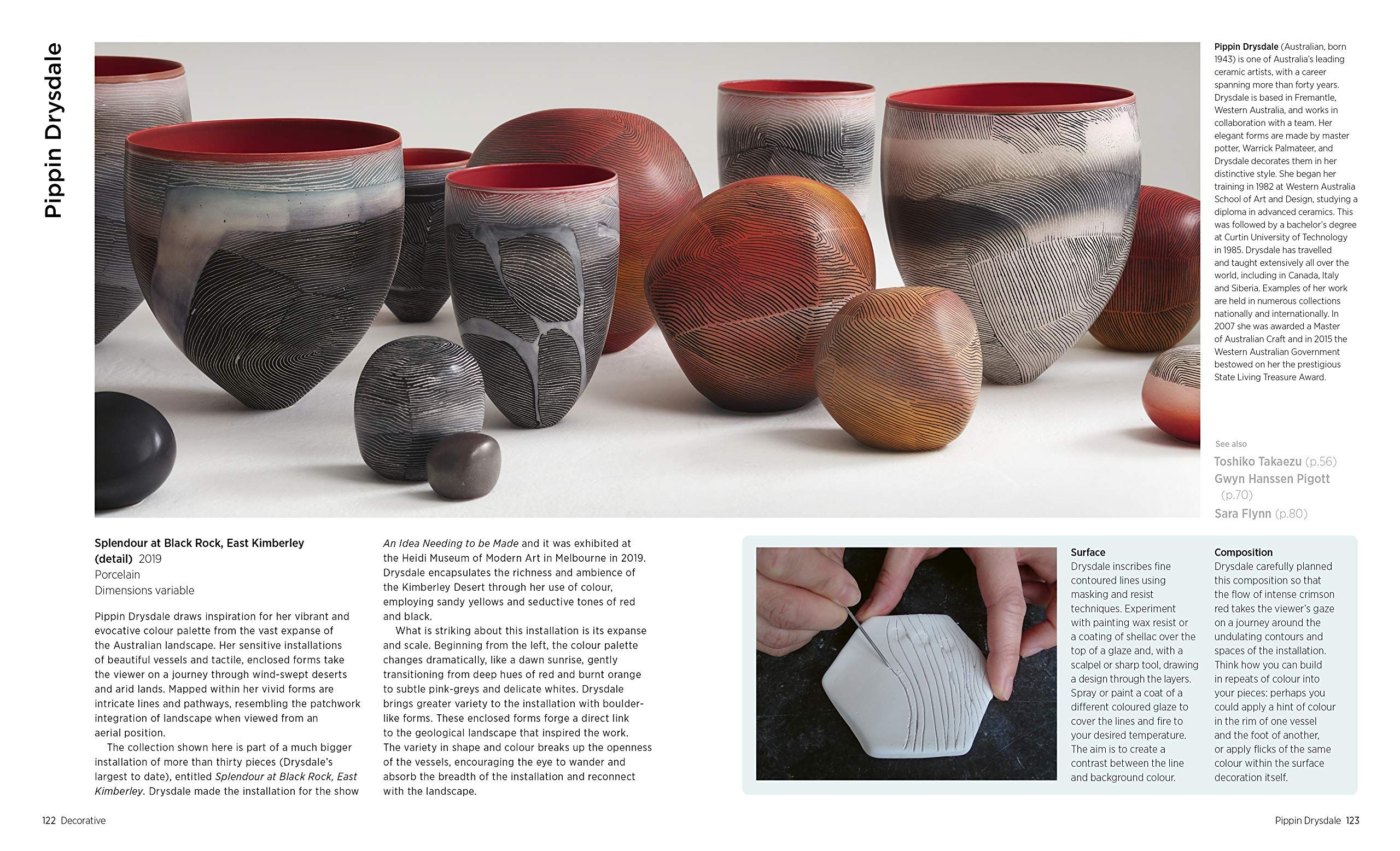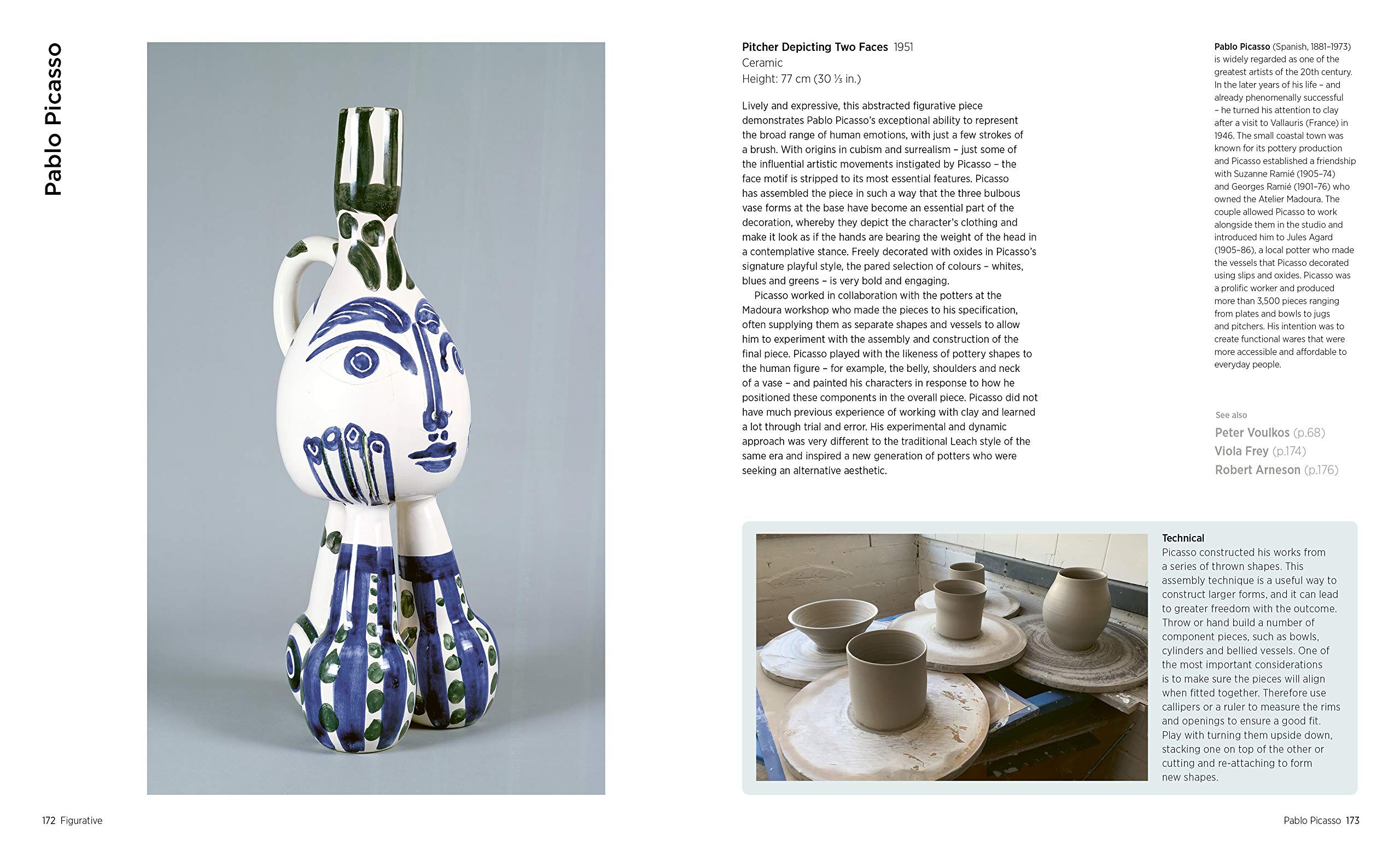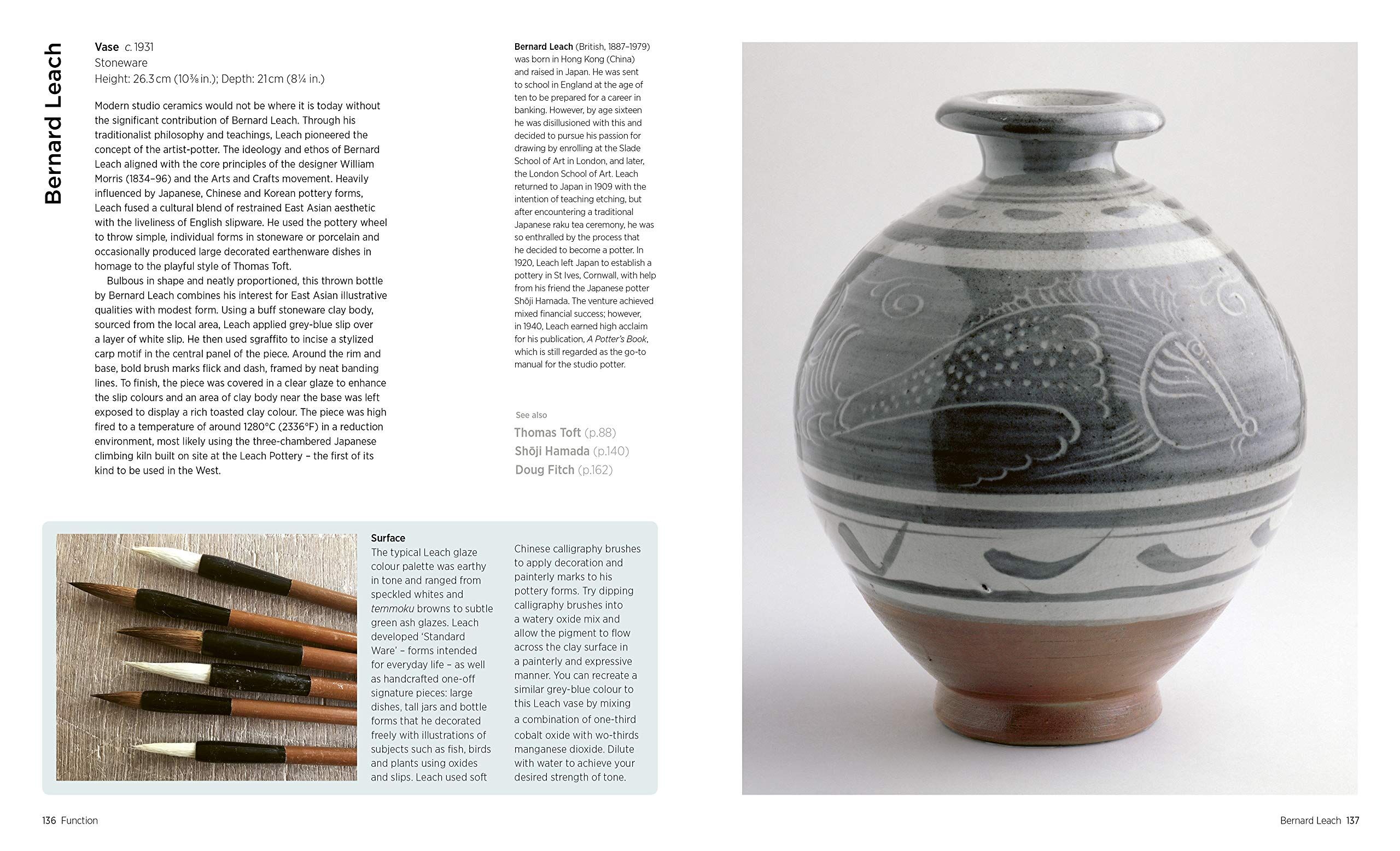 Year: 2020
Language: English
Publisher: Thames & Hudson
ISBN: 9780500295717
Page: 288
Cover: hardcover
Ceramics Masterclass examines 100 great pieces of ceramics from history and explores how they were made, what they do well and what we can learn from them.

The subject of ceramics is steeped in history and tradition. For thousands of years humans have exploited the versatile qualities of clay as a material to produce items ranging from humble utilitarian vessels, right through to exquisite works of art. Louisa Taylor explores this diverse discipline by showcasing 100 of the most innovative and inspiring artists past and present, analysing the techniques and methods used to create the works, and the concepts which underpin their creative process. The book shows how to recreate intricate still-life dioramas like fifteenth-century artist Bernard Palissy, explore narrative like Grayson Perry and convey sensitivity to material like Phoebe Cummings.

Arranged thematically, Ceramics Masterclass will include chapters on vessels, decorative pieces, function, figurative works, conceptual pieces and installations.