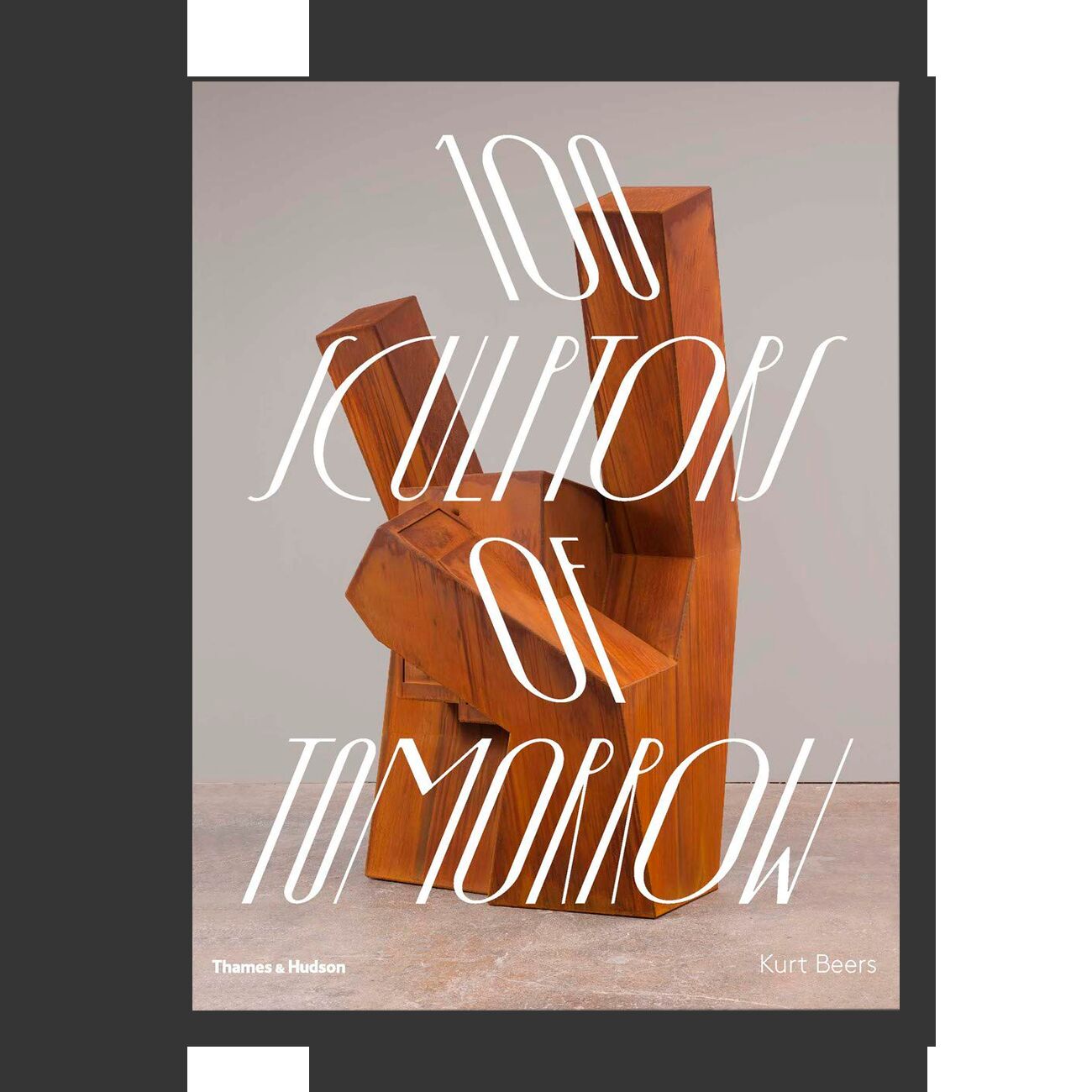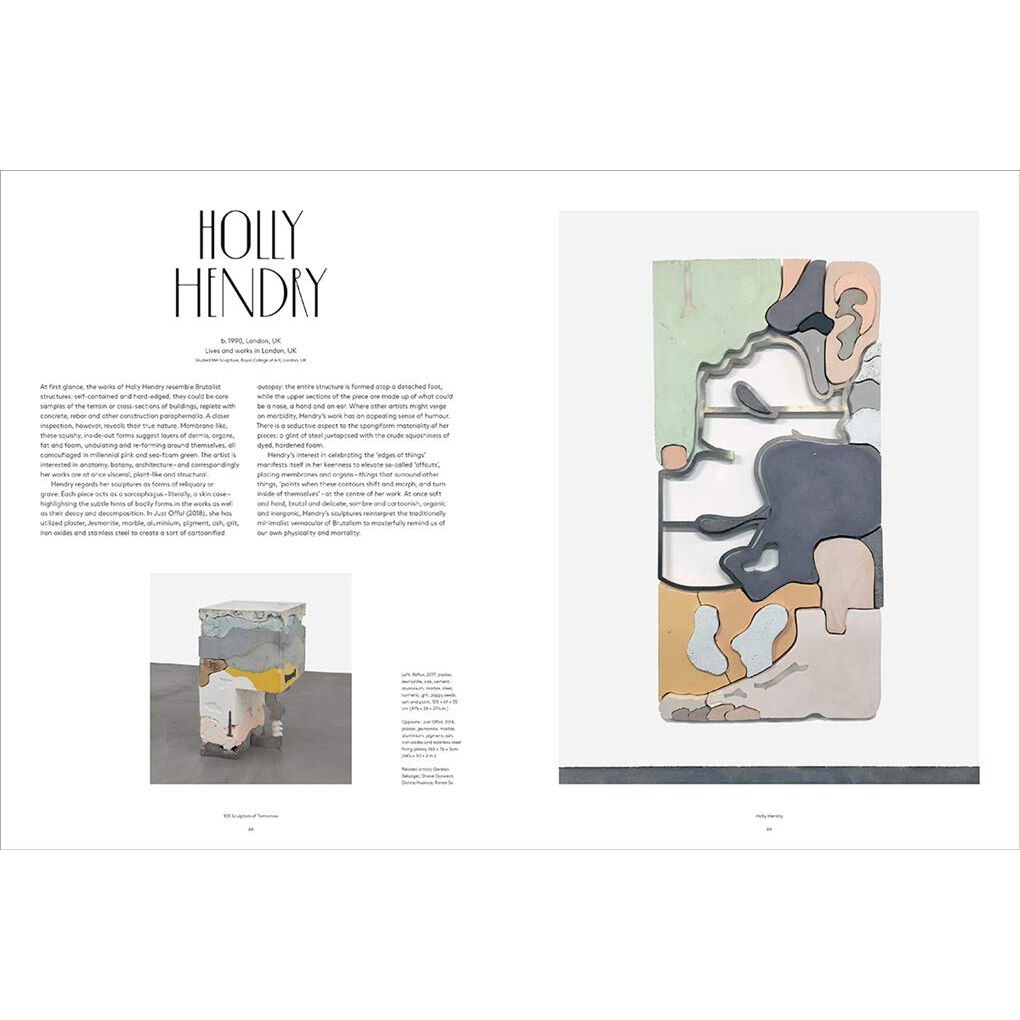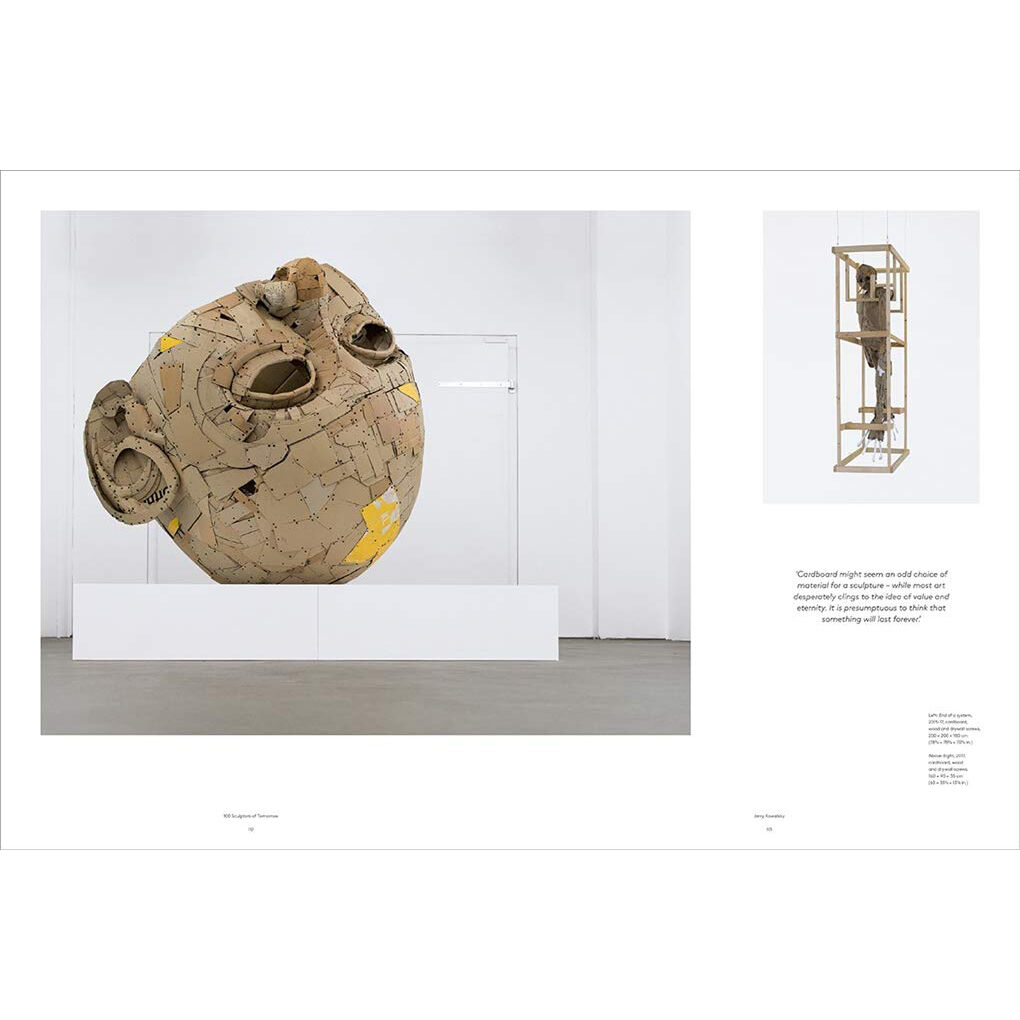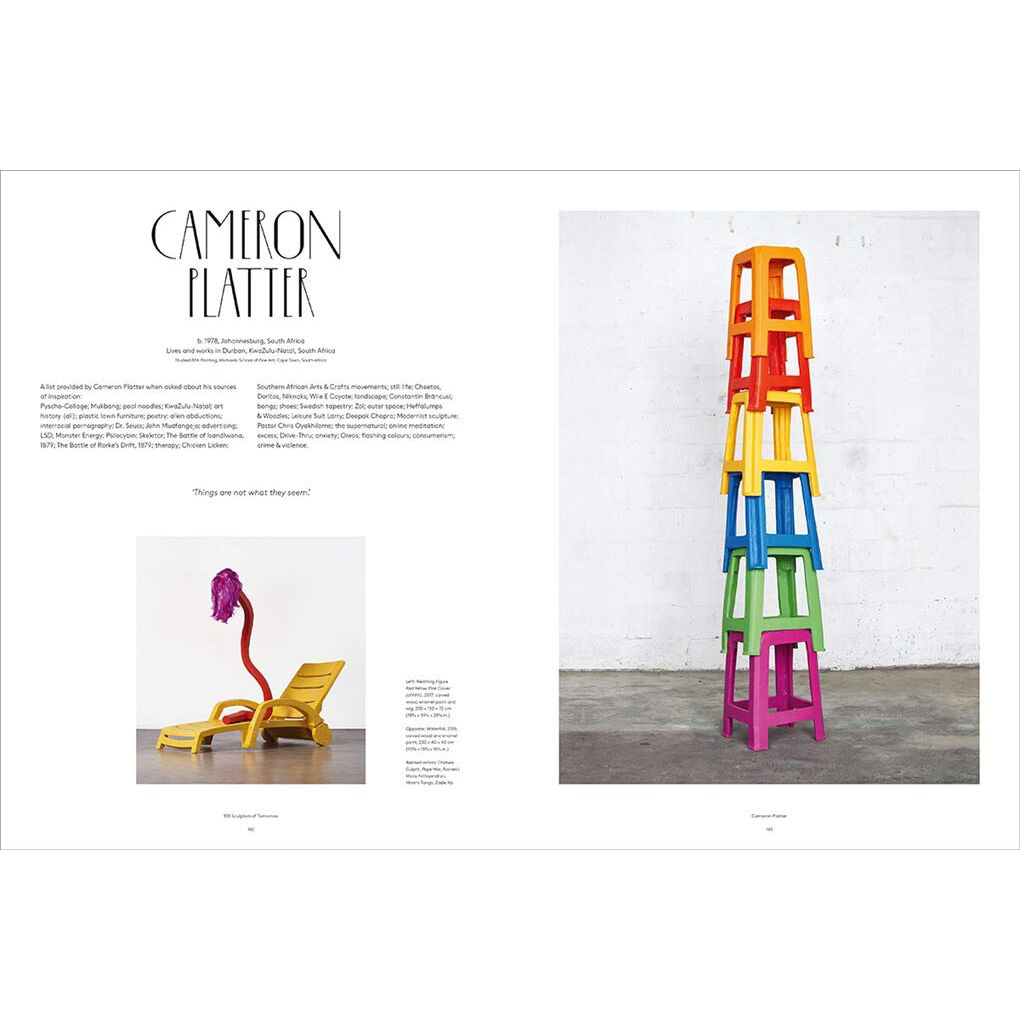 Year: 2021
Language: English
Publisher: Thames & Hudson
ISBN: 9780500021477
Page: 288
Cover: hardcover
Bypassing traditional art world channels, 100 Sculptors of Tomorrow is the culmination of a major, democratic open call for up-and-coming sculptors. From thousands of entries, an internationally renowned jury has identified the most exciting names in sculpture today, all showcased in this beautifully illustrated book. Following the much-respected 100 Painters of Tomorrow, which launched the careers of artists such as Michael Armitage, Yelena Popova, and Heman Chong, 100 Sculptors offers another powerful platform for artists and a fascinating, visually breathtaking experience for readers.
Sculpture is reemerging as a revered medium in today's artworld. In the age of 3-D modeling software and ever-proliferating materials, the possibilities for contemporary sculpture are truly dazzling, a fact to which the artworks on show in this book can attest.
Featuring a selection of the finest emerging sculptors from six continents and over thirty countries, 100 Sculptors of Tomorrow guides readers with biographical summaries and firsthand artist testimonies, as well as recommended reading and insights from curators, academics, writers, and fellow artists. This is an indispensable resource for students, teachers, practitioners, and anyone interested in the future of this ever-evolving art form.