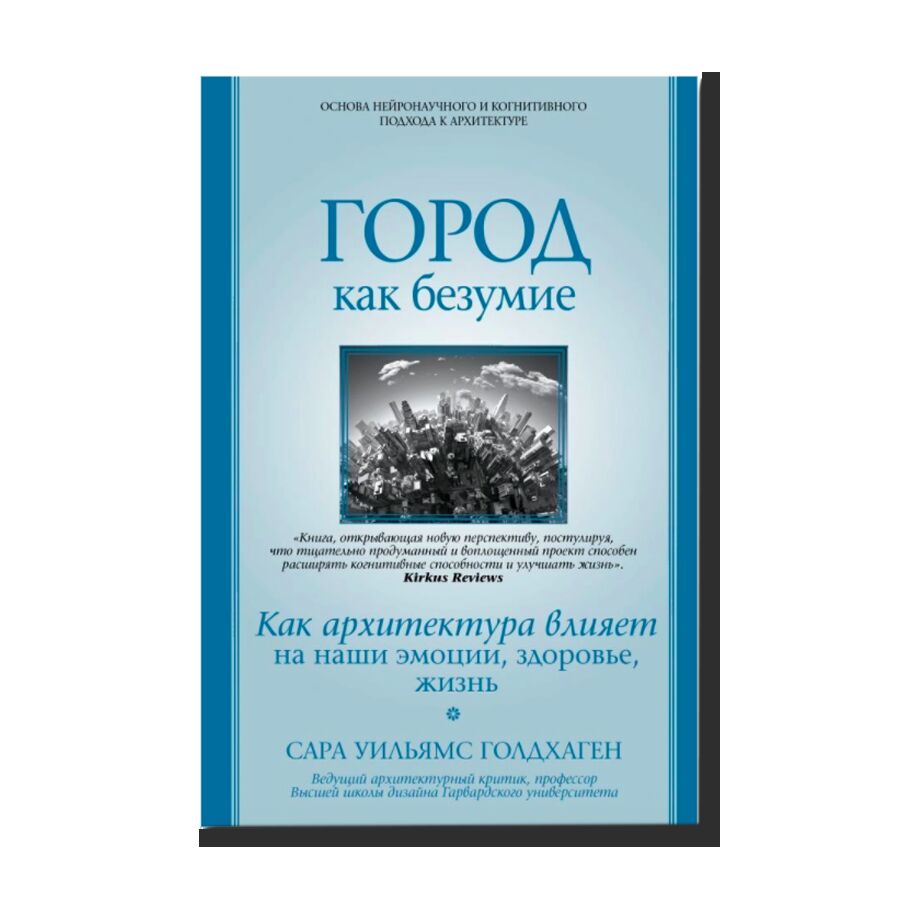 Year: 2021
Language: Russian
Publisher: АСТ
ISBN: 9785179824442
Page: 304
Cover: hardcover
Taking us on a fascinating journey through some of the world's best and worst landscapes, buildings, and cityscapes, Sarah Williams Goldhagen draws from recent research in cognitive neuroscience and psychology to demonstrate how people's experiences of the places they build are central to their well-being, their physical health, their communal and social lives, and even their very sense of themselves. From this foundation, Goldhagen presents a powerful case that societies must use this knowledge to rethink what and how they build: the world needs better-designed, healthier environments that address the complex range of human individual and social needs.
By 2050 America's population is projected to increase by nearly seventy million people. This will necessitate a vast amount of new construction—almost all in urban areas—that will dramatically transform our existing landscapes, infrastructure, and urban areas. Going forward, we must do everything we can to prevent the construction of exhausting, overstimulating environments and enervating, understimulating ones. Buildings, landscapes, and cities must both contain and spark associations of natural light, greenery, and other ways of being in landscapes that humans have evolved to need and expect. Fancy exteriors and dramatic forms are never enough, and may not even be necessary; authentic textures and surfaces, and careful, well-executed construction details are just as important.
Erudite, wise, lucidly written, and beautifully illustrated with more than one hundred color photographs, Welcome to Your World is a vital, eye-opening guide to the spaces we inhabit, physically and mentally, and a clarion call to design for human experience.