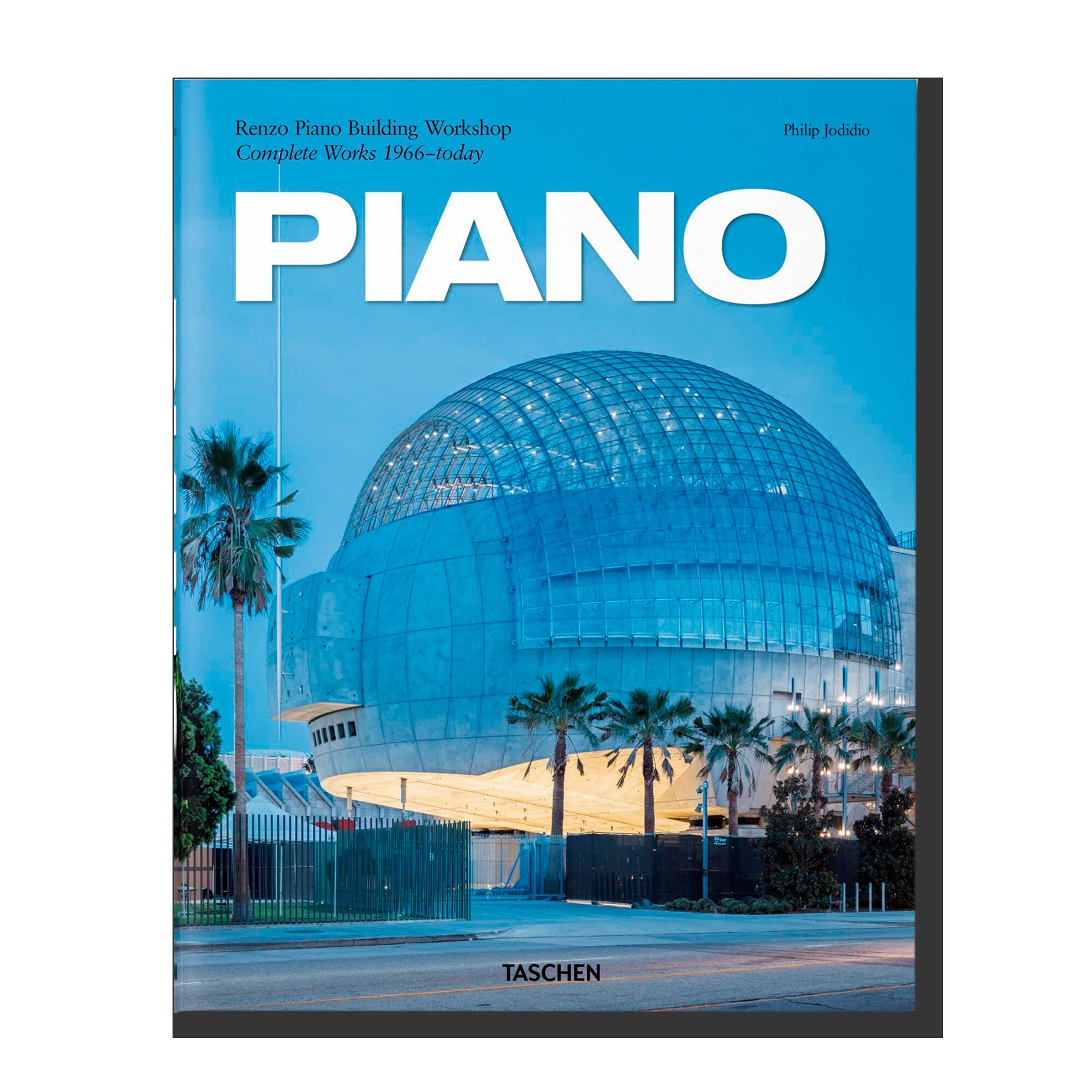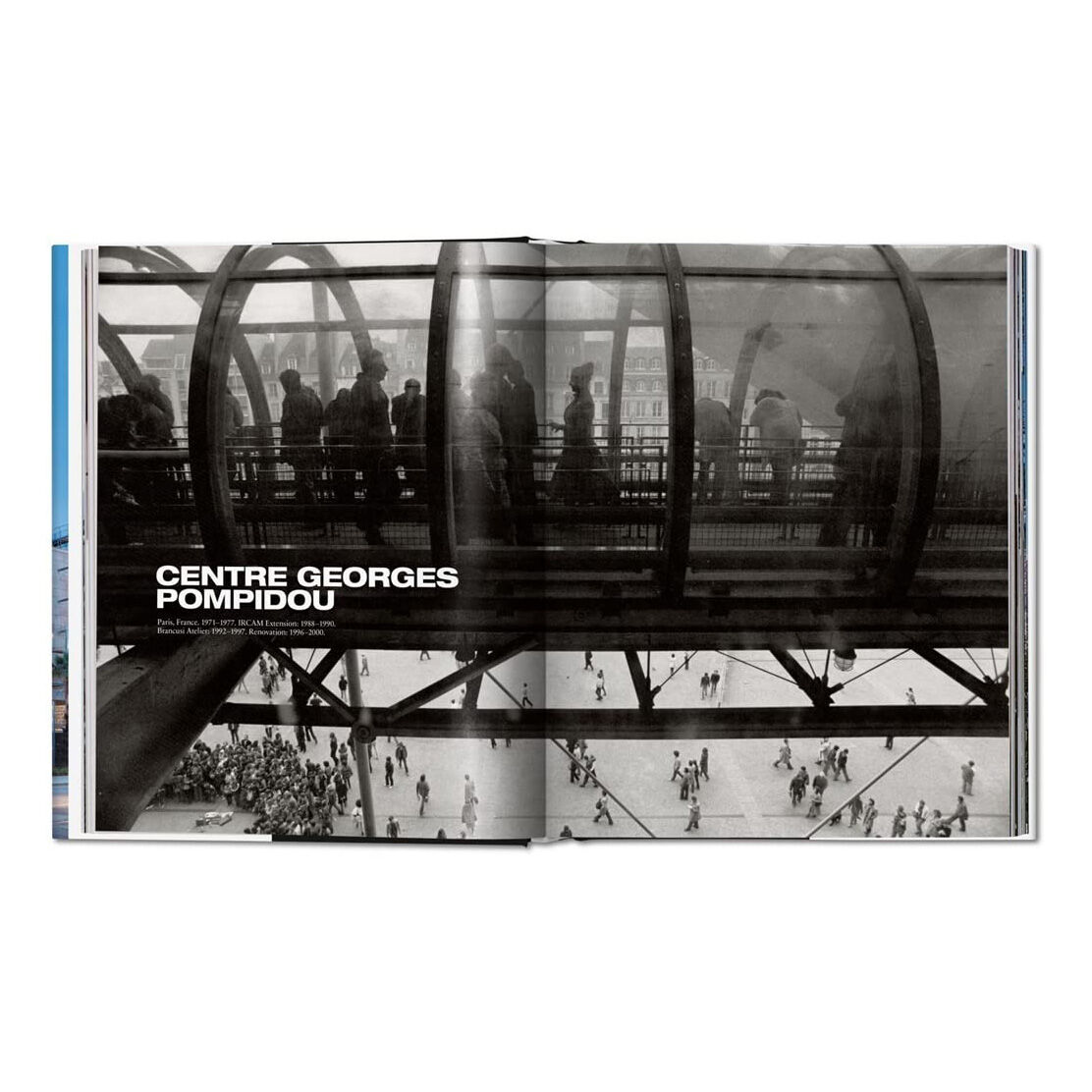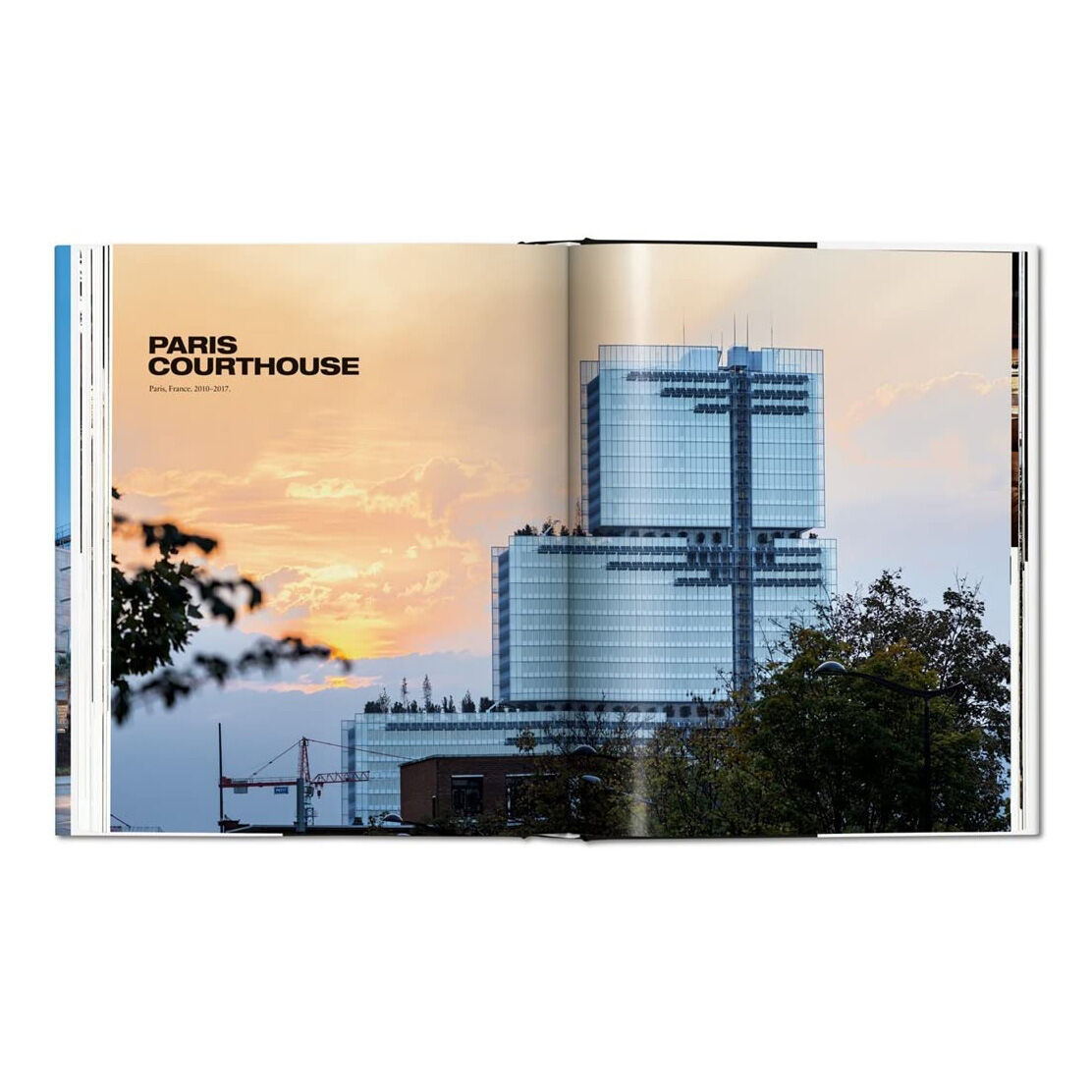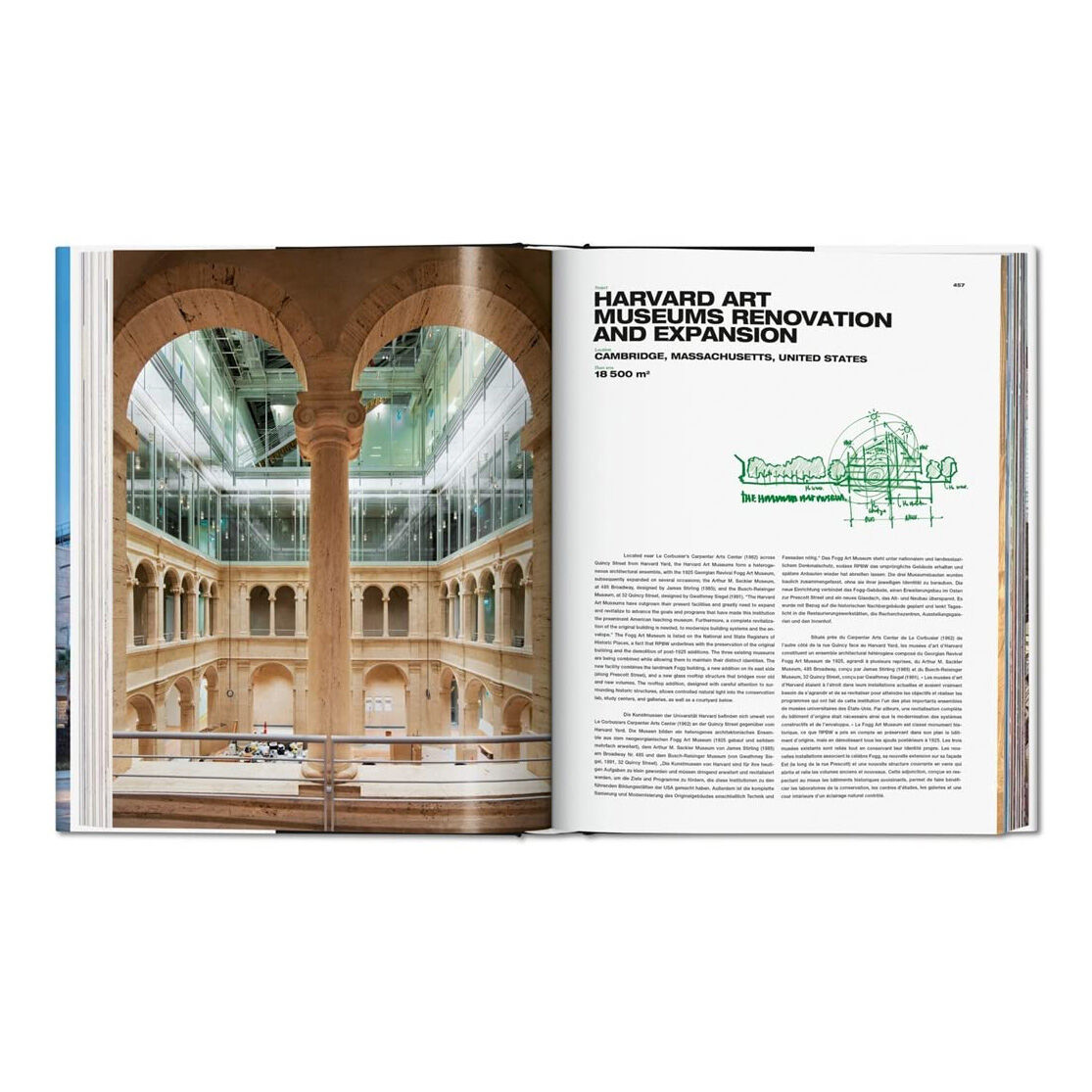 Year: 2021
Language: English
Publisher: TASCHEN
ISBN: 9783836577632
Page: 704
Cover: hardcover
Renzo Piano rose to international prominence with his co-design of the Pompidou Center in Paris, described by The New York Times as a building that "turned the architecture world upside down." Since then, he has continued to craft such iconic cultural spaces as the Modern Wing of the Art Institute of Chicago and, more recently, the Whitney Museum of American Art, an asymmetric nine-story structure in Manhattan's Meatpacking District with both indoor and outdoor galleries. In London, the Piano touch has also transformed the skyline with the Shard.
At the age of 84, the Italian maestro retains all of his enthusiasm and kindness―and his recent roster is more impressive than ever. As he confided to the author, "I think at a certain age, one can discover that there is what the French call the 'fil rouge,' a kind of red thread that relates one building to another over time. In my case, I believe it is about lightness and the art of building." From freshly built museums in Athens and Santander; ongoing works in Lisbon, London, Toronto, and Geneva; to such humanitarian projects as the Emergency Children's Surgical Hospital in Entebbe, Uganda, and the Children's Hospice in Bologna, Italy, Piano's career is a thrilling journey through the beauty and very essence of architecture.
Based on the massive XXL monograph, this widely updated edition brings the architect's definitive career overview to an accessible format and is illustrated by photographs, sketches, and plans.