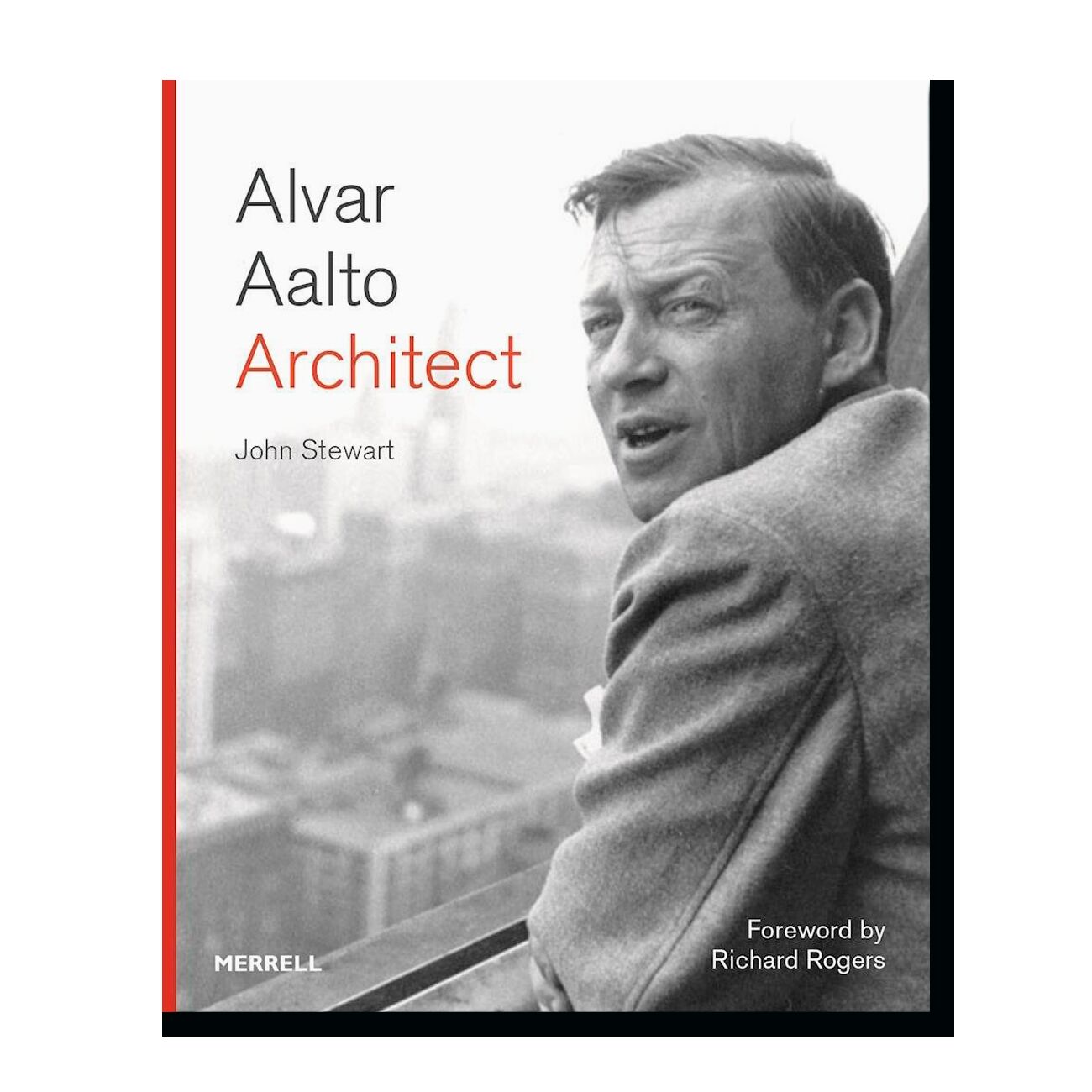 Year: 2017
Language: English
Publisher: Merrell
ISBN: 9781858946603
Page: 272
Cover: hardcover
Alvar Aalto remains Finland's greatest architect, retains his place among the Modern Masters of twentieth-century architecture and is now recognized internationally as one of the world's greatest architects of all time. For Finland, Aalto, through his architecture, furniture, glassware and sculpture, contributed perhaps more than any other Finn to the creation of the cultural identity of the new independent Finland and its promotion around the world. His Finnish Pavilions in Paris and New York from the Thirties placed Finland centre-stage, establishing its identity as a modern, innovative country and generated huge interest in this northern land of lakes and forests. He went on to work in 18 countries around the world, as well as designing many of Finland's most important buildings of the 50s, 60s and 70s.

This new biography of Aalto is the first to comprehensively cover his life, from the backwoods of Ostrabothnia to international fame and all of his buildings, from the early alterations and extensions to shops and houses in Jyvaskyla to Finlandia Hall. It draws on Aalto's archive, recollections of former employees and contemporaneous publications to fully explore Alvar Aalto the architect, rather than simply Alvar Aalto's architecture. For the first time, his life is set in the context of the events that surrounded and shaped it – the Finnish Civil War, the Great Depression, The Winter and Continuation Wars, the post-war boom in education, Finland's industrialisation and eventually the social revolution of the 60s which led to his characterization as a member of a Finnish elite and temporary unpopularity. It covers his life from his childhood, growing up in regional Jyvaskyla and Alajarvi, his architectural studies in Helsinki, combat in the Civil War through to the founding of his first office, his early neo-classical work and his international breakthrough with the completion of Paimio Sanatorium and Viipuri Library. It deals with his personal life, his marriage to Aino, what working life in his first office was like, the architectural competitions, his key friendships and continuous financial difficulties. As his career progressed, it explores the patrons who were so important to him – the Gullichsens and the founding of Artek, his new American friends, professorship at MIT. After the war, the death of Aino, marriage to Elissa and the period of his greatest architectural achievements - Saynatsalo Town Hall, Otaniemi University and Imatra Church. It considers the organisation of his new office in Helsinki, his expanding team, fame and eventually vanity. The book seeks to understand what drove him, the combination of skills, talents and character traits, which led to his extraordinary global success.
As you will be aware, there is no shortage of books on Alvar Aalto, or to be more precise, there is no shortage of books on Alvar Aalto's Architecture. (Only one previous biography exists, published first in 1984 and now out of print). This book is about an architect and his architecture, written by another architect, not an architectural historian. It is the first, frank and fully-comprehensive biography of Alvar Aalto.